Keeping up with all the new Jesus books these days takes a scorecard. Just about the time one thing is behind us, a new one pops up on the radar. There is no doubt that The Da Vinci Code movie has spawned an array of works trying to take Dan Brown to the next level. Not all these efforts possess the same significance, but they all are trying to hype a revised understanding of Christian history. We may well be entering an era of more discussion about early Christian history than has existed in decades.
It is important to appreciate that many people asking questions or embracing the recent materials have no background in church history, so they have no way of assessing what is being said. Their questions are quite sincere in light of the repeated message they are hearing that the new materials should change our view of church history. However, the group that is producing this material is quite certain that these new finds do change our history significantly, even though the new finds do not really reach back to the first century. Such hype needs to be shown for what it really is, more efforts to discredit Jesus, the apostles, and the Bible and to exchange these central elements of Christian faith for a less unique, domesticated form of Christianity.
The latest cycle of hype began with The Jesus Papers. This work by one of the authors of Holy Blood, Holy Grail, Michael Baigent, represents a continued effort to find the roots of Jesus' work outside of Israel and Judaism. In scenes that are only loosely connected, the author posits that Jesus spent time in Egypt at a secondary (and deviant) temple in Egypt. He also is far too quick to associate Jesus with Mithras and Osiris myths. There is absolutely no evidence for Jesus making ...
1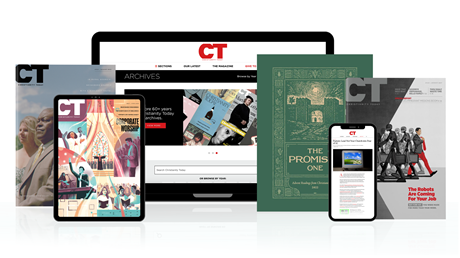 Subscribe to Christianity Today and get access to this article plus 65+ years of archives.
Home delivery of CT magazine
Complete access to articles on ChristianityToday.com
Over 120 years of magazine archives plus full access to all of CT's online archives
Subscribe Now
The Jesus and Judas Papers: A Look at Recent Claims about Jesus
The Jesus and Judas Papers: A Look at Recent Claims about Jesus