Many Palestinian Christians expressed shock and now wait to see what will develop following Hamas's upset victory in January's parliamentary elections, Palestine's first since 1996.
The political party for Hamas, an Islamic fundamentalist group known to support terrorism, won 76 of the 132 seats in the Palestinian Legislative Council. Fatah, a secular party formerly led by Yasser Arafat, had monopolized Palestinian politics since the 1960s. But corruption and ineffectiveness slashed their representation to 43 seats. Smaller parties won the other positions.
"People were surprised," Jack Sara, pastor of the Jerusalem Alliance Church, told CT. "A landslide victory by Hamas in Jerusalem and the West Bank was not expected. It shocked people because the pre-election polls never foresaw this. It was expected that Hamas would gain a high percent in Gaza, but not in Jerusalem and the West Bank. Hamas's absolute majority puts us in a difficult situation."
Evangelicals like Sara and Salim Munayer of Musalaha, an organization that uses the example of Jesus to promote reconciliation between Israelis and Palestinians, point out that Palestinian Christians are not the only ones concerned by Hamas's political dominance.
"There is also concern among Muslims about whether Hamas will try to implement Shari'ah (Islamic) law and Muslim institutions," Salim Munayer told CT. "If Hamas wants to adopt laws and Islamic ideology, they will face resistance from the people."
Palestinian Christians won seven seats in the new legislative council. Presidential decree entitles them to a minimum of six seats. Six seats belong to the Fatah Party, while Hanan Ashrawi won election with the Third Way party.
Lutheran church leader Mitri Raheb, who directs the International ...
1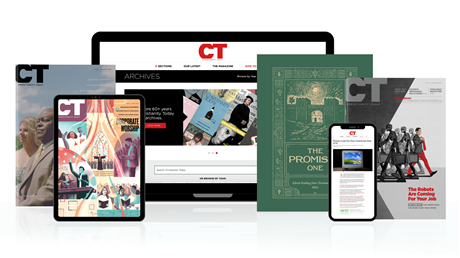 Find hope and historical insight. For a limited time, explore 60+ years of CT archives for free!
Daily devotions from Timothy Dalrymple during this pandemic.
Hundreds of theology and spiritual formation classics from Philip Yancey, Elisabeth Elliot, John Stott, and more.
Thought journalism that inspires you to think more deeply about your faith.
Join now and get print issues access to archive PDFs.
Palestine's Troubling Democracy
Palestine's Troubling Democracy