Peter Singer, Princeton's notorious bioethics professor, has finally weighed in on the Korean cloning scandal and started joining the dots of the Brave New World.
Singer became famous for accusing the rest of us of "speciesism," the racist-like idea that just because we are human beings, we are special. In the process, he has sought to pull up the standing of animals and push humans down—all along providing a rationale not just for the usual pro-abortion, pro-euthanasia arguments, but specifically for killing handicapped babies.
Singer may be the world's most influential living philosopher, but he is not the bioethicists' favorite. He has a disturbing tendency to come clean when they would rather muddle along. Still, not many rent-a-quote bioethicists have argued that being human means nothing unless we have "morally relevant characteristics." Characteristics like rationality, Singer claims, give evidence of our being persons (though they could also be evident in animals or, indeed, machines). And the idea that killing the handicapped could be okay has not yet caught on among the elite who run the editorial boards and set the tone of public debate.
So what does Singer have to say about Dr. Hwang, who could soon become not only South Korea's "top scientist" (a special title heaped on him by his government a few weeks before the scandal broke), but, perhaps, "the world's most influential living fraud"?
For those who have not been following along, Australia is embroiled in another round of cloning controversy. Not many people know that Australia, like France, Germany, Canada, and other nations that try to take ethics seriously, has actually banned cloning for research. But unlike these other countries, the ban was designed ...
1
Life Matters
Nigel M. de S. Cameron is now president and CEO of the Center for Policy on Emerging Technologies. His "Life Matters" column, a commentary on bioethics issues, ran from 2005 to 2006.
Previous Life Matters Columns: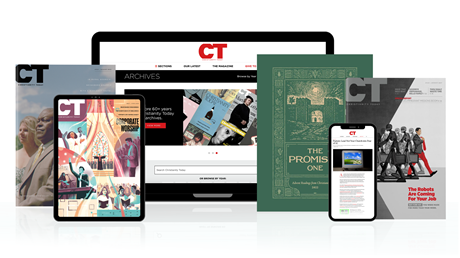 Subscribe to Christianity Today and get access to this article plus 65+ years of archives.
Home delivery of CT magazine
Complete access to articles on ChristianityToday.com
Over 120 years of magazine archives plus full access to all of CT's online archives
Subscribe Now
Peter Singer Meets Dr. Hwang
Peter Singer Meets Dr. Hwang