Luci Shaw expects to find truth within the world, because it's God's world; she expects it to make sense because it was designed by the master artist. In "As Iron on Iron," she writes:
Walking this morning, I began to think
how everything wears its other down. How
this sidewalk smoothes my rubber soles …
how a prevailing wind shapes trees
and bends them to its gusting will.
Shaw's recent collections are united by themes. Waterlines (2003) examines water in all its diverse forms, and The Green Earth (2002) shows us the natural world. Both of these books combine selected poetry from her long career with new poems that fit the given topic. Not only have many of these poems appeared before, but there are even a few that are in both volumes. The good news for those of us who already know and appreciate her poetry is that her latest is a book of new poems. (I did notice, though, that "Singing Bowl" is reprinted from Water Lines — with some minor changes, which is her tendency.)
The title, What The Light Was Like, comes from the years of correspondence Luci has maintained with her friend, the poet Margaret Smith. When Luci or Margaret had been on a trip, the traveler would often send a postcard with some description of the light in that place.
Postcards have long been a favored mode of communication for Shaw — as she mentions in the foreword. And although e-mail has replaced the sending of most postcards, she still finds them appealing, in their finely focused, personally handwritten glory.
References to quality of light appear in poems throughout What The Light Was Like. In "Without Shadow," for example, Shaw takes us into a fog where "the road fades / to a pale nothing behind me" and "the sharp purity of morning has ...
1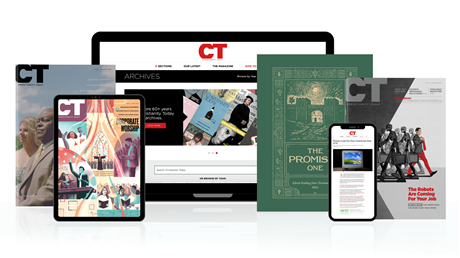 Find hope and historical insight. For a limited time, explore 60+ years of CT archives for free!
Daily devotions from Timothy Dalrymple during this pandemic.
Hundreds of theology and spiritual formation classics from Philip Yancey, Elisabeth Elliot, John Stott, and more.
Home delivery of new issues in print with access to all past issues online.
Join now and get print issues access to archive PDFs.
Welcoming Resurrection
Welcoming Resurrection