Conservative Christians in Britain are celebrating the unexpected defeat of the government's Racial and Religious Hatred Bill, but continued concerns from Muslims are taking the debate over religious hatred and blasphemy laws international.
Despite an imposing majority of 67, Prime Minister Tony Blair's government accepted an embarrassing retreat as the House of Commons voted to back amendments introduced by House of Lords. Blair missed the final January 31 vote, which his government lost 283 to 282.
Blair's government wanted to make it a criminal offense to incite religious hatred through threatening words, actions, and insults. But following a vigorous campaign by Christians and many others, including Mr. Bean comedian Rowan Atkinson, Blair's Labor Party was forced to accept a watered-down version. The approved bill contains specific freedom-of-speech safeguards that ensure people can only be found guilty if they intend to stir up hatred. Many Christians had worried they would not be free to debate and evangelize, as those activities can offend.
Christian leaders who worked for years to defeat this bill exulted. "It was by [God's] glory and grace that our months of prayer and petition were answered!" said Andrea Minichiello Williams, Lawyer's Christian Fellowship public policy offer. "It is only the second time in nine years that Labor have lost a vote in the Commons. It was a vote that even the opposition Members of Parliament said could not be won. It is a vote which Christians knew, faithfully trusting in God's sovereignty, could always be won."
Conservative Christians in Britain have not recently engaged the political process with the unity and fervor that characterized much opposition to the Race and Religious Hatred ...
1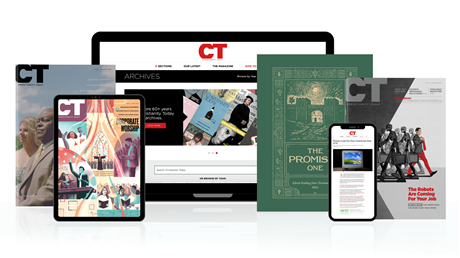 Find hope and historical insight. For a limited time, explore 60+ years of CT archives for free!
Daily devotions from Timothy Dalrymple during this pandemic.
Hundreds of theology and spiritual formation classics from Philip Yancey, Elisabeth Elliot, John Stott, and more.
Home delivery of new issues in print with access to all past issues online.
Join now and get print issues access to archive PDFs.
After Shocking Defeat for U.K. 'Hate' Bill, Debate Goes International
After Shocking Defeat for U.K. 'Hate' Bill, Debate ...