Reviews

|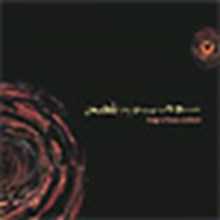 Sounds like … the classic songs of Bruce Cockburn performed with Steve Bell's folk pop style, often compared to Dan Fogelberg, Michael Card, and James Taylor
At a glance … Cockburn's songs remain poetic classics and the album is performed and produced well, but the album lacks the musical eclecticism that has characterized the previous work of both artists
Steve Bell's previous album, Solace, was made to offer comfort to others. For his twelfth effort, Bell gives a collection of songs that have been a comfort to him in recent years. After feeling dispirited from "a particular constellation of events," as Bell puts it, he found peace revisiting the familiar music of another acclaimed, independent, Canadian, folk singer/songwriter—one who has long been regarded for fusing faith with earthy poetry.
The title isn't a literal reference, but My Dinner with Bruce: Songs of Bruce Cockburn retains an intimate feel in pairing the deeply introspective and evocative poetry from thirteen of Cockburn's songs with Bell's tranquil folk arrangements. There's range to the songwriting, which sometimes leans towards the romantic ("All the Ways I Want You") and the political ("Red Brother Red Sister"). But Cockburn's spiritual perspective is almost always present, grounded in a grittiness that helps render an elegy like "Closer to the Light" or a prayer like "Thoughts on a Rainy Afternoon" with even more poignancy and potency. "Lord of the Starfields" (from which Canadian band Starfield took its name) displays Psalm-styled worship, while "Pacing the Cage" expresses a Dylan-esque restlessness for change, peace, and Kingdom come.
However, while the all-around musicianship of Bell's albums continues to impress, it seems like he's ...
1