true
It's one of the most quoted catchphrases of our generation. It's a two-word slice of real, modern-day history that is in equal measure an inspirational call to arms; a reverent memorial to fallen American heroes; and, as anyone who has listened to Top 40 radio or visited a Christian book retailer in the past five years knows, a phrase that launched a thousand merchandising opportunities.
Now, the phrase has become a movie tagline. That's not too shocking, but what is surprising is that, with United 93, the first theatrical movie made about the tragedy of September 11, cynicism doesn't seem to be part of the equation. Sure, the movie initially garnered some skepticism—after all, how does one make a 9/11 movie without it smacking of manipulative commercialism?—but that was long before the film actually arrived. Now that United 93 has landed, critics are hailing it as a work of remarkable artfulness and sensitivity—just what a 9/11 movie should be.
Summarizing the film's plot seems redundant; after all, everyone knows what happened that day, both in New York City and—as this film reminds us—in Pennsylvania, where the hijacked Flight 93 crashed into a field rather than its intended target in Washington, D.C. It's not just a story of tragedy and terror; it's a story of courage, selflessness, and true heroism. It's also a story of faith—at least one passenger on the Flight, Todd Beamer, was a Christian. Beamer and his fellow passengers, who stole control of the flight from terrorists and directed their path away from our nation's capitol, are bona-fide American heroes.
Moviegoers will no doubt hold differing convictions about the personal choice to see the film or not. That's a matter for individuals and families—not film critics—to decide. But for those wondering whether the film is the honorable and artful tribute that it deserves to be, reviewers offer a resounding voice of praise.
Peter T. Chattaway (Christianity Today Movies) heralds the film as a tribute that's built to last: "For better or worse, things and people often seem more real to us when they become the subject of a movie, and films are one of the primary means by which we collectively process the world around us. So it would be strange indeed if filmmakers continued to ignore the most pivotal moment in recent history … in a way, the film—produced with the support of the victims' families—is itself a memorial of sorts. It honors the passengers who fought back by visualizing their experience and imprinting it on our screens for years to come."
Steven D. Greydanus (Decent Films) is also appreciative of what the film accomplishes: "Whatever monument is eventually built at Ground Zero or anywhere else, United 93 is as fitting and worthy a memorial to the victims and heroes of September 11 as one could hope for."
Harry Forbes (Catholic News Service) says that "as a testament to heroism and a vivid cautionary tale, the film was, on balance, a worthwhile endeavor. Though the tragedies of the World Trade Center and the Pentagon are only lightly touched upon, the microcosm of this particular event brings the entire day back to vivid life."
Adam R. Holz (Plugged In) notes that, "Instead of injecting unnecessary melodrama into an already engrossing event, director Paul Greengrass has crafted an almost understated film. Indeed, his fictional take on what might have happened onboard Flight 93 feels so eerily realistic that it has a documentary-like quality at times."
Hollywood Jesus posts a series of reviews, one of which is prefaced with a simple exhortation: "Go see United 93. Period."
Mainstream critics are just as impressed, calling the film powerful, gripping, and even vital.
Robin Williams stalls in
RV
Remember the last great Robin Williams comedy? Me neither. Though he's turned in some fine dramatic performances in films like Insomnia and One-Hour Photo, some critics and fans think the one-time box-office superstar is in need of a comeback. Williams' vehicle of choice: RV, a family comedy directed by Barry Sonnenfeld (Men in Black).
It's one of those everything-that-can-go-wrong-does comedies, in which Williams plays a father desperate for some bonding time with his family. Work commitments and scheduling conflicts conspire against him, however, and ultimately his only choice is to rent a recreational vehicle and take his family on a road trip to Colorado. High-jinks, of course, ensue.
Critics are none too thrilled with Williams' new ride, but Russ Breimeier (Christianity Today Movies) says it's not that bad: "The movie's flaws are obvious, and yet it generally delivers what most would expect of such a comedy. It's nowhere near as good as [National Lampoon's] Vacation or Mrs. Doubtfire, but it's not the joyless dud some might expect it to be either. There are moments of laughter and moments of disdain, some sequences where you will love the characters and others where you can't stand them."
Bob Smithouser (Plugged In) is less pleased: "RV's great messages about prejudice, developing respect for others and what it really means to put family first become roadkill beneath the wheels of bathroom humor, innuendo and profanity."
Mainstream critics found little recreational about this vehicle, wishing Williams had stayed home.
Akeelah

scores a solid

Bee

Who knew that spelling was a spectator sport? With a kindly salute to the non-athletic intellectuals out there, Hollywood has been producing a surprising amount of films centered around competitive spelling—first the irresistible documentary Spellbound, then last year's dour Bee Season, and now Akeelah and the Bee, an inspiring and family-friendly flick that seems to spell fun for moviegoers of all ages.

Peter T. Chattaway (Christianity Today Movies) says the film is pleasant despite its lack of surprises: "The new movie is every bit as cliché d and predictable as you'd expect, but thanks to some fine performances, especially from the young leads, it is quite watchable. Keke Palmer is especially convincing as the frustrated but easily intimidated Akeelah Anderson, an 11-year-old who knows she's smart but is afraid to let it show, even when the teachers encourage her, because it will mean further mockery and ostracism from her so-called peers."

Harry Forbes (Catholic News Service) has similar sentiments: "Writer-director Doug Atchison handles Akeelah's journey of self-discovery and growing empowerment deftly and builds suspense on the way to a satisfying if unabashedly formulaic conclusion."

Christopher Lyon (Plugged In) says it's a gem: "[Director Doug] Atchison has crafted a moving, even inspirational winner of a film. It's not that Akeelah and the Bee treads unique territory. The plot mostly follows the Rocky template, as our hero overcomes impossible odds for her shot at unlikely glory. In fact, things get downright corny at several key moments. But I didn't care at all. The story had me, and it kept working right up to the end."

Mainstream critics generally give Bee passing marks.
Critics stick it to
Stick It
Spelling not active enough for you? Try gymnastics! This week's other film about competitive kids, Stick It, lacks Akeelah's family-friendly rating, but it does have the next best thing: A real-life Christian in its cast!
When Haley Graham (Missy Peregrym), a teenage dirt-bike daredevil, crashes through an expensive pane of glass, a judge sentences her to do hard time … in a local gymnastics school. Her reputation precedes her, and, naturally, participating in a competitive gymnastics team isn't quite her idea of a good time. Still, no-nonsense coach Burt Vickerman (Jeff Bridges) convinces her to compete, and together they attempt to vault to the top of the pack.
Their feats aren't impressive to Christian critics, though. David DiCerto (Catholic News Service) says: "The film's targeted young female viewers may respond to its hip vibe, music-video look and amped-up soundtrack while overlooking both its ridiculously implausible ending and a plot as thin as the sport's balance beam."
Bob Hoose (Plugged In) finds the film to be inferior not just artistically, but morally as well: "Haley starts out as what Coach Vickerman calls a 'rebel without applause.' But with time she actually rallies the whole squad to her side as they break gymnastic rules and rebel against authority. We're repeatedly reminded that the authority in question (self-focused parents and hard-hearted judges) are deserving of what's coming, but that doesn't soften the blow Haley's routine delivers. Holding this revolt up as heroic, and having Coach Vickerman (the only adult developed beyond one-and-a-half dimensions) support the choice, only serves to bolster the unfortunate Hollywood chestnut that adults are dumb, rules are for breaking and disobedience is not only fun but it is the only sure path to improvement or enlightenment."
Michael Karonous (Christian Spotlight) has similar concerns: "Since the movie doesn't show a single positive relationship with a mother and a daughter, its message in that regard is that the gang is the family and the family is the gang. Reject authority; break rules; do what you want, because the only one who understands you is other teenagers. It's a childish message, it doesn't do the athletes justice, and it completely undermines the biblical injunction to 'Honor your father and mother.'"
Mainstream critics find the film to be a convoluted mess.
More reviews of recent releases
Water: Peter T. Chattaway (Christianity Today Movies) writes: "The film presents a contest between faith and conscience, and, just like all those Hollywood films about people who learn to follow their hearts, it plays into the common belief that one's conscience is never wrong. In this case, though, it's easy to see why the consciences of certain characters are right and the faith in question is wrong, even if you don't come at the problem from the same perspective of the director. Full of lush, fluid cinematography and evocative music, from Mychael Danna's score to the songs by A. R. Rahman, Water is an important look at a social injustice, and [director Deepa] Mehta's most accomplished film yet."
Jeffrey Overstreet, our regular Film Forum writer, is taking the month off. Josh Hurst, one of our film critics, is filling in.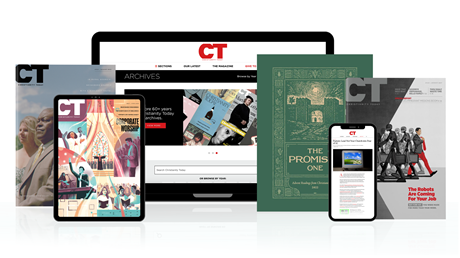 Subscribe to Christianity Today and get access to this article plus 65+ years of archives.
Home delivery of CT magazine
Complete access to articles on ChristianityToday.com
Over 120 years of magazine archives plus full access to all of CT's online archives
Subscribe Now
United 93 Soars, RV Stalls
United 93 Soars, RV Stalls