It's quite fashionable to blame Christianity for nearly everything that has gone wrong in the last 2,000 years, says Jonathan Hill. In books from The Da Vinci Code to His Dark Materials, Christians are blamed for inspiring wars, terrorizing people, and fighting against advances in science and learning. But not only are many of those claims either false or greatly exaggerated, they also ignore the many beneficial influences of Christianity in Europe and around the world. What Has Christianity Ever Done for Us?is Hill's response to those who attack the faith. CT corresponded via e-mail with Hill, who is in Singapore working on his Ph.D. in philosophy.
As you say, Christianity has been blamed for intolerance, the Inquisition, the Crusades, slavery, and more. Are these fair accusations? If so, have Christians apologized and made amends?
These are fair accusations, at least to some extent. Of course, there's a lot of misunderstanding about these, too. For example, many people think that the Crusades were begun because the Pope didn't like the fact that Jerusalem was occupied by Muslims. In fact, it had been occupied by Muslims for centuries. The Crusades were a response to atrocities against Christian pilgrims by Muslims there. I've heard people claim that the Catholic church burned thousands of witches in the Middle Ages. Actually, there were very few executions of witches in the Middle Ages, and they were mostly done in early modern times by Protestants, not Catholics.
The Inquisition, similarly, was not always the sadistic institution that we associate with the Spanish church. In the Middle Ages, most inquisitors (usually Dominican friars) were quite fair-minded men who sought to give the benefit of the doubt to the defendant. ...
1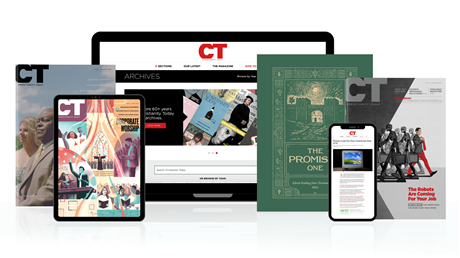 Subscribe to Christianity Today and get access to this article plus 60+ years of archives.
Home delivery of CT magazine
Complete access to articles on ChristianityToday.com
Over 120 years of magazine archives plus full access to all of CT's online archives
Subscribe Now
Christianity's Cultural Contributions
Christianity's Cultural Contributions