Two hundred years ago, in August 1806, Samuel J. Mills, a first-year student at Williams College in Massachusetts, and four Christian friends gathered to pray in a maple grove near campus. Thunderclouds threatened, so the students sheltered under the eaves of a haystack. As the rain fell, their conversation narrowed to the need for American missionaries in Asia. Exhorting his classmates to consider God's call to foreign missionary service, Mills said, "We can do this if we will."
The first American student missionary society began in September 1808, when Mills and a group of other students formed a community called the "Brethren." After graduation, Mills and James Richards, one of the students who had prayed under the haystack, and some seminarian friends petitioned the General Association of the Congregational Church to establish the American Board of Commissioners for Foreign Missions. The first North American missionaries set sail for India in February 1812—fewer than six years after the Haystack Prayer Meeting.
Missions fervor spread quickly among collegians. By 1856, 49 of the 70 colleges in the United States with Christian organizations had a Society of Inquiry for the advancement of foreign missions. In December 1888, the Student Volunteer Movement for Foreign Missions (SVM) was established in New York with the slogan, "The Evangelization of the World in this Generation."
Like many other missionary slogans, this one didn't work out quite as intended. The world has not yet been evangelized, of course, and the remnant of the once vigorous SVM eventually died as its focus gradually shifted from overseas missions to political and social concerns in North America. But while the SVM was withering, another campus-based missions movement, the Student Foreign Missions Fellowship (SFMF), was beginning to flower.
After World War II, the SFMF became a missionary department of InterVarsity Christian Fellowship/USA. The first InterVarsity/SFMF student missions convention was held at the University of Toronto in December 1946. An ice storm hit the city on the first day, making transportation dangerous. Still, 576 students from 151 schools attended the convention (which moved to the University of Illinois at Urbana in 1948).
One of the featured speakers, Bakht Singh from India, urged students to consider the cost of following Christ in missions. "Young people, don't follow Christ lightly," he said. "Be willing to pay the cost." That day, 300 students pledged to serve Christ overseas, a hint that American postwar dominance would change the Western missionary movement for a generation.
Now, 200 years after Haystack and 60 years after the 1946 Toronto gathering, a new generation of U.S. students is hearing God's call to global missions. "There's a growing confidence that 2006 could be a marker year for the rebuilding of the student missions movement," says Ryan Shaw, director of Student Volunteer Movement 2, a network of churches and agencies promoting student involvement in world missions. But today's missions-minded students, while similar in their enthusiasm, differ from their predecessors in important ways.
Helping the Poor
Missions-minded students in 1806—and even 1946—believed that the call to overseas service was for life. Now they're not so sure. With the increasing convenience of international air travel, today's students are more spontaneous about overseas missions. For many, missions is an event, not a vocation that requires the sacrifice of years.
Through the 1980s and 1990s, passion for short-term international missions projects steadily grew among college students. Since 1983, for example, Seattle Pacific University has trained more than 1,300 students for cross-cultural missions through its short-term SPRINT program.
Today's students, able to witness so much human suffering via television and the internet, also care passionately about social justice. They see Bono, Prince Harry, and Angelina Jolie on missions, of sorts, to Africa to help the poor, and want to do likewise.
"A growing awareness of justice issues is the mark of this generation," says Jim Tebbe, InterVarsity's director of missions and Urbana '06, which is scheduled for St. Louis in December. "For that reason, we are seeing more Christian graduates wanting to give some social service to people through missions organizations."
Many Christian organizations prepare students for global, short-term missions. The one I work for, InterVarsity, provides hands-on missionary experience through its Global Urban Treks program. On these Treks, college students and recent graduates live for a summer in the slum communities of Manila, Cairo, Lima, and other global cities, where they work with local churches and established national Christian ministries. After returning to the United States, participants debrief and consider God's calling on their lives.
Last year Erin Hall, an InterVarsity student, ministered in a garbage dump outside of Cairo. There she was gripped not only by a deep compassion for the poor, but by her own emotional reaction to what she experienced. "I can't understand how they live in such conditions with no electricity, no running water, and in piles and piles of endless garbage," Erin wrote in her journal. "To tell the truth, I'm depressed by the memory of their homes and streets, unsure of how to pray for them, and unsure of what God is telling me through them. … I'm glad that God is larger than my understanding."
Some students on short-term missions are ill prepared for the hardships of international ministry. After a few days without regular showers, American-style food, and comfortable beds, some students feel disoriented and want to go home.
David Livermore, executive director of the Global Learning Center at Grand Rapids Theological Seminary, says, "Some young people go on these trips because they believe the experience will be an adventure. And some parents urge their children to go on these trips because they hope a foreign missions experience will somehow change their child's heart."
Some hearts do get changed. In an InterVarsity survey, only 28 percent of students participating in a Trek said that they have joined or will join a long-term ministry outside the United States; however, 51 percent said that they had increased their financial support for worldwide missions.
New Trends
Despite the obvious limitations of short-term service and a lack of preparedness, this generation is making positive contributions to the missions movement. One new trend, growing out of young people's profound desire for community and a sense of belonging, involves working in teams rather than as traditional "missionary Lone Rangers." Teams, according to Tebbe, compensate for individual weaknesses and offer young people the flexibility of providing a long-term missions presence to a particular place even as short-term team members come and go.
Scott Bessenecker, InterVarsity's director of global projects, calls students who have a call to a lifestyle of simplicity "the new friars." Servant Partners, Word Made Flesh, and InnerCHANGE are a few of the growing number of organizations that prepare and send young people to live in poor urban neighborhoods.
As a student at MIT, David Von Stroh participated in a Global Urban Trek to Bangkok, and after graduation he returned as a career missionary to the Bangkok slum of Klong Toey. Young Americans like Von Stroh are gathering into communities to minister in the poorest sections of the world's largest cities.
Paul Borthwick, a senior consultant with Development Associates International, a leader-training agency, lauds college students' willingness to work as partners and servant-leaders among indigenous Christian leaders. "Students these days have grown up with a global church consciousness," Borthwick says. "They have an empathetic understanding of different ethnicities and cultures. Their global consciousness and their own histories of brokenness enable them to humbly relate to people in different countries and from different cultures."
Unfortunately, many students today exhibit theological confusion. "Too many college students are not convinced about the exclusive claims of Christ and the eternal lostness of humanity," says Terry Erickson, InterVarsity's director of evangelism. "Students today are more grace-oriented than truth-oriented." Erickson notes that young people on missions trips today may not be articulating the gospel's promise of eternal salvation through Christ's death on the Cross as clearly as they are demonstrating their concern for social justice and compassion for the poor.
Such reluctance to combine grace and truth—as Jesus did—is troubling, perhaps even fatal, if not addressed. A large chunk of the missionary movement of previous generations, of course, foundered on the rocks of the social gospel. But if today's students can bring together their works of grace with the Haystack organizers' words of truth, perhaps the evangelization of the world will see significant progress in this generation.
One Christian student, Joey Paynter, shows that much is indeed possible. She participated in a Youth With A Mission project in Bali's Kuta slum in 2001. Returning 18 months later, she naturally expected to see God transforming the lives of street kids. What Paynter didn't expect to see was the transformation of her own spiritual life. But she did, saying, "I developed a heart for the lost. Something in me just clicked."
Jonathan Rice is managing editor for InterVarsity Christian Fellowship/USA, which is sponsoring the 2006 Urbana student missions convention in December, to be held for the first time in St. Louis, Missouri. For more information on the first wave of missions spurred by the 1806 Haystack Prayer Meeting, order Christian History & Biography issue 90 at christianitytoday.com/go/americanmissions.
Related Elsewhere:
InterVarsity's Scott Bessenecker discussed the "new friars" movement in CT's cover story on "The New Monasticism."
Article continues below
More about student missions at Urbana is available from the organization's website.
Last year, CT hosted a conversation between Kurt Ver Beek and Robert Priest on the efficacy of short-term missions.
Recent articles on missions include:
Lost Missions | Whatever happened to the idea of rescuing people from hell? (July 21, 2006)
Every Tribe and Class | If these missionaries have their way, millions of Taiwanese will no longer be too embarrassed or intimidated to go to church. (June 14, 2006)
Winning the Oral Majority | Mission agencies rethink outreach to the world's non-literate masses. (March 17, 2006)
Missions Incredible | South Korea sends more missionaries than any country but the U.S. And it won't be long before it's number one. (Feb. 24, 2006)
Have something to add about this? See something we missed? Share your feedback here.
Our digital archives are a work in progress. Let us know if corrections need to be made.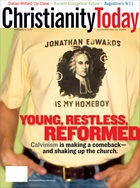 This article is from the September 2006 issue.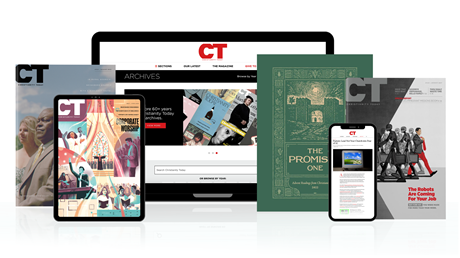 Subscribe to Christianity Today and get access to this article plus 65+ years of archives.
Home delivery of CT magazine
Complete access to articles on ChristianityToday.com
Over 120 years of magazine archives plus full access to all of CT's online archives
Subscribe Now
The New Missions Generation
The New Missions Generation