The grisly, premeditated shooting of 10 Amish girls—five of them fatally—by Charles Carl Roberts at a one-room schoolhouse in Nickel Mines, Pennsylvania, on October 2 was shocking. The Amish response, however, was even more so.
The bloody incident ended with Roberts—who apparently intended to sexually assault the girls first—taking his own life when police stormed the building. Within hours, the Amish community publicly forgave this outsider and expressed loving concern for his widow and three children. Many of the mourners at Roberts' funeral were Amish.
"Your love for our family has helped to provide the healing we so desperately need," the killer's widow, Marie Roberts, wrote the Amish later. "Your compassion has reached beyond our family, beyond our community, and is changing our world."
In awe, most media observers, at least for a moment, dropped their prevailing storyline that religion is, at best, irrelevant to truly important matters and, at worst, dangerous. Bruce Kluger of USA Today noted, "For a change, what we saw was religion in its best light."
But not everyone was convinced. "[H]atred is not always wrong, and forgiveness is not always deserved," wrote Boston Globe columnist Jeff Jacoby, who is a Jew. "I admire the Amish villagers' resolve to live up to their Christian ideals even amid heartbreak, but how many of us would really want to live in a society in which no one gets angry when children are slaughtered? In which even the most horrific acts of cruelty were always and instantly forgiven?"
Jacoby's complaint stings my comfortable religiosity like a slap in the face. When Ted Haggard's duplicity and unfaithfulness were revealed by a homosexual prostitute, I'll confess my first impulse was not sadness. It was outrage.
Forgiveness is always scandalous. Corrie ten Boom, a Dutch Christian held in a Nazi concentration camp for harboring Jews, thought she had forgiven her enemies after the war. But during a speaking engagement in Munich, Germany, she met a former member of the dreaded SS who had leeringly "guarded her" at a shower stall. He offered his hand.
"Her hand froze at her side," the late author and academian Lewis Smedes related. "She thought she had forgiven all. But she could not forgive when she met a guard, standing in the solid flesh in front of her."
Ten Boom is not alone. Even the Amish have acknowledged that in the weeks following the murders they continue to struggle to offer complete forgiveness. We should not demand that those who have been terribly wronged quickly offer "cheap grace." Forgiveness and healing often take time.
Yet sooner or later, forgive we must. Our Savior, Jesus, forgave his unrepentant enemies from the Cross and taught us to pray, "Forgive us our debts as we have forgiven our debtors." While we cannot pardon others' sin as God does through Christ's death, we are called to forgive.
What then is forgiveness? Smedes, who was a professor of theology and ethics at Fuller Theological Seminary, defined forgiveness as an inner response to evil that (when possible) finds fulfillment in outward reconciliation. In his classic CT article "Forgiveness—The Power to Change the Past," Smedes identified three stages:
• Suffering. Contra Jacoby, forgiveness does not mean we passively and unemotionally accept evil. No, the very concept acknowledges that evil has been done and that suffering has resulted. Smedes wrote, "Forgiveness happens only when we first admit our hurt and scream our hate."
• Spiritual surgery. "In the creative violence of love," Smedes wrote, "you reach into the unchangeable past and cut away the wrong from the person who wronged you; you erase the hurt in the archives of your heart."
• Starting over. Smedes noted, "It is the beginning of a new journey together. We must begin where we are, not at an ideal place for reunion. … Nasty questions are unanswered. The future is uncertain; we have more hurts and more forgiving ahead of us."
Smedes also said forgiveness is often a group project. As the Amish demonstrated, belonging to a Christian community committed to a forgiving lifestyle can help us forgive when the spirit is willing, but the flesh is weak.
Yes, forgiveness is hard, but with God nothing is impossible. Ten Boom learned this lesson in Munich: "Ashamed, horrified at herself, she prayed: 'Lord, forgive me, I cannot forgive.'" Indeed, ten Boom later wrote, God empowered her to grasp the guard's hand and filled her heart with love.
Shocking or not, we must go and do likewise. Our lives—and our reputations—depend on it.
Related Elsewhere:
Christian History & Biography's issue on the Amish, Mennonites, and Brethren, is available at Christian History & Biography.
Christianity Today's Weblog covered the October shooting at the Amish school.
Other Christianity Today articles on forgiveness include:
CT Classic: Forgiveness—The Power to Change the Past | To forgive is to set a prisoner free and discover that the prisoner was you. (December 1, 2002)
Article continues below
The Clumsy Embrace | Croatian Miroslav Volf wanted to love his Serbian enemies; the Prodigal's father is showing him how. (October 26, 1998)
The Other Brother Had a Point | What kind of world would this be if people were rewarded for squandering their families' inheritance? (October 26, 1998)
It's Hard to Hug a Bully | It is easier to repay evil for evil, but then all you've got is evil. (January 11, 1999)
Good Question: Keys to Forgiving | How do you know that you have truly forgiven someone? (December 3, 2001)
The Forgiveness Factor | Social scientists like Robert Enright are discovering the healing power of a Christian virtue. (January 10, 2000)
Reflections: On Enemies |Quotations to stir the heart and mind on hatred and forgiveness (January 7, 2002)
Slowing Down the Runaway Forgiveness Truck | Is there such a thing as too much mercy? (Books & Culture, July 1, 2004)
Have something to add about this? See something we missed? Share your feedback here.
Foolish Things
Stan Guthrie is an editor at large for Christianity Today and author of Missions in the Third Millennium and All That Jesus Asks. His column, "Foolish Things," ran from 2006 to 2007.
Previous Foolish Things Columns:
Our digital archives are a work in progress. Let us know if corrections need to be made.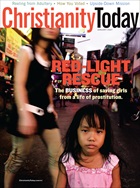 This article is from the January 2007 issue.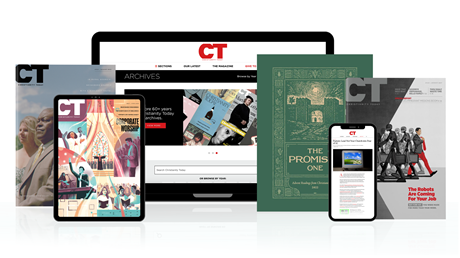 Annual & Monthly subscriptions available.
Print & Digital Issues of CT magazine
Complete access to every article on ChristianityToday.com
Unlimited access to 65+ years of CT's online archives
Member-only special issues
Subscribe
The Scandal of Forgiveness
The Scandal of Forgiveness