Tim Chambers held his son while waiting for his wife and daughter to finish dressing for church. He tightened his embrace—a few moments of comfort before the unprecedented service. "Daddy, why is Pastor Ted's picture there?" six-year-old Simeon asked, pointing to Ted Haggard's picture on CBS News Sunday Morning.
"Well," Tim said, searching for answers. "Because he's not going to be our pastor anymore." Haggard had been the family's pastor for almost ten years. "We love Pastor Ted, but he's going to move away."
A mile away, New Life's auditorium filled with more than 7,500 people. Tim and Dacia Chambers sat in the fifth row—not their usual seat. Tim put his arm around Dacia as the "family meeting" began.
Tim, a 43-year-old IT manager for Compassion International and son of a Baptist preacher, had been in the front row before for another church's crumbling. Dacia, a 41-year-old homemaker and former nurse, grew up in a small church. "We knew the dirt on everybody," she said. When they moved to Colorado Springs and found New Life, the anonymity of its large size appealed to them at first.
Three days earlier, Tim had been hunched over his computer at Panera Bread when Dacia called crying. Oh, no, Tim thought. Who died?
News of the allegations against Haggard launched them into a surreal week, hitting Tim, he said, like a gut punch reminiscent of 9/11. Impossible, they thought, but what if it's true? No. The phone rang and rang. They met with friends, prayed, called their small group, worshiped God, and cried. They grieved for the Haggard family, for their church family, and for their own hurt, as they tried to hang on through the rollercoaster of a changing story.
Seeing media camped in the church parking lot triggered Tim's "alpha male" side. "I just wanted to go drive my truck over the cameras," he said. Instead, he marched inside and prayed. Still, there was anger. He thought about the damage done, the church's tainted credibility before a watching world. How do we ever begin to heal and deal with this? Tim wondered. The deception of what he taught and what he lived, the selfishness. Depravity is so ugly.
The Chamberses left the service feeling like they'd been to a funeral without a body, or like they'd lost a loved one without an opportunity to say goodbye.
That night, Tim and Dacia returned for the evening service, where the morning's stadium atmosphere was replaced by something between a coffee house and a Christian rock concert. Contemporary praise music and the aroma of burning candles and steaming Starbucks filled the air.
Tim, in jeans and a long-sleeved T-shirt, took his three-year-old daughter, Jadyn, from Dacia. He held her in one arm, a coffee in his other hand, swaying slightly as he sang next to soft-spoken Dacia, who raised both hands in worship.
Tim suddenly sat down on a nearby step. Dacia leaned over, putting her hand on his shoulder, as Tim dropped his head to his knees and cried.
At home, Tim stayed awake when the rest of the family went to bed. Okay, he told himself. You kind of had it out tonight, and now that you're done, it's time to move on. Be an example for your wife, your friends, your cell group, your children. You need to be mature as a strong believer in Jesus Christ. Be godly—and let's do this with grace.
After the following Sunday's sermon ("The Test of Our Maturity"), Tim and Dacia sat together on their sofa. Dacia pointed her finger and looked away, her blue eyes intent. "This has been a wake-up call," she said. "We just better be sure we wake up. Christ is still on the throne, and that's all that matters."
Tim rested his arm on Dacia's knees, his voice soft. "It's a mirror in front of my face, saying, You are vulnerable. You are capable of bringing ruin to your family. Realizing that has changed me."
Jadyn pushed her pink stroller. Simeon climbed onto his father's lap. "The Chambers family," Tim said, his voice strong, "will not have secrets. It's black and white. That's it." Simeon plunked a lime-green slinky on his dad's head. Tim looked at Dacia, eyes smiling, voice intent. "We will not have secrets in this family."
An hour earlier in church, Tim had grabbed a friend's hand and repeated what he had just told two other men in the congregation: "We're getting together for breakfast this week."
"Yeah, I'll call you," his friend replied.
Tim pointed his finger. "This week, man."
Related Elsewhere:
"Devastated by an Affair," which accompanies this article, tells how churches heal after a leader falls.
Christianity Today's full coverage of the Ted Haggard scandal is available on our site.
News articles on New Life's and Ted Haggard's recovery processes can be found on weblogs from December 1, November 21, 17, 16, 15, 13, and 6. Recent articles include:
Church looks to find its next life | Like many megachurches that have lost founders, New Life Church is in uncharted waters (The Denver Post)
New Life begins pastor hunt | With brisk efficiency, New Life Church in Colorado Springs has taken the first step toward finding a successor to disgraced Pastor Ted Haggard (Rocky Mountain News, Denver)
Shelving Ted Haggard's marital advice | What's in From This Day Forward, Making Your Vows Count a Lifetime (Jennifer Hunter, Chicago Sun-Times)
Arizona may figure into Haggard renewal | Exact plans for counseling are unclear (The Gazette, Colorado Springs)
Their demons make them do it | On the scale of despicableness, the hypocrite is king (Robyn Blumner, St. Petersburg Times, Fla.)
Have something to add about this? See something we missed? Share your feedback here.
Our digital archives are a work in progress. Let us know if corrections need to be made.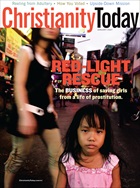 This article is from the January 2007 issue.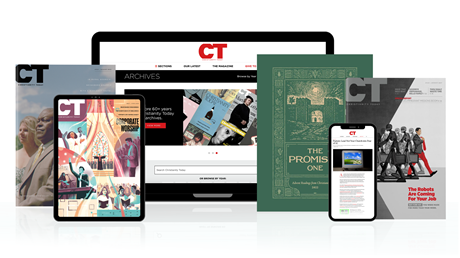 Annual & Monthly subscriptions available.
Print & Digital Issues of CT magazine
Complete access to every article on ChristianityToday.com
Unlimited access to 65+ years of CT's online archives
Member-only special issues
Subscribe
The Pain at New Life
The Pain at New Life