It is the fate of most scholarly books to be read only by a small audience, largely consisting of academics plowing the same narrow field. A few such books, however, make their mark on an entire generation. They are endlessly assigned, endlessly cited. They are read or at least browsed by everyone who wants to keep current with the Zeitgeist. Their vocabulary is picked up and given general circulation.
One such phenomenon is Edward Said's Orientalism, published in 1978. Said, who died in 2003, was a distinguished literary critic, a connoisseur of classical music, and—from his longtime base at Columbia University—the most prominent public advocate for the Palestinian cause. He wrote many books. Orientalism was by far the most influential.
The "Orient" of Said's title is not the Far East of China and Japan. Instead, it is the Middle East and in particular the "Arab heartland," as Robert Irwin puts it. Said attacked Western scholars who specialized in this area, especially from the late 18th century onward. He characterized their work as "essentialist, racialist, patronizing, and ideologically motivated," in Irwin's summary. Moreover, Said charged, these distortions shape virtually everything that is said or even thought about the Arab world in the West, including in large segments of the mission community.
Since Orientalism was first published, many scholars—including a number of Arab scholars—have pointed out serious errors and contradictions. But only now, with Irwin's Dangerous Knowledge, has the definitive rebuttal appeared. Irwin has taught Arabic and Middle Eastern history at Oxford and Cambridge. He is a superb writer: lucid, witty, fair-minded, with a wicked sense of irony. He is not writing to give aid and comfort to Said's sworn foes: "I have no significant disagreement with what Said has written about Palestine, Israel, Kipling's Kim, or Glenn Gould's piano playing." Instead, Irwin sets for himself an unfashionable task: a tribute to pure scholarship, an appreciative but by no means uncritical memorial to the scholars whose reputation Said traduced and an account of the evolution of their discipline.
"Most of what Orientalists do," he warns, "will seem quite dull to non-Orientalists. There is nothing so very exciting about pedants busily engaged in making philological comparisons between Arabic and Hebrew, or cataloging the coins of Fatimid Egypt, or establishing the basic chronology of Harun al-Rashid's military campaigns against Egypt." While Irwin includes one devastating chapter near the end in which he takes on Orientalism directly—another chapter is devoted to critics of Orientalist scholarship—the bulk of the book is not a polemic. Rather, it is a persuasive counter-narrative.
Religious Sensibility
Irwin observes at the outset that he was schooled at a time when daily chapel was compulsory and immersion in the Bible was taken for granted. And while he clearly writes now with a secular readership in mind, he is attentive to the religious convictions of his subjects. "Many of the Orientalists I shall be discussing," he writes, "regarded their scholarly research as a form of prayer, and, Catholic or Protestant, they went to their graves convinced that once their last breath was drawn, they would face eternal salvation or damnation. It is difficult for most of us now imaginatively to enter this past."
Well, it depends on the "us" you have in mind. But Irwin has made the imaginative connection and invites his readers to do the same, as a good scholar should. This contrasts notably with Said, who—raised and educated as a Christian—became a dogmatic secular humanist who loathed religion. How ironic, then, the frequent invocation of Orientalism in post-9/11 diatribes against Western perceptions of Islam.
"Since he hated religion in all its forms," Irwin writes, "he was unable to accept that Islam has really been important in determining the shape of Arab culture, in the same way that Christianity has been important in the shaping of Europe and America. Said seemed to believe that when people were talking about religion, they were really talking about something else."
Indeed. Which gives us all the more reason to be thankful for scholars such as Robert Irwin—and eager to see the sequel he promises, The Arts of Orientalism.
Related Elsewhere:
Dangerous Knowledge is available from Amazon and other retailers.
The Washington Post and The New York Times have also reviewed Dangerous Knowledge.
John Wilson and Philip Yancey spoke on books on the Middle East in "A Conversation on Books About Islam and the Middle East."
Have something to add about this? See something we missed? Share your feedback here.
Our digital archives are a work in progress. Let us know if corrections need to be made.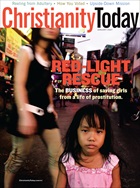 This article is from the January 2007 issue.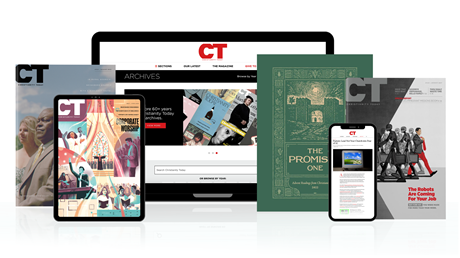 Subscribe to Christianity Today and get access to this article plus 65+ years of archives.
Home delivery of CT magazine
Complete access to articles on ChristianityToday.com
Over 120 years of magazine archives plus full access to all of CT's online archives
Subscribe Now
The Problem with Hating Religion
The Problem with Hating Religion