Tired of watching their once-prosperous country deteriorate, Zimbabwe's church leaders have banded together and called on fellow citizens to denounce President Robert Mugabe's actions.
Nine Catholic bishops penned an Easter letter, the strongest joint attack on Mugabe's government from churches to date. The letter pointed out that, as in the colonial era, the current conflict in Zimbabwe pits those determined to maintain their privileges of power and wealth—even at the cost of bloodshed—against those demanding democratic rights.
"We are not exactly sure how to persuade Mugabe to accept that changes are needed," said Father Nigel Johnson, a Catholic priest. "Right now, there's no sign of his accepting [the letter]."
Zimbabwe's economy has crumbled since Mugabe, 83, took over following the end of white-supremacist rule in 1980. Inflation runs 1,593 percent annually, and unemployment tops 80 percent. Nearly two years ago, Mugabe launched Operation Murambatsvina ("Take Out the Trash"), during which the government bulldozed homes he said were built illegally. Thousands of victims remain homeless.
Despite Western travel sanctions imposed on Mugabe and 100 of his top-ranking officials, Southern African leaders openly support the former freedom fighter and senior statesman of the region. And the central committee of the ruling Zanu-PF party still backs Mugabe as its presidential candidate for the country's 2008 elections.
Interdenominational leaders have also called for peace in a National Vision Discussion letter that is circulating in the country. Roy Musasiwa, a contributor to the National Vision Discussion and principal of Domboshawa Theological College, paints a picture of a country on the brink of total meltdown. Violence and deprivation have become part of daily life for many people.
"We long for peace," Musasiwa said. "Would it not be great to live in a country where you can associate with any political party of your choice without fearing victimization, being tortured or raped, or having bombs thrown into your house? Or what about having the freedom to gather for prayer without the fear of being arrested?"
It is a criminal offense under Zimbabwe's tough Public Order and Security Act to gather in groups of more than three without first seeking approval from police. Even discussions in restaurants and bars have been broken up when authorities suspected political dissent. Mugabe said the legislation is designed to terminate what he has called "foreign-funded subversion of a democratic government."
Musasiwa and Johnson said despite the threat of going to jail, Christians throughout the nation are still gathering to pray their country through this crisis. In the last month, several pastors and Christians have been arrested and beaten.
"As Christians, we must speak the truth," Musasiwa said. "We are not to pick up guns and be violent, but to be peaceful. We are there to say that in the name of the God who is just, things have to stop. Stop the violence. Stop destroying the nation.
"However, when we choose to speak the truth, we must also be willing to suffer the consequences. Many are willing to go to jail if it will advance the cause."
Brenda Lane in Kenya
Related elsewhere:
Christianity Today's articles on Zimbabwe are available on our site.
Weblog commented on the recent deregistration of aid groups.
For more stories on Zimbabwe and Mugabe, see AllAfrica.com, Yahoo full coverage, and the BBC's country profile.
Recent news from Zimbabwe includes:
Zimbabwe president warns bishops | President Mugabe has described the pastoral letter released recently by Catholic bishops as "political nonsense" and warned that the Government will treat them as political entities for taking that route (The Zimbabwe Herald)
Opposition mulls amnesty for Mugabe | For the first time, Zimbabwe opposition leader Morgan Tsvangirai said he is ready to discuss an amnesty for President Robert Mugabe if that would clear the way for the authoritarian 83-year-old leader to cede power (The Washington Times)
Whose agenda is the Roman Catholic Church pushing? | The recent political outbursts from the Roman Catholic Church show that it has allowed itself to be used as a tool for championing the opposition agenda under the guise of upholding Christian values. (Mukanya Makwira, The Zimbabwe Herald)
Mugabe warns Catholic bishops over politics | President Robert Mugabe has dismissed criticism from the country's Catholic bishops over his controversial rule as "nonsense" and warned that his government could start treating the clergy as political foes (Reuters)
Anglican statement not meant to be pro-Mugabe, says bishop | But they don't retract statements (Church Times, U.K.)
Have something to add about this? See something we missed? Share your feedback here.
Our digital archives are a work in progress. Let us know if corrections need to be made.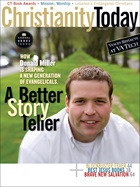 This article is from the June 2007 issue.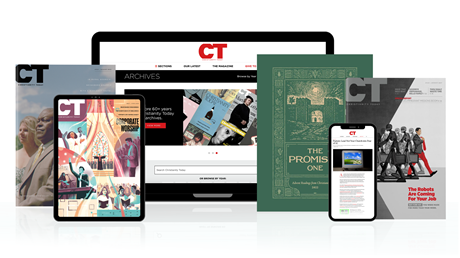 Subscribe to Christianity Today and get access to this article plus 65+ years of archives.
Home delivery of CT magazine
Complete access to articles on ChristianityToday.com
Over 120 years of magazine archives plus full access to all of CT's online archives
Subscribe Now
High-Stakes Protest
High-Stakes Protest