What if scientists proved that certain people have a biological bent toward homosexuality? And what if they developed a treatment that reversed that orientation? Christians need to have answers ready, said ethicist Nigel Cameron. Already, theologian Al Mohler's response to theories recently tossed about in the media has ignited a debate among Christian leaders.
The story begins at the Oregon Health and Science University, where Charles Roselli studies homosexual sheep (about 8 percent of rams are gay). His research, now more than five years old, has confirmed a link between brain chemistry and sexual preference. But his data does not indicate whether chemistry or preference comes first.
News outlets have reported on Roselli's work with various degrees of accuracy. Last December, for example, the London Times erroneously reported that scientists were attempting to change the sexuality of sheep and that their research could result in medical therapy to change gay humans. The Times retracted the story, but not before other outlets picked it up, and it ended up on the desk of Southern Baptist Theological Seminary president Al Mohler.
"If a biological basis is found, and if a prenatal test is then developed, and if a successful treatment to reverse the sexual orientation to heterosexual is ever developed," Mohler wrote on his blog, "we would support its use as we should unapologetically support the use of any appropriate means to avoid sexual temptation and the inevitable effects of sin."
Mohler told CT that he is not calling for genetic therapy, but would be open to a hormonal treatment. He said Christians should support treatments that would spare a child from a lifetime of struggle. "The idea that whatever God makes in the womb is perfect, inviolate, is just not something we accept," he said.
Nigel Cameron, president of the Institute on Biotechnology and the Human Future, said he would be open to adults older than 21 taking a pill or getting a shot to reduce their homosexual urges. But using hormone therapy on children is opening Pandora's box, he said.
"People who wanted to have gay children would be able to turn their children gay, and you would end up with a use of hormones to construct sexuality for your children," he said.
This conversation puzzles Alan Chambers, president of the ex-gay group Exodus International. Christian leaders aren't pushing for a medical answer to alcoholism or pornography, he noted. Instead of looking to science, Chambers said, Christians should study the struggles of reformed homosexuals.
"People like me who struggled with it and found freedom are more than sufficient proof that we can overcome our genetics," he said. "Science will never trump the Word of God."
Wheaton College provost Stanton Jones, coauthor of Homosexuality: The Use of Scientific Research in the Church's Moral Debate, cautioned Christians to tread carefully.
"Our starting assumption is that the homosexual condition is not God's creational intent for humanity, so if we have the opportunity to influence its occurrence, we should be open," he said. "But I also think these things are extremely complex."
Related Elsewhere:
Al Mohler's further explained his blog entry, "Is Your Baby Gay? What If You Could Know? What If You Could Do Something About It?," in "Was it Something I Said? Continuing to Think About Homosexuality."
Slate explored the issue of gay sheep in "Brokeback Mutton" and "Wool and Graze."
The Oregon Health and Science University has released news of findings about homosexuality and brain differences in sheep.
Other relevant articles include:
Mohler's 'gay baby' blog stirs bio-ethics debate | Comments by Mohler in a column on his personal website are prompting strong reactions from the left and right. (Associated Baptist Press)
Of Gay Sheep, Modern Science and Bad Publicity | Charles Roselli set out to discover what makes some sheep gay. Then the news media and the blogosphere got hold of the story. (The New York Times)
I'm gay and soon science may be able to tell me why | Why are people gay? Our ignorance is also due to ideology. Neither the right nor the left has really want to know. (The Times, London)
Recent Christianity Today interviews and articles on Al Mohler include:
Q&A: Albert Mohler | On recovery from life-threatening pulmonary emboli and lessons learned. (March 9, 2007)
The Links Between Plan B and the Pill | The sanctity of human life has consequences for birth control, says Albert Mohler. (October 23, 2006)
Young, Restless, Reformed | Calvinism is making a comeback—and shaking up the church. (September 22, 2006)
Christianity Today's special section on sexuality and gender includes:
The Rebirth of Venus | Charlene Cothran, editor of a magazine for African-American gays and lesbians, on how she renounced homosexuality and came to Christ. (March 23, 2007)
My Dirty Little Former Secret | God used a movie about gay cowboys to release me from the burden of my past. (April 1, 2006)
Article continues below
Therapeutically Incorrect | Atheist psychiatrist argues that gays can change. (April 2005)
My Path to Lesbianism | It was hatred of women that drove me there, and Christ in community that led me out. February 2005)
Cheated by the Affirming Church | Contrary to what some churches teach, it is homosexuality—and not its suppression—that enslaves people like me. (December 1, 2004)
No Easy Victory | A plea from a Christian husband and father who, day by day, resists his homosexual desires. (March 11, 2002)
Ex-Gay Leader Disciplined for Gay Bar Visit | Exodus removes John Paulk as board chairman, places him on probationary status as member. (October 1, 2000)
Have something to add about this? See something we missed? Share your feedback here.
Our digital archives are a work in progress. Let us know if corrections need to be made.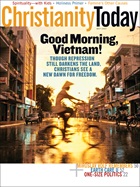 This article is from the May 2007 issue.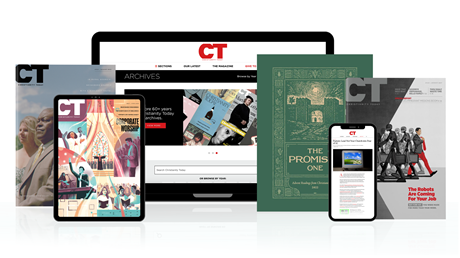 Subscribe to Christianity Today and get access to this article plus 65+ years of archives.
Home delivery of CT magazine
Complete access to articles on ChristianityToday.com
Over 120 years of magazine archives plus full access to all of CT's online archives
Subscribe Now
Re-engineering Temptation
Re-engineering Temptation