true
A film adaptation of Donald Miller's Blue Like Jazz, one of the most popular Christian books of the decade, has been put on hold until filmmakers can raise more money.
Director Steve Taylor, who has co-written the script with Ben Pearson with creative input from Miller, says they need to raise another $2.8 million before they can move forward with production. Filming for the $3.8 million project was to begin several months ago in Portland, but has been postponed indefinitely.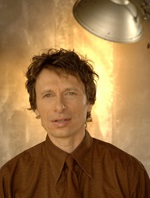 Taylor says his team is "fully prepped and ready to shoot. All we lack is the rest of our budget so we can finalize our lead cast."
Taylor says he's been surprised at how difficult it's been to raise the money for this project, considering the phenomenal success of Blue Like Jazz—more than a million copies sold, and counting.
"Some Christians came in early with a few hundred thousand dollars, and I just assumed the rest of the money would follow quickly," Taylor says. "It's surprising to me that most of the Christians we've met who have the resources to invest aren't familiar with Blue Like Jazz. The book's readership is primarily people in their 20s and 30s, but the investors we've met with tend to be much older, and typically don't have a frame of reference for what we're trying to make.
"Blue Like Jazz is for a college audience that goes to movies every weekend, whereas most movies developed within Christian circles seem pitched to older audiences that go once or twice a year. A few of the investors we've met have kids who love the book, but it's not like I can wait around until Daddy retires. This movie, like the book, doesn't have a ready precedent—which is one of the reasons I want to make it—but that lack of precedent makes investors uncomfortable. That, and the sweat that pours off me when I sit in high-backed leather chairs."
Taylor joked that he doesn't play golf or polo, "so how can I expect to cultivate wealthy friends? My business partners have a new strategy for these meetings—they're keeping me out of the room."
Miller, who gave a benediction Monday night at the Democratic National Convention, was headed for Seattle today to meet with potential investors.
Neither he nor Taylor seems discouraged about the delay.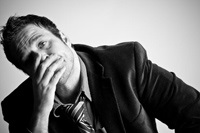 "Are you kidding me?" says Miller. "I'm a writer, and this is par for the course, how everything gets done. I'm not discouraged at all. This book is something that has sort of operated out of my influence. I'm thankful it's a part of my life and career, but it has a life of its own, and I trust the process that God's going to do what he's going to do. If there's a setback, I can accept that."
Taylor adds, "My career path has been full of projects and ventures that didn't have a ready precedent. And that's certainly the case with Don's book. So we take it in stride and trust God will make a way."
Taylor says that some studios have shown interest in the film, but he and Miller want to make the film independently so they can retain creative control.
"Studio money is enticing," says Taylor, "but it's about ownership. If you take their money upfront, you relinquish creative control. There's a dedicated community that's developed around Blue Like Jazz, and Don and I feel a responsibility to make something consistent with the spirit of the book."
"We love the indie film community," adds Miller. "We want to maintain that for this film. We want our own vision to stay, and we have a very strong vision. We don't want to risk the execution of the movie to a studio."
Both men say they won't invest any of their own money into the project.
"Writers don't make much money anyway," laughs Miller. "Like Obama says, it's above my pay grade."
Taylor took out a sizeable loan against his home to help make The Second Chance a few years ago, and says he'll never do it again.
"I should have called that move The Second Mortgage," he says. "I made a deal with my wife back then that we'd only use that strategy once."
Miller and Taylor both say they're sure the film will get made.
"I'm convinced it's going to happen," says Miller.
Asked if there was any chance the project will die, Taylor quipped, "Not unless I die first." But when pressed for a timetable, he added, "Are you pre- or post-millennial?"
In the meantime, Blue Like Jazz fans can sign up for e-mail updates at a site that Taylor created: www.bluelikejazzthemovie.com.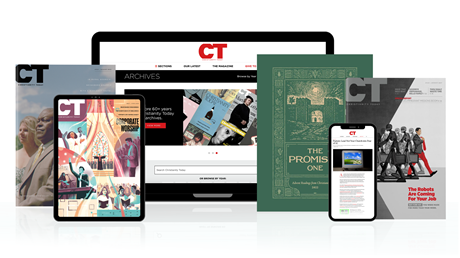 Subscribe to Christianity Today and get access to this article plus 65+ years of archives.
Home delivery of CT magazine
Complete access to articles on ChristianityToday.com
Over 120 years of magazine archives plus full access to all of CT's online archives
Subscribe Now
Jazz Gets the Blues
Jazz Gets the Blues