true
By now, you know the routine: Every time a major movie studio announces that it is going to remake one of its classics, fans all over the world slap their foreheads and wonder why anyone would want to mess with perfection. But some movies are more adaptable than others, in theory at least, and The Day the Earth Stood Still is just such a film. Produced in 1951, as the Cold War was just getting started, the original film depicted an alien who comes to Earth and warns us that our militaristic ways could lead to the destruction of the entire planet—if not at our own hands, then at the hands of interstellar robots who have been programmed to prevent any planet from posing a threat to other planets. The political landscape has changed in many ways since then, and the world has moved on to other dangers, but that, in its own way, creates a whole new set of storytelling opportunities; there is no reason an alien couldn't pay us another visit and give us a whole new set of warnings.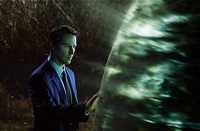 The trick comes in the execution of that idea, and the new version of The Day the Earth Stood Still—directed by Scott Derrickson (The Exorcism of Emily Rose) from a script credited to David Scarpa (The Last Castle)—is, like so many other remakes, caught between the need to bring the material up to date and the pressure to recycle familiar elements from the original film, even when they don't seem to fit the internal logic of the new film. The result is a film that is a lot more complicated in some ways, while overly simple, almost to the point of triteness, in others.
On the more-complicated side, the alien messenger Klaatu is no longer just another man who happens to come from another planet; this time, he lives within a human body that he has created for the express purpose of moving around in Earth's environment. The body itself is made from the DNA of a man who died years ago, and when it emerges from the bright, spherical spaceship that lands in New York City, it is coated in a sort of goopy, placental slime that, over the course of the next few scenes, will fall away to reveal a pale, naked Keanu Reeves. (Shades of Keanu's first appearance in the real world in The Matrix!) Klaatu's "birth," messy as it would have been anyway, is complicated further by the fact that a member of the U.S. military shoots him the moment he emerges from his ship—and this rouses the ire of a giant robot who also emerges from that ship.
Here the film begins to show signs of being constrained by its source material. Why does the robot have a humanoid form? Given all the high-tech stuff on display—and it gets even more intricate later on—why does this robot assume the rather old-fashioned form that it does, with a visor and a beam-shooting eye? If the flying saucer of the original film can be replaced by the more abstract sphere, why risk making the robot look so retro? Fans will know the robot as Gort, but this name does not come up until very late in the film—and when it does, you cannot help but groan at the reason given for it. Matters are not helped by the fact that Gort looks rather smooth and cartoonish, like the digital special effect that he is.
And what message does Klaatu have for the world this time? Something to do with our lack of care for the environment, though he doesn't try very hard to get his message across. After his request for an audience with the United Nations is blocked by American Defense Secretary Regina Jackson (Kathy Bates), Klaatu uses his alien superpowers to escape the military base and to make contact with his fellow aliens, who decide to intervene pre-emptively—without any warning—and wipe out human civilization so that all the other species on our planet can survive.
If you have seen the trailers for this film, then you know that swarms of microscopic beings—insects, robots, or both—are sent forth to set the apocalypse in motion, shredding everything from giant sports stadiums to moving vehicles. (Even though most major cities have been evacuated by this point in the film, it seems there is still at least one poor, unfortunate truck driver determined to make his deliveries.) So, unlike the original film, where the aliens merely warned us of the consequences of our actions, the new film shows the aliens taking action immediately—which raises all sorts of questions, some of which are not resolved all that satisfactorily.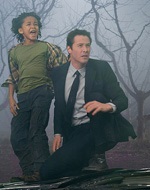 For example, what gives the aliens the right to meddle in our affairs? In the original film, the aliens were threatened by the possibility that we might bring our warlike ways into space, but this time around, the aliens merely claim that Earth is one of a rare number of life-supporting planets—though it does not seem that they have any plans to use it themselves in the near future. Klaatu looks offended when someone remarks that Earth is "our" planet, but certainly it is more ours than theirs.
Naturally, the film has to at least raise the possibility that humanity might survive—that something might change the aliens' minds—but here, things turn awfully simple again. Klaatu spends much of his time with Helen Benson (Jennifer Connelly), a scientist whose husband died in the Iraq War, and whose stepson Jacob (Jaden Smith, son of Will) keeps insisting that the aliens ought to be killed—and it is through Klaatu's exposure to human relationships, and the fact that humans can love and forgive each other, that he begins to see that we have our good side, too.
The thing is, none of this should be a surprise to the aliens; supposedly, they have been observing us for some time, and one of them (James Hong) has even been living among us for decades, and has come to love us for who and what we are. (He is resigned to our fate, though.) Can it be that the aliens out there really haven't figured out what families are like, or what human relationships are like? Would a few days with the Bensons really be enough to make the aliens halt a global apocalypse that had already been put into motion, and that had been years in the making?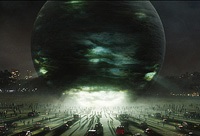 Script issues aside, the film does have some impressive set pieces. Derrickson, who got his start writing and directing intelligent, low-budget horror movies, takes full advantage of the bigger canvas available to him and proves equally adept at fulfilling genre conventions (cracking windows never seemed so ominous) while indulging, successfully, in the odd bit of counter-intuitive thinking (such as casting John Cleese as a scientist who tries to reason Klaatu into changing the aliens' plan).
Finally, a note about the religious themes. One of the fascinating things about the original film is that Klaatu was such an obvious Christ-figure—he went by the name Carpenter when he mingled among regular people, he died and came back to life, and he professed a belief in the "Almighty Spirit." Yet the director of that film, Robert Wise, insisted he was unaware of the Christian parallels until other people pointed them out. The remake, on the other hand, is directed by a professing Christian, but on a certain level, the religious parallels are more subdued: Klaatu raises someone else from the dead, after killing him, but never dies himself; he never goes by the name Carpenter; and he talks of how "the universe" transforms people when they die.
Most significantly, the aliens, it is suggested, are fallible—and Klaatu himself is changed by becoming a human and living among us, however briefly. In the original, Klaatu represented a certain ideal, a vision of what we humans could become, and our survival depended on becoming more like him. In the remake, on the other hand, our survival depends on bringing the alien down to our level and making him more like us. That may or may not have theological significance, but it does say something about how our culture has changed over the last five decades.
Talk About It
Discussion starters
Is this planet "ours"? If not, whose is it? How, and why, should we care for it? Do the aliens in this film have any right to tell us what to do with it?
Professor Barnhardt tells Klaatu that people naturally change when they are "on the brink" of a disaster. Is he correct? Why or why not? Is intervention in the lives of others ever justified, before they reach that brink? When they are at that brink?
Regarding Klaatu and the aliens' plans, Professor Barnhardt tells Helen Benson: "Change his mind. Not with reason, but with yourself." What does that mean? Should reason have been sufficient? Was reason at least necessary, in addition to herself?
Do you see any Christ-figure elements in Klaatu? If so, what are they? What do you make of the idea that the aliens might change their minds? How do we interpret the passages which seem to talk about God changing his mind when it comes to judging, say, the Israelites or the Ninevites? (See Exodus 32:14, 2 Samuel 24:16, Jonah 3:10.)
The Family Corner
For parents to consider
The Day the Earth Stood Still is rated PG-13 for some sci-fi disaster images (including a swarm of microscopic creatures that disintegrate various buildings and vehicles, presumably killing all the people within them) and violence (blood is spattered on Helen's hazmat suit when Klaatu is shot; some drones and helicopters are smashed in self-defense; a policeman is crushed between two cars but then brought back to life). There are also a couple of "oh my God" style comments.
Copyright © 2008 Christianity Today. Click for reprint information.
What other Christian critics are saying: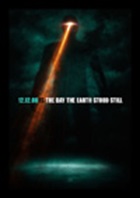 Browse All Movie Reviews By: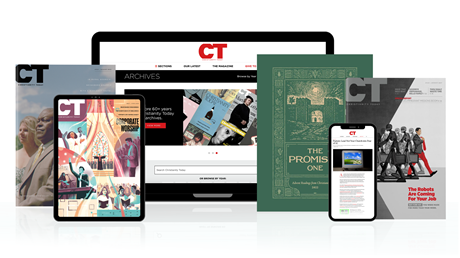 Annual & Monthly subscriptions available.
Print & Digital Issues of CT magazine
Complete access to every article on ChristianityToday.com
Unlimited access to 65+ years of CT's online archives
Member-only special issues
Subscribe
The Day the Earth Stood Still
The Day the Earth Stood Still