On Christmas Eve, violence broke out against Christians in the Kandhamal district of the eastern Indian state of Orissa, which has become well known for poor governance and class tensions. Hindu fundamentalist groups led by the Vishva Hindu Parishad (VHP, the World Hindu Council) have attacked Christians and their institutions at will in rural areas. Over 90 churches and Christian institutions have been burned and vandalized, over 700 Christian homes destroyed, and the number of pastors and Christians killed is yet to be known, according to a report by my colleagues in the All India Christian Council. A pastor in Chennai told me that 11 pastors have been killed and thousands of Dalit (formerly known as untouchable) Christians displaced. Compass Direct reports that the death count is at 9. Many people are missing, and others have vanished in the nearby forests.
Human Rights Watch and others have decried the present carnage in Orissa and have recognized that freedom of religious choice — especially in a democracy like India's — must be respected. The Prime Minister promised immediate action to restore peace in the state. But the affected areas are still reporting sporadic violence over two weeks since the attacks against Dalit Christians began.
Despite reports that Christians retaliated in some places, so far Dalit Freedom Network investigations and statements by the Orissa government indicate that Maoist rebels — called Naxalites — were behind the revenge attacks that left dozens of Hindu families homeless. Most Naxalites are armed Dalits, and their involvement gives evidence of the root problem: ancient caste divisions.
My colleagues and I have condemned all forms of extremism and violence, whether Hindu or Christian. However, the underlying story is not about violence, but instead about the caste discrimination and impoverishment that infect India.
Time magazine was quick to state that Hindu caste discrimination is one major factor in the present persecution of Dalit Christians in Orissa. In the Kandhamal area, there are about 100,000 Christians, mostly Dalits, and 500,000 non-Christian Tribals. IBN Live reports that the Dalit Christians have "done well after converting to Christianity." Their social, educational, and developmental conditions have conspicuously improved.
A transformed Christian community becomes a powerful motivator and attractor of all those who are still treated as subhumans by the caste system in Orissa. The inhuman and fraudulent social structure of the caste system is fully exposed.
The caste-ridden Hindu fundamentalist groups find this difficult to stomach and have produced threats and false propaganda against Christian missionaries and humanitarian workers in recent years. Hindu fundamentalist ideologues have publicly raised the issue of conversions again, telling NDTV that conversions motivated the violence.
In Orissa eight years ago, Australian missionary Graham Staines and his two children were burned to death when Hindu radicals lit fire to their car. This New Year's Day, his widow Gladys Staines, sent a letter to India's prime minister, Manmohan Singh, and Orissa's chief minister, Naveen Patnaik expressing grief over the violence and urging forgiveness.
Conversion is the way of revolt taught to the Dalits by their champion and liberator, Dr. B. R. Ambedkar, a lawyer educated in the U.S., who turned to Buddhism himself. His writings are well known all over India among the Dalits. Amdedkar clearly called for the Dalits to convert in order to escape caste-based humiliation and discrimination. In response, some Dalits probably convert due to a motivation to simply protest, but the Christian faith demands that the church receive all — including Dalits — who want to follow Christ.
Violence against Dalit Christians in Orissa and state-sponsored anti-conversion laws will not stop conversions to other faiths. Nor will it take care of the decay within the caste-based Hindu social system.
Sadly, the Orissa state government is not implementing national hate crimes laws that call for severe punishment for crimes against Dalits and tribal Indians. (In most cases, only Sikh, Buddhist, and Hindu Dalits find it possible to get a government-issued Dalit-identity document.)
I pray that my beloved country will back away from the ledge of discrimination and limitations to religious freedom. Only then will India achieve its potential as a superpower in the 21st century.
Joseph D'Souza is international president of the Dalit Freedom Network.
Related Elsewhere:
More articles on India are in our news section.
Liveblog commented on the attacks shortly after Christmas.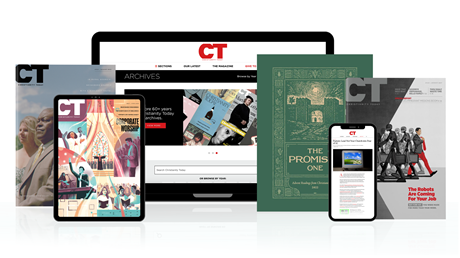 Annual & Monthly subscriptions available.
Print & Digital Issues of CT magazine
Complete access to every article on ChristianityToday.com
Unlimited access to 65+ years of CT's online archives
Member-only special issues
Subscribe
India's Burning Issue
India's Burning Issue