Would an infinite number of Darwinians, working at for an indefinite period of time, eventually prove a single instance of evolution producing a new species?
Philip Kitcher, a philosopher of science and committed Darwinian, confesses in his book, Living with Darwin, that if Darwinians "were to try experimenting on the natural selection of organisms with relatively long generation times it would take the lives of thousands of successive investigators to provide even the slightest chance of even the first steps toward experimental success." Living with Darwin, it turns out, takes a lot more commitment than most people realize.
Materialists do not accept an afterlife, of course, but they do believe in an infinite amount of time, and they surmise that given enough time, anything — including life as we know it — can happen. (Thus, it is famously postulated, infinite monkeys at infinite keyboards could produce the complete works of Shakespeare.) This argument runs into an empirical wall with the big bang, which limits the amount of time for life to develop to about 15 billion years. It also has the theoretical problem that long stretches of time do not make impossibilities more possible. A lot of time does make improbabilities more probable, but multiplying time does not guarantee that long sequences of improbabilities will actually occur.
Biology certainly has a lot to say about the role of luck in the evolution of life, but the question of how much luck evolution needs and how much luck nature provides to get the ball of life rolling has been as much a matter of philosophical and mathematical speculation as empirical observation. Only in the past few decades has the state of genetic research reached the point where an ...
1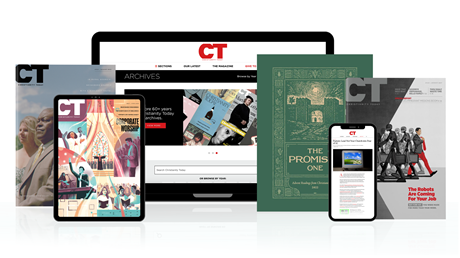 Subscribe to Christianity Today and get access to this article plus 65+ years of archives.
Home delivery of CT magazine
Complete access to articles on ChristianityToday.com
Over 120 years of magazine archives plus full access to all of CT's online archives
Subscribe Now
At Origins' Margins
At Origins' Margins