"Nobody changes from Muslim to Christian—you are a Muslim. … If I had a knife now, I would kill you."
Abdelaa Hashem, an Egyptian judge, to Martha Samuel Makkar, according to her lawyer. Convert Makkar had been charged with forging identification documents. (Egypt does not allow religion changes on identification papers.)
(Source: Compass Direct News)
* * *
"There's a tradition of hate crimes being the price we pay for being out and open."
David Kilmnick, head of the Long Island Gay, Lesbian, Bisexual and Transgender Community Center, on why he considers vandalism of the center a hate crime even though police say it was done by gay former employees.
(Source: The New York Times)
* * *
"I guess it's part of growing up as a nation."
Tomasito Veneracion, a Roman Catholic priest, on the opening of Qatar's first church since the 600s. Some 15,000 attended the church's Christmas Eve midnight Mass.
(Source: The Christian Science Monitor)
* * *
"The good news is we're not selling them anymore."
Tom Reese, a Jesuit priest and former editor of the Roman Catholic magazine America, on the return of plenary indulgences to the Catholic Church.
(Source: The New York Times)
* * *
"There is no God who condones taking the life of an innocent human being. This much we know."
President Barack Obama, at the National Prayer Breakfast.
(Source: The White House)
* * *
"Don't preach in a way that a Muslim would approve. Preach a divine crucified Christ."
John Piper, on what advice has most improved his preaching.
(Source: Sovereign Grace Ministries)
Related Elsewhere:
See Christianity Today's news section and liveblog for more news updates.
Earlier Quotation Marks columns are available from March 2009, February 2009, January 2009, December 2008, October 2008, September 2008, August 2008, July 2008, June 2008, May 2008, April 2008, March 2008, February 2008, January 2008, and earlier issues of Christianity Today.
Our digital archives are a work in progress. Let us know if corrections need to be made.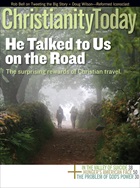 This article is from the April 2009 issue.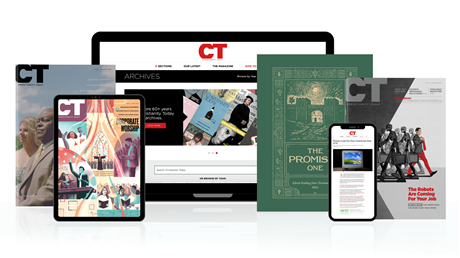 Find hope and historical insight. For a limited time, explore 60+ years of CT archives for free!
Daily devotions from Timothy Dalrymple during this pandemic.
Hundreds of theology and spiritual formation classics from Philip Yancey, Elisabeth Elliot, John Stott, and more.
Thought journalism that inspires you to think more deeply about your faith.
Quotation Marks
Quotation Marks