A year after stepping down as director of the Human Genome Project, Dr. Francis Collins is embarking on a new venture, one that may be even harder than deciphering DNA.
Collin's new BioLogos Foundation, which launched on April 28, aims to be a bridge in the debate over science and religion and provide some answers to life's most difficult questions.
Through an interactive Web site, gatherings with pastors and scientists, and possibly developing science curricula for Christian schools, Collins aims to tell others about the deep compatibility he sees between Christianity and science. Some answers have been edited for length and clarity.
What led you to this new project?
After my book ("The Language of God") I got thousands of e-mails from people, many of them troubled, many of them excited, many of them puzzled by what they heard. They wanted to engage in a further discussion that would drill more deeply.
I tried to keep up with those letters and quickly found out there was no way I could. I felt bad because the point was to start a conversation and I wasn't holding up my end. There needed to be a place to provide some kind of responses to the questions that came up over and over again, and that sounds like a Web site.
Where does the name BioLogos come from?
It's a word that I made up, which means basically "life, by God speaking it into being." Bios is the Greek word for life, and Logos is from John 1:1: "in the beginning was the Word (Logos)."
What kind of answers will the Web site give?
Many of those questions do not have straightforward answers and we're not trying to come at them as if they've never been asked before. We've distilled some possibilities into essays of three or four pages that an interested person might find helpful. ...
1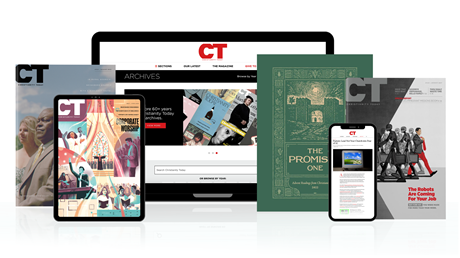 Subscribe to Christianity Today and get access to this article plus 65+ years of archives.
Home delivery of CT magazine
Complete access to articles on ChristianityToday.com
Over 120 years of magazine archives plus full access to all of CT's online archives
Subscribe Now
Q & A: Francis Collins
Q & A: Francis Collins