It's not shocking that Disney would create yet another film that features a child without a mommy and daddy, but Pixar's 10th feature film, Up, still manages to play on strong themes of marriage and fatherhood. Released last Friday, it pairs a crotchety old man with an obnoxiously chatty child to create both a tear-jerking and laughter-inducing film that sister site CT Movies called "a delightful, perspective-changing ride."
The first half of the film uses very little dialogue to show a beautiful picture of a husband and wife, Carl and Ellie, who dream of living in South America. Ellie works as a zookeeper while Carl sells balloons, and we see them live a full life filled with love for each other. But it's not the same happily-ever-after ending we tend to associate with Disney. We see the couple face numerous challenges, and they are never able to fulfill their hope of moving to Paradise Falls.
As 78-year-old Carl mourns his wife's death, a chubby 8-year-old knocks on his door to earn an "assist the elderly" Wilderness Explorer badge. Eager to be left alone, Carl shoos Russell away, badgeless.
Facing a court order to move into a retirement home, Carl instead ties thousands of helium balloons to his house to fly to Paradise Falls. As he floats peacefully on his way, he finds Russell on the porch begging to be let in. We become genuinely annoyed with Russell as he presents Carl with several challenges, almost preventing him from fulfilling his dream.
Carolyn Arends writes for CT Movies about the parallels of the characters.
Along the way, Carl and Russell also make some interior (but no less monumental) discoveries. Despite their seventy-year age difference, they have much more in common than they first realize. Both of them have unfulfilled dreams of adventure, both of them are lonely, and both of them need each other.
Director Pete Docter (

Monsters, Inc.

) and screenplay writer and co-director Bob Peterson (

Finding Nemo

) manage to mine great depths of emotion from the lives and needs of their two heroes without falling into maudlin or saccharine territory.
Carl becomes more sympathetic when he realizes that Russell's own father, divorced from Russell's mother, seems to have abandoned him for a new girlfriend. In the end, Carl is forced to choose between holding onto to the past (his house) and embracing a new life as a father figure to Russell. Many well-known Disney movies portray a child without a father or a mother (think Cinderella, Bambi, and Toy Story), but this was the first movie I could think of that portrayed a divorced family. Sadly, this is the reality that many children face. Up offered a view of what it means to serve as a substitute father to someone. Even the most annoying child needs someone to fill that hole.
Initially, the film seemed too intense for children, but like Pixar's other films (WALL-E, Finding Nemo), Up offers mature ideas in ways that children can understand. Its creators have taken Disney beyond princesses and plush dolls to endearing characters that face both the difficulties and joys of real-life relationships.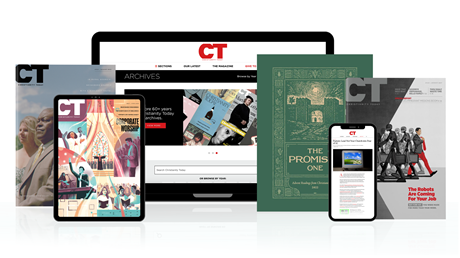 Subscribe to Christianity Today and get access to this article plus 65+ years of archives.
Home delivery of CT magazine
Complete access to articles on ChristianityToday.com
Over 120 years of magazine archives plus full access to all of CT's online archives
Subscribe Now
Up Takes Disney Higher
Up Takes Disney Higher