On nights like this one, when I find myself enveloped in alien darkness in an alien hotel room in a faraway land, I hear crying that the silence carries. The faces of all the people I know who are suffering in this country float before me in the stuffy air. As I try to make sense of the day, I flip through graphic pictures of kidnapped and tortured monks from a desert monastery I visited this morning.
As a human-rights advocate and researcher, I travel to people who are persecuted for their religion or ethnicity. I love traveling to distant lands, but I also dread the visits—there is a significant difference between going as a tourist and going as a researcher. I feel drained, as I do every time I come here.
I have often found myself believing we are each alone. That's why I knock on all the doors of politicians, diplomats, and international bodies when I find out others are in danger because of their beliefs.
I still vividly remember the look on a church leader's face in Tehran as he told me, "I know that I am completely alone. Anyone can attack or arrest me. Anything can happen, and nobody will run to help me."
I know that feeling all too well.
When I received news in August 2008 that two Muslim-background Christians in Iran faced the death penalty for apostasy, I closed my eyes and thought of all the great people I knew in that land. Alongside another Christian in prison, I looked at the pictures of the men awaiting their verdict, to make sure I didn't lose sight of what I was doing and what was at stake.
As I set out to raise their cases, I also spoke for Baha'is in Iran, who have suffered much more than Christians have since the 1979 revolution. All seven leaders of the Baha'i national coordinating committee remain in the notorious Evin prison, simply because they are Baha'i.
Last autumn, as the international community started reacting to the apostasy cases, I received the good news that the three Christians had been released. I rejoiced solemnly, as safety is a long way off for others like them; the Iranian Parliament is working on a new law that would mandate the death penalty for those who leave Islam. With every e-mail and every phone conversation, I pray that this will not happen.
A long time ago, I stopped asking where God was in the midst of torture, indefinite detention, isolation, ostracism, and the denial of social and economic opportunities. He was with those whose dignity had been taken away. He was present in their suffering, and their sufferings were his.
The question was, where were we who were called to share their pain, to give food and water to Christ's thirsty and hungry representatives, and to comfort them during their ordeals?
So, even though every now and then I wonder how I end up in random places and difficult situations, I know why I am there. I am there as a response to an ethical imperative to love my neighbor as myself.
When Nietzsche said that he who has a "why" to live for can bear almost any "how," he was only partially right. A profound sense of smallness always haunts us in the face of giant ills, and the emotional effects of seeing the dark side of humanity up-close and personal every day are often quite disempowering.
This brings a constant internal clash. On some levels, we continue to stand firm and speak courageously; at the same time, we want to run away from all of it, away from traumas and coNFLicts, to find inner peace.
Whenever I find myself in such a dilemma, I start reciting Dietrich Bonhoeffer's poem "Who Am I?" He wrote it while in prison for standing against the Nazi machine; it reflects my struggle also. From outside, Bonhoeffer was a brave man fighting a dark evil, and everyone sees him as an unshaken hero. Yet when he reflected on his state of heart, he realized how fearful and weak he was.
I remind myself of a few sanity-saving truths. I say out loud, "I am not Jack Bauer." Unlike him, I am quite human, and there is a serious limit to what I can achieve. Most things that I confront were here before I arrived, unfold beyond my reach, and will remain long after I leave.
I only stand in one corner contributing to the solution of one problem. The global rips that I confront locally are too big for any patch I can offer. I rest assured every night that, as I fulfill my role in the body of Christ, others are fulfilling theirs. Even if they fall through, I will do what I have been called to.
With that acceptance of my limitations, I remind myself of another important truth: Jesus Christ is the perfect Son of God, and I am only a fallen son, loved and called by grace. There is a limit to how much I can love and care, to how far I can go in following God's heart for the broken. I often stare into the cup that has been presented to me with great discomfort, but unlike Christ, I often do not submit to the will of the one asking me to walk on. Christ remains Christ, and I, only myself.
Whenever I look into the eyes of people who suffer and I have the privilege to be welcomed into their most intimate hurts, I know all too well that there is no quick fix for their afflictions. No smart line from a pop-psychology book can ease their continual pain.
In such moments, God often reminds me to shut up and simply be present. I stand as desolate as they, and choose to stay awake in their Gethsemane, hold their hands, pray, and cry with them.
Sharing in their pain, even if it is for a moment, gives me the urge to shout from rooftops in order to bring to light what has been kept in darkness, to voice what has been muted, to disgrace what is shameful, and to remind others of what was left to oblivion. This I do shamelessly, often with tears and anger. Yes, I do cry, even though it is a shame for a Middle Eastern man to do so.
Though I am deeply shaken by my calling, I am also determined. As I put down the photos and close my eyes in the hotel room, I long for God's comfort and human friendship, security, and love.
I also laugh, endlessly. I laugh at the absurdity of the rulers and secret police officers and their self-importance. They are neither the final word nor unshakeable sources of power.
Related Elsewhere:
Christianity Today has more articles on persecution. Visit ChristianBibleStudies.com to download a Bible study for this article.
Have something to add about this? See something we missed? Share your feedback here.
Our digital archives are a work in progress. Let us know if corrections need to be made.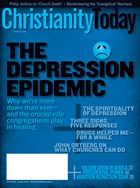 This article is from the March 2009 issue.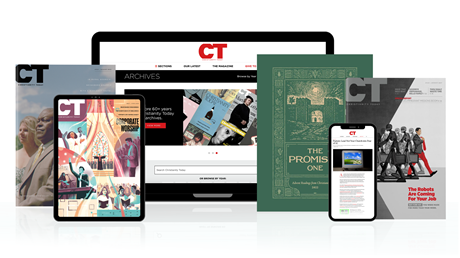 Subscribe to Christianity Today and get access to this article plus 65+ years of archives.
Home delivery of CT magazine
Complete access to articles on ChristianityToday.com
Over 120 years of magazine archives plus full access to all of CT's online archives
Subscribe Now
Standing with the Desolate
Standing with the Desolate