In her book, Still Standing: The Untold Story of My Fight Against Gossip, Hate, and Political Attacks, former Miss California Carrie Prejean describes herself as "a sacrificial Christian thrown to the vicious and cruel media lions to be torn apart." Prejean, a competitor and semi-finalist in the Miss USA 2009 pageant, became the center of media controversy this spring when she responded to a pageant question that she believes "marriage should be between a man and a woman," not between same-sex couples.
Media treatment of the ensuing controversy—which raged on between Prejean, pageant officials, celebrity blogger Perez Hilton, and pageant owner Donald Trump—revealed more incriminating details, such as Prejean's half-naked photographs and pageant-funded breast implant surgery. Prejean's avowed Christianity also prompted questions about the effectiveness of pageant preachers and Christian women's involvement in the questionable beauty pageant scene.
In the book, Prejean skirts some of the major issues that circulated in media gossip—including her relationship with Michael Phelps, the photographs, her breast implants, and heated comments in her parents' divorce records—by acknowledging but quickly dismissing them.
Regarding the breast implant surgery, she writes, "It was a choice I had to make, and I made it; and as with all my choices, I'm prepared to stick by it." It is an interesting answer, considering the book was inspired by another choice she had to make on stage. The book is more about Prejean's right to make her own choices than an argument that she made the right ones.
The closest she comes to expressing regret is her admission that she did not always listen to the right people. She admits to putting herself "in a position to be exploited" when she signed on to the Miss California pageant, which is also the closest she comes to repudiating her involvement in the pageant scene. "For me, pageants had always been about competition and using that sash and tiara for good," she wrote. "Now I saw the whole pageant as a sham, glittering and fake. Many of the people I had worked with and the girls I competed with were wonderful. But we were trapped in a system run by petty egos, shallow values, and a sort of venomous incompetence."
Still Standing evokes similarities to an earlier memoir about a beauty queen, Yes, You Can, Heather: The Story of Heather Whitestone, Miss America 1995. Whitestone, the first Miss America with a disability (she is deaf), also used her crown as a platform for her faith. Yes, You Can, Heather used a similar theme as Still Standing by blending memoir with exhortation for young women not to compromise their dreams. But the differences between the two memoirs are striking: The crowning achievement in Yes, You Can, Heather is Whitestone's achievement of the crown, while Prejean's story describes her choice to give it up. "It was more important to me to be biblically correct than politically correct," she writes.
One other difference is tone: Comparing the two book titles should make it obvious that Prejean is the more defiant beauty queen. Indeed, her book is so effective at depicting a hardened survivor that the reader is likely startled by any mention of Prejean's age: only 22 by the book's release date.
As Still Standing reaches to make a larger point about freedom of religion and speech (Prejean veers from her own story by dedicating an entire chapter to First Amendment issues), it is likely to leave readers wondering if the real Prejean is really revealed within these pages. Everybody watched as Prejean stumbled over her words on stage. Her book barely hints at the vulnerability beneath the events: the indecision, doubt, and the coaching that must have occurred regularly throughout the subsequent months.
Yet when Prejean ends the book with eight lessons aimed at young women, the words of wisdom seem well earned. Prejean speaks of making a choice on stage between the Miss USA crown and staying true to her beliefs and herself. The book reveals that the true choice was made after the incident on stage, in a day-by-day struggle to stand behind a choice that she made in a split second and a statement that, admittedly, she blurted out. In many ways, it is a story of a girl from a Christian home growing into a Christian woman who is responsible for her own decisions and their consequences. Prejean discovered that her beliefs were worth standing behind, and that is a story worth reading.
Her.meneutics editor Sarah Pulliam Bailey interviewed Carrie Prejean about her book, her faith, and her plans for the future.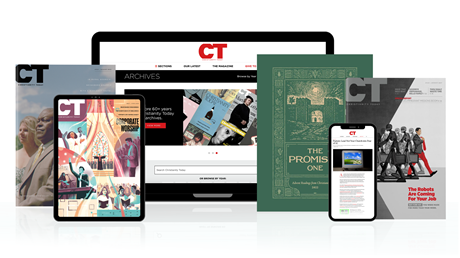 Subscribe to Christianity Today and get access to this article plus 65+ years of archives.
Home delivery of CT magazine
Complete access to articles on ChristianityToday.com
Over 120 years of magazine archives plus full access to all of CT's online archives
Subscribe Now
Carrie Prejean's Book Urges Women to Stand Up for Beliefs
Carrie Prejean's Book Urges Women to Stand Up for Beliefs