true
Fans of Christian rock have been bracing themselves since June of last year, when it was announced that after 17 years, 12 albums, and thousands of shows, Delirious was calling it quits. Since the announcement, the band has been taking a farewell world tour, which will wrap up with a sold-out show at the Hammersmith Apollo in their native England on November 29. (The final concert will be recorded, and released on CD in 2010.) Delirious frontman Martin Smith spoke with CT about his time with the band, his future plans, and what it's like to be a Christ follower in the "secular culture" of the United Kingdom.
What brought about this decision to end Delirious?
It's been a very, very big decision. We've been together for 17 years and we've had an amazing history together. But you get those feelings when a season is coming to an end. I felt that a little while back. so I think it's time to do some different things.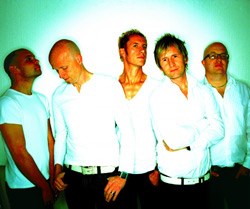 Did the rest of the band feel the same way?
I think we all feel that there's more, but it's definitely my decision to pull away from the band.
What will you do after it's all wrapped up?
I'd like to be at home a little bit more. I've got six children and I'd like to enjoy that time. Then I think just sitting down on a hilltop and hearing what I need to be doing next.
And the rest of the band?
Tim Jupp (keyboards) has started The Big Church Day Out music festival, and that's already been very successful. Stuart Garrad (guitar) and Jon Thatcher (bass) are going to be doing lots of sessions and writing. Everyone's got their own thing.
How has your final tour been going?
Great. We just finished a leg in Europe. We've met some wonderful people over the years in those territories, so it's been very sad to leave it.
Any indication of what it's going to feel like the day after your last show?
No, I don't. It's been very emotional so far, but there's peace as well, and I think that when there is peace you can take it on the chin. We're all good friends and it's been an incredible season together.
Will you stay close with the rest of the guys?
There's no reason why we shouldn't. There will probably be a few changes in location, but the bond between us is very strong. I don't think that will be touched.
Will you pour more of your energy into CompassionArt?
We're seeing how that goes. It's in its infancy really, but it will be one thing that we will give our time to because it's very dear to us. Let's hope there's some more music in our future, and I would love to have other people coming through the project, as well some younger artists.
What is this project all about?
We gathered some songwriters and worship leaders from around the world and we went to Scotland for a week. We experimented with trying to write songs together as a team of 12 people; I don't know that it's been done before that well. Amazingly we came out with 15 great songs that ended up being recorded for an album. It's just been an amazing experience for everyone, life changing for everybody involved.
And you're giving away all proceeds to charity?
There are 16 projects on our website that we are distributing all that finance to. It's a long-term picture because the main income will come from the song royalties if they're sung in churches around the world; that's going to be the main thrust but that's going to take 5-7 years to build. We'd love to do it again.
How does it strike you that your work is influencing a new generation of worship leaders?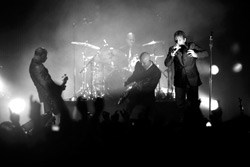 Wow. It's scary, isn't it? But I don't think it about a lot. It's amazing that God put his hand on some of these songs and they are being sung around the world and touching people. That's what they're there for, isn't it? To touch people and encourage people and to build the church, give it vision.
Do you hear from worship leaders and fans who've been impacted by your songs?
We get letters and e-mails all the time, from people who let us know their story. There's an entire section on our website called History Makers, and it's all about people sharing their stories about how God's changed their life. It is amazing and very humbling that that could happen through our music.
Is it hard to stay humble in the midst of all the success?
Not really. I think from the outside people only see the good stuff, but within the walk, there are enough bumps in the road to keep you humble—and we've had our fair share of those. It's hard being away from home. But I have got a great wife that keeps everything grounded, and we've got a great church. But life is life. There are struggles in the midst of it, and I think that's what keeps your feet on the ground.
What is your take on Christian music today? Any bands you particularly like?
There's one band that I like the feel of, and that's Leeland. I like the feel of the Jesus Culture stuff that's coming out of California, Kim Walker. But there isn't loads of stuff that makes you want to jump out of bed in the morning. But it always happens, doesn't it? Another generation comes through, and there's always the brilliant stuff and the mediocre stuff.
Was Delirious more influenced by secular music than Christian bands?
I think, musically, yes. There wasn't a worship band scene. We just did what we felt expressed who we were. We were fans of great bands like Radiohead and U2, and that shaped our sound. Spiritually, our upbringing and being immersed in God songs every Sunday formed our lyric writing and worldview.  
Is there a big worship music scene in the UK?
There are pockets of it that are alive. And there's big pockets where they're not. The UK's similar to everywhere else in the world: It's a secular culture and you've got the people of God raising the banner and saying, "Hey, I think there's another way."
Is it hard to break through to the secular culture in your homeland, even with the Church of England and Catholicism being so prevalent?
I think there are radical elements in each denomination just as there are conservative elements in the radical denominations. I've got friends in pretty much all of them. You connect with the people that want to see the world change. There are pockets of people in all shapes and disguises that want to see great things happen. But The Church of England is an amazing denomination with incredible things happening within it. I think that's going to be a force to be reckoned with in the next year.
Was it at all difficult for you growing up as a Christian?
Of course. When you're in a minority, there's always a struggle. When you're in school, it's not the coolest thing in the world. But I had a deep sense of knowing that this was true and right, and I've been able to follow that path. This doesn't mean there weren't mistakes along the way, but in general I've been faithful to that.
When did you decide to marry your faith with music?
The great thing is, if it's in you, you don't really think about it. If you're a painter, you just paint. You don't just sit down at one point and say, "You know, I'm going to join my art with my faith and try to express something that's going to change the world." It's just what you end up doing. I started playing guitar at the age of 12 and started writing songs. And before I knew it, the songs had a spiritual element to them. It wasn't something that I decided to do. It was just what was coming out of me and after it started, it was hard to stop.
How did this turn into Delirious?
We ran a local youth event called Cutting Edge, every month for five years. That was how it built. It started with 70 kids and then it grew to 100, 200, 300 and it grew to the point that every summer, we would do an open air concert [in Littlehampton]. And one year 10,000 people came. It just built organically. There wasn't any big advertising. It was all word of mouth. No one really knew what was going to happen. Probably 5, 6, 7 years in, we started talking to a label in America and it went to the next stage.
What was it like coming over to America for the first time?
America taught us how to play in the big venues. We were very much used to playing in smaller places. Then, one of our first gigs in America was Creation Fest with 80,000 people. I remember walking out and thinking, "How do you do this? How do we talk about what we are and what we do—which is quite an intimate worship experience—in a field full of festival goers?" It was a struggle at first and we had to learn how to translate that message into that bigger arena. America helped us do that because we came back and back until we thought, We can do this.
After 17 years with the band, what are some of the highlights?
I think the camaraderie and getting the chance to play these great songs every night, traveling to some amazing countries. Playing in India to 400,000 people was a highlight. There have just been some fantastic things along the way. Some stadium concerts around the world and festivals in America. It's been a great ride.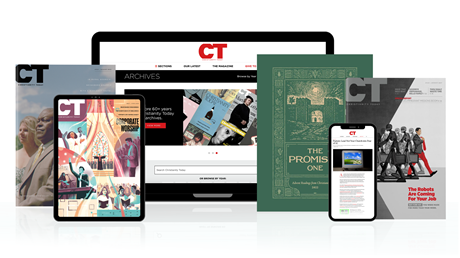 Subscribe to Christianity Today and get access to this article plus 65+ years of archives.
Home delivery of CT magazine
Complete access to articles on ChristianityToday.com
Over 120 years of magazine archives plus full access to all of CT's online archives
Subscribe Now
End of the Road
End of the Road