Nobody knows the story of how one particular wooden boat got buried in the muddy shore of the Sea of Galilee during the first century AD. The Romans could have sunk it in a famous battle. A fisherman could have tied it up near a wadi and returned to find it buried by a flash flood. It could have belonged to one of Jesus' friends. We don't know its story. We do know that wooden boats simply don't last in fresh water. Yet this one was miraculously protected from oxygen and parasites by closely packed mud.
While the origins of this boat are a mystery, we can know the story of the discovery of this one-of-a-kind artifact "on a clear, chilly day" in January 1986. And the story of its careful removal from its muddy grave. And the story of the resourcefulness, inventiveness, and generosity of those who preserved its fragile shell despite a dearth of funding and equipment. These tales are populated by treasure-hunters, voracious larvae, and self-sacrificing kibbutzniks.
There's no Indiana Jones in Christian Stillman's story, but there is no shortage of heart-stopping moments. The hull was so fragile that it was held together by pressure from the mud in which it was buried. How do you excavate something so flimsy without it collapsing? The boat was exposed because a drought had caused the waterline to recede. But when the rains started again and the waters threatened to submerge the boat, how would the excavation continue? After the boat was moved to a preservation shed, thousands of larvae, hatched from 2000-year-old eggs, began to feed on its wood. How do you kill the worms without harming the boat? In every chapter of Stillman's account, the boat meets a new threat and the reader is treated to a miracle or a display of human ingenuity—or ...
1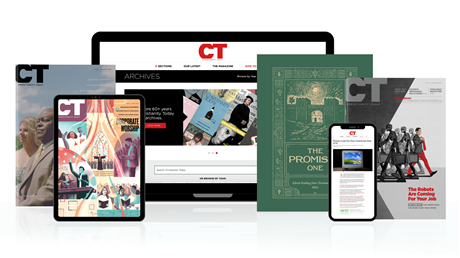 Find hope and historical insight. For a limited time, explore 60+ years of CT archives for free!
Daily devotions from Timothy Dalrymple during this pandemic.
Hundreds of theology and spiritual formation classics from Philip Yancey, Elisabeth Elliot, John Stott, and more.
Thought journalism that inspires you to think more deeply about your faith.
Pulling the 'Jesus Boat' from the Mud
Pulling the 'Jesus Boat' from the Mud