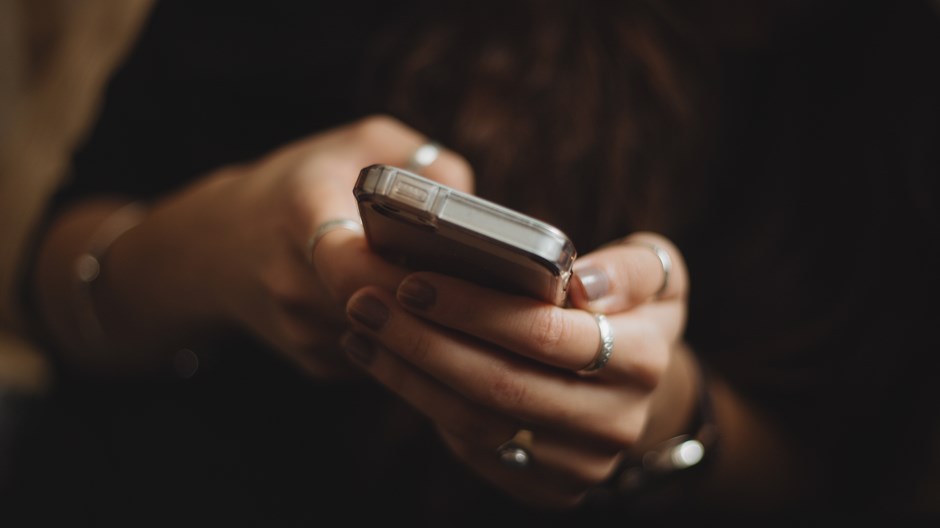 Image: Priscilla Du Preez / Unsplash
Toward the end of spring semester, I set a box labeled "I Always Wanted to Ask" on the table at the front of my class. I invited students to write down lingering questions about sex and gender, the subject of our course at Messiah College. A panel comprising five students and me, the professor, responded to all the questions. A classic one emerged: "Can men and women be 'just' friends?" It elicited a classic response. "Yes," I said, "but only by taking romantic potential into account in some way. And no, if the man and woman have been romantically involved with each other." Most students advocated for platonic friendship and kindly pointed out that the world has changed since the dinosaur age in which I came of age.
I won't rehearse the dialogue that ensued, but I'm slipping a related question into the box: Is it wise to "friend" old flames on Facebook?
Three old flames have flared up recently (and I only have so many, so it's an unusually active season). I corresponded with one, a single back-and-forth. After all, I justified, he was just a flicker. Facebook offered another to me as a possible friend. I couldn't resist peeking at his photos to see whether my kids are cuter than his (surprise—they are), and then I moved on. The third requested that we be friends, and I still need to decide how to respond.
Here's the thing: I believe in marriage. I believe in total loyalty and lifelong commitment. At my husband's and my wedding, we sang a hymn that begins, "Are ye able," said the Master / "to be crucified with me?"/ "Yea," the sturdy dreamers answered / "to the death we follow thee." Bringing crucifixion imagery to a wedding was intentional. We expected marriage to be hard, and it has been at times, but we have stuck together. Like our trust in Jesus, we hope we are able to hold our marriage until death.
I believe that all relationships in my life either support or detract from my marriage, however tacitly, and they stay or go based on that criterion. I believe spouses should have access to each others' phones and e-mails and should approve of each others' Facebook friends. I believe privacy with exes, even and perhaps particularly virtual privacy, is dangerous. I'm on the road I chose, and no good will come from revisiting roads not taken.
But here's another thing: I don't really believe in the way I got to marriage: testing the waters, wading in, backing out, then trying again with someone else—in a word, dating. Most societies do not have dating (until fairly recently, ours didn't either), and likely for good reasons. My love for my husband may be bright and burning like the sun, but having dated means that other small stars are visible in my sky, perhaps especially when the sun's light occasionally wanes. Before the Internet, these stars were far away—I had no idea where these men lived, or how to find them if I wanted to. Now, they are as close as the glow-in-the-dark stars on the ceiling above my sons' beds.
I know what full-blown adultery is, but fidelity is breached long before physical acts occur. How about looking at an ex's profile pictures and imagining the life you could have had together, the children you could have been raising, the house you could have bought? How about looking at old photos your ex has posted, remembering the encounters you had in that time and place? How about indulging the brief thrill that arises when his or her name appears in your e-mail inbox or your Facebook wall (the rush is fueled, after all, by past words and experiences shared only between the two of you)? How about nurturing the notion that you missed your chance with your real soul-mate by keeping in touch with the supposed soul-mate? These actions and attitudes may not be adultery, but they certainly do not represent loyalty.
Facebook presents me with nicely worded options: "Confirm this request for friendship, or quietly ignore it." This man is likely just saying hello, having seen my name or photo on a mutual friend's page. Chances are, it's no big deal. But I've made my choice, regarding the man as well as his request. Old flame, consider yourself quietly ignored.
Jenell Williams Paris is professor of anthropology at Messiah College and has written for Christianity Today about the spiritual disciplines, sex, and Mother's Day. Her next book is about sexual identity.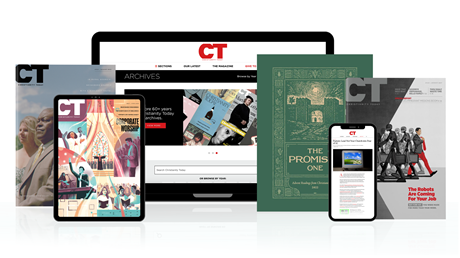 Subscribe to Christianity Today and get access to this article plus 65+ years of archives.
Home delivery of CT magazine
Complete access to articles on ChristianityToday.com
Over 120 years of magazine archives plus full access to all of CT's online archives
Subscribe Now
Avoiding Old Flames on Facebook
Avoiding Old Flames on Facebook