Eat Pray Love Book Club Discussion: Part 2
If a young, wealthy woman from India had traveled to the United States because she believed she'd find spiritual enlightenment, stayed for the entire four months of her trip at a retreat center run by a somewhat-controlling new religious movement that had branched off from Christianity, and then returned home to write a book about it, would you believe that she had a good understanding of either Christianity or the United States?
If all you knew about India was what you learned about the country from the book Eat Pray Love, you'd be forgiven for thinking that thinking that the country of India is a sort of spiritual spa where, if you're rich enough, you get enlightenment the way you might get a facial or a massage.
You might be shocked to learn that it's the world's largest democracy, roughly equivalent to the continent of Europe in land mass and the number of languages and cultures. It's religiously diverse, and the predominant Hinduism, in which Gilbert dabbles, recognizes 330 million deities, none of whom can be located by gazing into Elizabeth Gilbert's navel.
I found myself wishing she'd gotten out a little more. In her quest to find spiritual enlightenment in India, Elizabeth Gilbert is following a path that is both well-trodden (by the Beatles, no less) and well-satirized (Gita Mehta's Karma Cola is worth a read). However, it should be mentioned that a lot of times the spiritual path often involves … I don't know, actually looking at stuff in India.
It's easy to mock Gilbert's self-absorbed spiritual quest, but I should probably know better. I've been a spiritual tourist in India, too.
For a few months, I schlepped my heavy backpack and battered copy of Lonely Planet India on and off trains, staying at $5-a-night hostels, among other white twenty-somethings and thirty-somethings from wealthy countries. Most of them were from Europe. Some of them had been to ashrams. And for a few I talked with, their spiritual quests seemed genuine, in spite of their preference for tacky, flowy pants printed with the Om symbol. They talked earnestly about the peace they'd experienced in meditation and changes they'd make in their live when they got back to Liverpool or Stockholm.
In the back of my mind, I secretly thought I was better than they were, because I had come to be content in Christianity, the religious tradition I'd been raised in. But when my carefully-planned cross-cultural volunteer experience didn't go as planned, I found myself aimlessly traveling longer than expected—and doing a bit of soul searching myself.
I spent time in a lot of holy places. Among them were: the tree under which the Buddha experienced enlightenment, a Jain temple with a hospital for wounded birds, an astonishingly beautiful mosque built emperor Shah Jahan (of Taj Mahal fame), a synagogue with handpainted Chinese floor tiles, the Missionaries of Charity Mother House, which holds the tomb of Mother Teresa.
At the Mother House, I felt like an actual pilgrim. I prayed and worshiped with other Christians. At the other places - I don't know. I'm still trying to figure out what it means to be present in a holy place that belongs to another religious tradition. It's complicated. But I hope that my struggle to understand those visits will, if nothing else, surprise me.
I'm reminded of Robert Frost's famous advice—which has become a bit of a clichf© itself: "No surprise for the writer, no surprise for the reader." Gilbert isn't looking for a surprise. In fact, she admits she planned to find only one thing in India.
"I wanted to explore one aspect of myself set against the backdrop of each country, in a place that has traditionally done that one thing very well. I wanted to explore the art of pleasure in Italy, the art of devotion in India and, in Indonesia, the art of balancing the two," she writes.
But perhaps if Gilbert hadn't so carefully planned to spend her four months in India on the express train to enlightenment, no stops, her trip would have contained a few surprises for the reader.
Hannah Faith Notess is the editor of Jesus Girls: True Tales of Growing Up Female and Evangelical, a collection of personal essays, and managing editor of Seattle Pacific University's Response magazine.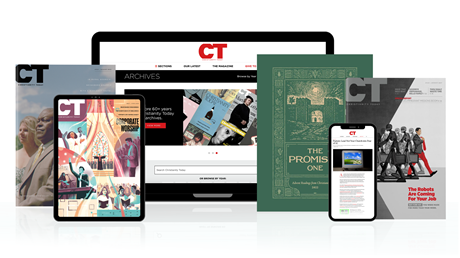 Subscribe to Christianity Today and get access to this article plus 65+ years of archives.
Home delivery of CT magazine
Complete access to articles on ChristianityToday.com
Over 120 years of magazine archives plus full access to all of CT's online archives
Subscribe Now
India: It's Complicated
India: It's Complicated