Thanks to all our regular readers and stumble-upon visitors for continuing to make Her.meneutics a lively, exciting blog to be a part of! The editors here especially want to acknowledge some new bloggers who have covered topics that matter and know how to start good discussions: Jennifer C. Grant is a mother of four and columnist for the Chicago Tribune. Anna Broadway is a San Francisco-based writer and the author of Sexless in the City: A Memoir of Reluctant Chastity. And Hannah Faith Notess is the editor of Jesus Girls: True Tales of Growing Up Female and Evangelical, and managing editor of Response magazine. Look for more good work from them in the coming weeks.
(10) Multitasking: Bad for the Soul, by Jennifer Grant // Comments: 12
Sure, I was getting a lot done as a mother of four. But I was having a hard time obeying God.
(9) Seeking a Spouse? Lighten Up, by Anna Broadway // Comments: 25
Could 'dating cards' help Christians take their love lives a little less seriously?
(8) Eat Pray Love Book Club Discussion, by Katelyn Beaty // Comments: 23
For all the bad and the ugly in Elizabeth Gilbert's 2006 spiritual memoir, I wanted to hold on to the good. Here's what I found.
(7) The Glamorous Life of the Pregnant Teenager, by Laura Leonard // Comments: 12
Do pop culture's portrayals of teen pregnancy harm young women?
(6) The Friendless, Voiceless Disney Princess, by Hannah Faith Notess // Comments: 12
Most 'family-friendly' movies lack substantive female characters and friendships, according to the Bechdel Test. Then again, so do most movies.
(5) Celebrate National B——-Feeding Month, by Annie Young Frisbie // Comments: 43
To counteract our culture's squeamishness about breast-feeding, first we need to be able to talk about it.
(4) How Many Kids Should We Have? by Amy Julia Becker // Comments: 29
To answer the question, Christian couples need more than a few select Bible verses.
(3) Following Christ at a Porn Convention, by Dawn Herzog Jewell
Editors' Note: This post has been removed at the request of the author.
(2) Why I Can't Boycott Mel Gibson, by Anna Broadway // Comments: 47
And it's not because he is 'too talented,' as Salon stated last week.
(1) An Open Letter to Anne Rice, by Karen Spears Zacharias // Comments: 52
What I see when I look at the church.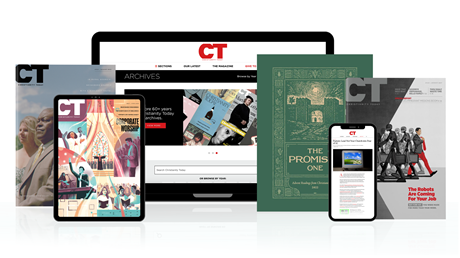 Subscribe to Christianity Today and get access to this article plus 65+ years of archives.
Home delivery of CT magazine
Complete access to articles on ChristianityToday.com
Over 120 years of magazine archives plus full access to all of CT's online archives
Subscribe Now
Top 10 Posts of the Past 30 Days
Top 10 Posts of the Past 30 Days