Thesis: "We should identify the precise intellectual and political contexts of the texts we are studying, in order to ascertain what their authors meant and what they were doing." Sounds painfully obvious, doesn't it? Ah, but you haven't spent enough time in academic settings. And the controversy gets ramped up when we add that this will require historians to take religion seriously on its own terms. Seeing Things Their Way is a superb collection of essays on these themes.
* * *
A prosperous innkeeper wants to close a deal on a large tract of land before other potential buyers drive up the price. He sets out on the sledge, driven by one of the peasants in his service. The weather turns bad—a blizzard threatens—but the merchant insists that they proceed. So begins "Master and Man," a story that would make my list of the ten best I've ever read. There are other gems in this volume, translated by the gifted husband-and-wife team Richard Pevear and Larissa Volokhonsky. (Don't miss the novella "Hadji Murat," written near the end of Tolstoy's life.)
* * *
Remember a few years ago, when articles about nano-this and nano-that were all the rage? The Roving Eye moved on, in search of other novelties, but the patient exploration of creation continues on a million fronts. In No Small Matter, eminent science photographer Felice Frankel collaborates with polymathic chemist George Whitesides, juxtaposing stunning photos with short texts in a series of Marshall McLuhanesque probes. How great Thou art!
Related Elsewhere:
Seeing Things Their Way, The Death of Ivan Ilyich and Other Stories, and No Small Matter are available at Amazon.com, ChristianBook.com, and other book retailers.
John Wilson is editor of Books & Culture, a Christianity Today sister publication.
Other Bookmarks and reviews are in our books section.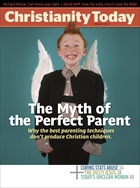 This article is from the January 2010 issue.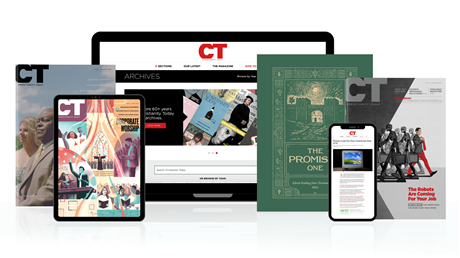 Find hope and historical insight. For a limited time, explore 60+ years of CT archives for free!
Daily devotions from Timothy Dalrymple during this pandemic.
Hundreds of theology and spiritual formation classics from Philip Yancey, Elisabeth Elliot, John Stott, and more.
Thought journalism that inspires you to think more deeply about your faith.
Wilson's Bookmarks
Wilson's Bookmarks