In my October Christianity Today cover essay, I argued that much of contemporary Christianity highlights the horizontal (what we do) at the expense of the vertical (who God is and what he does). That raises the question of how exactly the horizontal and the vertical can work together without turning the horizontal into an idol. I promised that in future issues, we would publish articles that demonstrate a healthy connection.
This issue's cover essay is just such an article. In "The Myth of the Perfect Parent," author Leslie Leyland Fields does not deny the crucial job parents have in raising children. There is much God-given horizontal work to be done when it comes to parenting. But she reminds us that in the end, the vertical is not something we can manufacture. As the subtitle puts it, the best parenting techniques do not always produce Christian children. In this case, the word that connects the vertical and horizontal is trust: trusting God to work in our children's lives while faithfully doing what he calls us to.
We have some stellar parents who work at Christianity Today, but that has not always prevented our children from making poor choices. We live by faith, and have seen God redeem situations that troubled us.
Speaking of staff, please note two contributions in this issue. Our editor in chief, David Neff, begins a column called "Past Imperfect," in which he will examine life with a historically conscious eye. Nearly every challenge we encounter, someone has faced before. Knowing a little history often relativizes the urgency of the moment and helps us to know that our struggles are not unique. This is one way for David to share his wide-ranging reading and insights on a more regular basis. But this doesn't preclude other writing: Next month, for example, he will review Walter Wangerin Jr.'s Letters from the Land of Cancer. We like to make him earn his title.
The second contribution involves this magazine's first editor, Carl F. H. Henry. Richard J. Mouw, president of Fuller Theological Seminary, apologizes winsomely to the monumental and controversial figure. Naturally, ct's early reputation depended largely on Henry's editorial judgment. We look back and, with hindsight being what it is, sometimes disagree with what he did. But far more often, we are thankful for his legacy. CT is a better magazine for Henry's wise leadership in the early years. Mouw pinpoints one area of public life in which that legacy should be recalled.
Next month: We look at the unholy union of Christianity and sports culture, and, because it's our annual books issue, survey the theological vision of Marilynne Robinson's novels and present the 2010 CT book awards.
Related Elsewhere:
Read more from Christianity Today's January issue.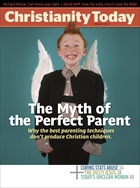 This article is from the January 2010 issue.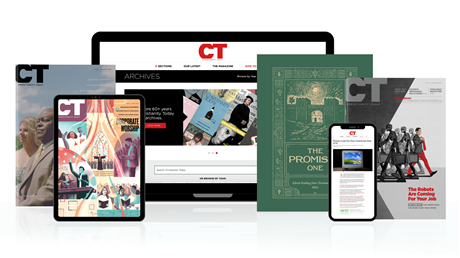 Find hope and historical insight. For a limited time, explore 60+ years of CT archives for free!
Daily devotions from Timothy Dalrymple during this pandemic.
Hundreds of theology and spiritual formation classics from Philip Yancey, Elisabeth Elliot, John Stott, and more.
Thought journalism that inspires you to think more deeply about your faith.
Taking the Long View
Taking the Long View