One of the most important books I read as a young adult was Martin Luther King Jr.'s Stride Toward Freedom. The book introduced me to nonviolent resistance—the commitment to change social evils while rejecting the temptation to use violence.
When Montgomery, Alabama's African Americans began their protests, they didn't call their approach by its philosophical names, nonviolent or passive resistance. "The phrase most often heard," wrote King, "was 'Christian Love.' It was the Sermon on the Mount, rather than a doctrine of passive resistance, that initially inspired the Negroes of Montgomery to dignified social action. It was Jesus of Nazareth that stirred the Negroes to protest with the creative weapon of love."
Christian love is an interesting label for nonviolent resistance, because it forces the protester to seek not only the well-being of one's own family and clan, but also the well-being of those whose policies have—wittingly or unwittingly—created unjust hardship.
As a basis for social protest, Christian love does not seek to deprive the depriver of anything. Rather, it tries to show a group that robs others of some social good that they are indeed depriving themselves. For example, by segregation, white Southerners kept their hearts wrapped in indifference and their lives divorced from encountering the realities of life in the black community, and thus from the opportunity to treat African Americans fairly.
The Only Option
Nonviolent action isn't just a historical curiosity. Lately Palestinians have shown increased interest in nonviolent action—and Christians have played a crucial role in persuading fellow Palestinians to turn from violence.
This brief column is not the place to assess blame for the present state of affairs. The 1948 Israeli War of Independence (which Palestinians call "The Calamity") and the 1967 Six-Day War deprived many people of land and livelihood. Since then, things have continued to get worse, socially and economically.
Israeli actions and policies have continued to contribute to the impasse, as have Palestinian threats, terrorism, and persistent denial of Israel's right to exist. Leaders on both sides have manipulated fear and resentment for political ends, so that both sides deeply distrust any talk of peace.
Palestinians who had never before considered nonviolence an option are beginning to realize that they will always lose in a violent confrontation when dealing with a bigger, better-armed power. If peace is the goal, especially in this context, some are recognizing they need another path.
One of the trailblazers on that new path is U.S.-born Sami Awad, executive director of the Bethlehem-based Holy Land Trust. "Nonviolence is the only option that Palestinians should engage in and the only option we have, in terms of resisting occupation," Awad told Sojourners. He used to think it was a strategic option, alongside other means of resistance. But he has come to see it as the only viable choice. Every Friday, Awad puts his life on the line in nonviolent actions that range from planting olive trees to standing in the paths of bulldozers and tanks.
By standing with Muslim villagers, the Christian Awad provokes curiosity. The main question: Why, when he has no personal stake in a given village's land or history, does he take these risks? Often the only Christian taking part in these actions, he gives villagers a one-word answer: Jesus. Jesus is his reason.
In 1987, Israel deported Awad's uncle Mubarak, who now teaches at American University, on a technicality. But at the time, "everyone knew" he was deported because he advocated nonviolent resistance, which threatened the carefully calibrated tension. Sami Awad believes nonviolence can seriously undermine the fear that undergirds Israel's strong military approach to Palestinians. "Israeli society," he says, "is born out of fear." In 2009, Awad told the Vineyard Leadership Conference that visiting Auschwitz with a group of Jews, Muslims, and Christians helped him understand how every act of violence by a Palestinian perpetuates the Holocaust fear—that every Palestinian is bent on the destruction of Jews.
Awad seeks peace, but he also wants Israelis to be healed of their fear, and Palestinian Muslims and Christians to repair their own divisions. That healing cannot happen if nonviolence is only a means for Palestinians to get what they want, if it is not truly grounded in love for the Israelis. If the rhetoric of hate and resentment continues to exist along with the language of love, nonviolence will seem opportunistic and empty.
At the end of his 1987 trial, Awad's uncle Mubarak told the Israeli Supreme Court, "I have never hated you. I don't hate you now. I will never hate you." If the whole of Palestinian society can join the Awads in abandoning hate, the gospel of love can subvert fear and lay the foundations of peace.
Related Elsewhere:
Previous Christianity Today articles on Israel include:
Article continues below
Israel Reconciled to All | Ground-level religious discrimination against Messianic Jews may be changing. (May 28, 2008)
What It Means to Love Israel | Beware giving the nation too much theological meaning and the Jews too little. (September 5, 2007)
Leveling the Investment Field | Why has it been so hard for organizations to treat Israel like any other state? (August 1, 2006)
Previous "Past Imperfect" columns by David Neff include:
Ardor and Order | The charismatic renewal has disappeared like yeast into bread dough. (May 12, 2010)
'It's Not About the Past' | New Anglican and Lutheran groups need to nurture a positive identity. (March 29, 2010)
How the Early Church Read the Bible | The church fathers show us how to read Scripture imaginatively. (January 18, 2010)
Have something to add about this? See something we missed? Share your feedback here.
Past Imperfect
David Neff was editor in chief of Christianity Today, where he worked from 1985 until his retirement in 2013. He is also the former editor in chief of Christian History magazine, and continues to explore the intersection of history and current events in his bimonthly column, "Past Imperfect." His earlier column, "Editor's Bookshelf," ran from 2002 to 2004 and paired Neff's reviews of thought-provoking books and interviews with the authors.
Previous Past Imperfect Columns: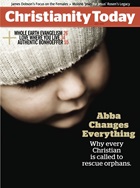 This article is from the July 2010 issue.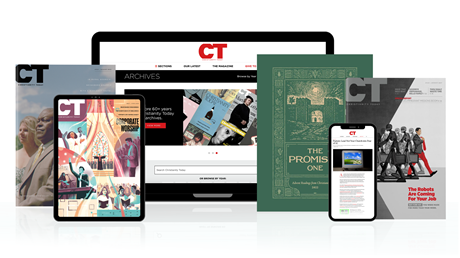 Annual & Monthly subscriptions available.
Print & Digital Issues of CT magazine
Complete access to every article on ChristianityToday.com
Unlimited access to 65+ years of CT's online archives
Member-only special issues
Subscribe
Stride Toward Peace: The Mideast's Nonviolent Moment
Stride Toward Peace: The Mideast's Nonviolent Moment