After modernity, we are told, people crave community. Modernity disconnected us. We all need an us. But, after modernity, we have seen not just a revival of community but also a resurgence of tribalism. When us turns into us vs. them, serious danger lies ahead.
Religious communities divide when their sense of us grows weak or confused. That has happened with the Episcopal Church as its liberationist gospel has destroyed the denomination's once shared sense of identity. It is clearly time for alternative movements like the Anglican Mission in the Americas (AMIA), the Convocation of Anglicans in North America, and most recently, the Anglican Church in North America (ACNA).
A similar movement is afoot among Lutherans. Lutheran CORE (Coalition for Renewal) is preparing to form a new Lutheran church as well as a network of like-minded churches that will remain inside the mainline Evangelical Lutheran Church in America (ELCA).
Both the new Anglican and the new Lutheran movements need to nurture their brand-new us to keep it from degenerating into us vs. them.
Serious identity issues existed long before Episcopalians consecrated an openly gay bishop in 2003 and the ELCA Convention approved partnered gay clergy and accepted same-sex relationships in 2009.
In January 1986, I joined about 90 Episcopal leaders in Winter Park, Florida, to discuss our concern about the liberal direction our church was headed. These leaders came from different Episcopal streams—high-church Anglo-Catholics, low-church evangelicals, and peppy-church charismatics. Despite historically distinct senses of identity, we found a united sense of us in our commitment to God's revelation in Scripture and to the call for renewal and reformation in the church. An important renewal organization—Episcopalians United—was born there.
But now the strategy for renewal has shifted from inside denominational structures to outside the old boundaries. Because so many feel exiled, we face the danger of what historian Allen Guelzo calls "a harried withdrawal into an ecclesiastical cupboard."
Guelzo is the primary historical auth-ority on a group of evangelicals who left the Episcopal Church in 1873 and formed the Reformed Episcopal Church. They had lost the struggle for identity to the ritualist Anglo-Catholics and an older strain of high-churchers. Although they argued against using vestments and altars and against calling baptized infants regenerate, there was a deeper issue. The Reformed Episcopal leadership had a sense of shared Christian identity that cut across the boundaries of denominations and traditions. By contrast, the Episcopal establishment was so attached to its system of governance that it could not countenance pew and altar fellowship with free-church Protestants.
Thus, the Reformed Episcopalians dreamt of being a catalyst for church unity. Their vision may not have been realistic, but it was noble and biblical. But, alas, dissenting groups don't always stick to their mission. And when the winsomely charismatic bishop who led their movement unexpectedly died, there was a scramble not only for power but also for purpose. As their role changed from beacon for unity to fortress for fundamentalism, they lost their chance to become what their founders had hoped for.
When we create a new us, it is important to articulate a clear vision and to keep that vision clear. The leaders of the new Anglican movements are certain that their identity is not bound up with being "ex-Episcopalians." "It's not about the past," announced ACNA archbishop Robert Duncan. "That's all done." Leaders of Lutheran CORE gave me a similar impression. They don't define their existence over and against the ELCA. They just hope not to repeat ELCA's mistakes.
One path to maintaining a positive identity is to proclaim the gospel to those who do not know it. For Lutheran CORE, that means recapturing an emphasis on global missions. One source told me that from a peak of 1,000 fully supported missionaries in the mid-1960s, mainline Lutheranism's global outreach has declined to about 150 fully supported missionaries, with only about 9 of those having "evangelist" in their job description. Expect the new Lutheran network to work hard to reignite commitment to global missions.
The Lutherans also hope to succeed at church planting where the ELCA has stumbled. The new Anglicans are decidedly more aggressive on the domestic front. The ACNA's Duncan has called church leaders to plant 1,000 new congregations over the next five years. With 700 congregations in the new body, Duncan believes they can surely plant 1,000 more. AMIA is similarly committed to growing new congregations. The September 2009 issue of CT featured an interview with Todd Hunter, who has been charged by AMIA leadership with supervising the planting of 200 new congregations on the West Coast alone.
This outward focus on global missions and domestic church planting signifies a healthy identity. It's just the thing to keep these groups from "a harried withdrawal into an ecclesiastical cupboard."
Related Elsewhere:
David Neff also wrote "How the Early Church Read the Bible."
CT's coverage of recent changes in the Lutheran and Anglican bodies includes:
ELCA Assembly: Was God in Either Whirlwind? | Tornado touches convention center as Lutherans approve sexuality statement by the exact margin it needed to pass. (August 20, 2009)
The Heresy of 'Individualism'? | The 'individualism' we profess is not only not a heresy—it is at the heart of the gospel. By Richard J. Mouw (July 15, 2009)
Q & A: Robert Duncan The archbishop of the new Anglican Church in North America (ACNA) explains an alternative to the Episcopal Church. (July 30, 2009)
Have something to add about this? See something we missed? Share your feedback here.
Past Imperfect
David Neff was editor in chief of Christianity Today, where he worked from 1985 until his retirement in 2013. He is also the former editor in chief of Christian History magazine, and continues to explore the intersection of history and current events in his bimonthly column, "Past Imperfect." His earlier column, "Editor's Bookshelf," ran from 2002 to 2004 and paired Neff's reviews of thought-provoking books and interviews with the authors.
Previous Past Imperfect Columns: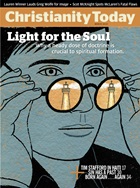 This article is from the March 2010 issue.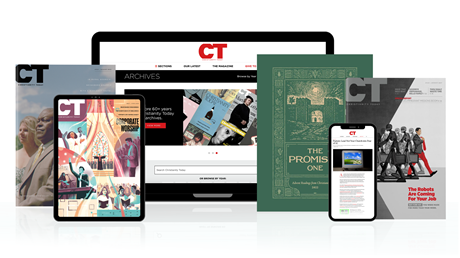 Annual & Monthly subscriptions available.
Print & Digital Issues of CT magazine
Complete access to every article on ChristianityToday.com
Unlimited access to 65+ years of CT's online archives
Member-only special issues
Subscribe
'It's Not About the Past'
'It's Not About the Past'