When Sylvia Spencer applied at World Vision's U.S. headquarters near Seattle in 1995, she described herself as a committed Christian.
Asked on an employment form why she wanted to work for the international humanitarian aid organization, Spencer wrote, "Because I would love to work for an organization dedicated to carrying on the Lord's work!"
Another World Vision employee, Vicki Hulse, mentioned her 15 years as a Christian in a résumé attachment when she applied a few years later.
"I recently moved to this area and would very much like to find a place of employment with a Christian organization where I could be of value," Hulse wrote.
Both women signed statements affirming their Christian faith and devoted a decade to World Vision, which serves impoverished children and families in more than 100 countries.
But in November 2006, they and colleague Ted Youngberg were fired. Their offense, as determined by a corporate investigation: The three did not believe that Jesus Christ is fully God and a member of the Trinity.
"They are deeply religious Christians," said Judith Lonnquist, a Seattle attorney who filed a federal discrimination lawsuit on their behalf. "They just don't have the same beliefs that World Vision espouses."
That is the problem, said Steve McFarland, chief legal officer for World Vision. "The employees were discharged because they no longer met an essential job prerequisite: that they genuinely affirm their belief in a statement of orthodox Christian faith as understood by the World Vision board." He said that if World Vision loses the federal discrimination suit, the consequences will be wide-ranging. "This would be a seismic disruption to religious freedom in the U.S., not to mention to the separation of powers between the legislative and judicial branches of the government."
World Vision U.S. has become one of the nation's largest faith-based charitable organizations. In 1947, founder Bob Pierce became World Vision's first child sponsor. He started sending $5 a month to a Chinese girl rejected by her family after Pierce shared the gospel with her and she became a Christian. Six decades later, World Vision U.S. has 1,200 employees and a budget that topped $1.2 billion in fiscal year 2009. About $344 million—29 percent of the total—came in the form of taxpayer funds.
And to some people, that's a dilemma.
Setting Policy
In most cases, Title VII of the 1964 Civil Rights Act prohibits private employers from hiring and firing based on religious beliefs. But a 1972 congressional amendment established that churches and religious associations could use faith-based criteria in hiring. That's true even for a position with no inherently religious duties, such as a receptionist, said Ira "Chip" Lupu, a church-state scholar and law professor at the George Washington University Law School.
But can religious groups that receive federal money to provide social services (such as job training or drug treatment counseling) consider a potential employee's religion when making hiring decisions? Lupu said that's the question of the hour.
Some people believe that "hiring on the basis of religion is discriminatory and that the government should never subsidize such discrimination," Lupu said in a church-state primer that he shared with Christianity Today. Others, including many faith-based groups, argue that religion must be taken into account "to maintain the distinctive character and nature of [a group's] religious mission."
L. Martin Nussbaum, a Colorado attorney who defends religious organizations, said the phrase "receive federal funding" is confusing, as it gives the impression that the government provides grants or subsidies to faith-based groups.
Such payments to faith-based social service agencies "[are] actually payments under a contract for delivery of services," Nussbaum said. "There is nothing in the Constitution that requires a ministry to give up its freedom to staff itself with like-minded employees of faith merely because the government is purchasing the agency's services."
The issue has a contentious history. Under the Clinton administration, the Department of Health and Human Services was allowed to contract with religious groups. President George W. Bush created the White House Office of Faith-Based and Community Initiatives to encourage faith organizations, including churches, to seek more government social-service contracts. In 2007, the Justice Department produced a memo explicitly exempting World Vision from federal statutes prohibiting faith-based hiring. The memo said the nondiscrimination rules did not apply because of the Religious Freedom Restoration Act. The 1993 act prohibits the federal government from placing "substantial burdens" on religious groups and practices.
The 2008 presidential election hinted at the first signs of a reversal of policy. On the campaign trail, Barack Obama indicated that as President he would take a more stringent approach:
"If you get a federal grant, you can't use that grant money to proselytize to the people you help and you can't discriminate against them—or against the people you hire—on the basis of their religion," Obama said in July 2008. "Federal dollars that go directly to churches, temples, and mosques can only be used on secular programs."
But as President, Obama has yet to push the issue.
Despite the White House's silence, armies of activists and religious leaders are waging an escalating battle. The Coalition Against Religious Discrimination sent Obama a letter in February 2010 calling on him to follow through on his campaign promises. Among the coalition's more than two dozen member organizations: the American Jewish Committee, the Baptist Joint Committee for Religious Liberty, and the United Methodist Church's General Board of Church and Society.
Stanley W. Carlson-Thies, president of the Institutional Religious Freedom Alliance, responded with an opposing letter to Obama in early March. It was backed by leaders of organizations such as Evangelicals for Social Action, the National Hispanic Christian Leadership Conference, Catholic Charities usa, and Agudath Israel of America. "You have rightly called for an 'all hands on deck' approach to meeting the needs of the distressed and marginalized," Carlson-Thies told the President, "an approach that welcomes the contributions of the many faith-based organizations that do so much to help those in need."
A Second Front
World Relief—a Baltimore-based charity that last year received nearly half of its $61 million annual budget from government funding—made front-page headlines in March 2010.
The story broke after the relief and development arm of the National Association of Evangelicals enforced a long-standing policy requiring new employees to sign a statement of faith.
"Help wanted, but only Christians need apply," proclaimed the Chicago Tribune. The story focused on several World Relief employees who had quit the refugee resettlement organization's Chicago office over the issue.
"World Relief rejects job applicant over his faith," declared The Seattle Times in a similar story. This one looked at a Muslim, Arabic-speaking caseworker who had volunteered at World Relief for six months but learned he did not qualify for full-time employment because he is not a Christian.
Until the policy was rejuvenated in December 2009, a former Chicago staff member said, she loved her job. She worked with Christians as well as Buddhists and Muslims. She considered her work a calling. But the new policy struck her as contrary to Jesus' teachings. "I don't think Jesus would discriminate," the former staff member, who asked not to be identified, told CT.
For its part, World Relief said it has an established practice of hiring Christians whenever possible while providing services to the vulnerable and needy regardless of ethnicity, beliefs, or gender.
Exceptions are made when a non-Christian possesses unique skills critical to accomplishing World Relief's mission, said national spokeswoman Andrea Kaufmann. Even then, the individual must agree to respect World Relief's vision and values and not impair its Christian character and mission.
The new emphasis came as a result of an internal process to evaluate and reiterate World Relief's mission and strategy, Kaufmann said. The renewed policy is designed "to ensure that hiring managers understand and have a formal mechanism for what was generally already the practice."
"Faith is what makes a faith-based organization what it is," Kaufmann said.
Awaiting the Ruling
If World Vision loses its employment discrimination lawsuit before the Ninth Circuit Court of Appeals, the effects could be significant.
In most cases, Title VII of the 1964 Civil Rights Act prohibits employers from hiring and firing people based on their religious beliefs.
In 2008, a federal judge was asked to determine whether World Vision qualified as a "religious association" under Title VII. Applying a nine-factor test, the court ruled in World Vision's favor. The plaintiffs appealed, arguing that, much like the American Red Cross, World Vision is a humanitarian organization, not a religious one.
"The vast majority of World Vision's services are centered on the distribution of resources and training to the poor, not on the direct inculcation of religious doctrine or propagation of religion," Lonnquist wrote in an appeals brief.
But in the defendants' response, attorneys Steven T. O'Ban and Daniel J. Ichinaga said World Vision performs an essential religious mission first modeled by the founder of the Christian faith.
"Like many Christian churches from most traditions," they said, "World Vision promotes the Christian faith by trying to meet the profound needs of the poorest of the poor in the name of Christ, and teaches recipients about the God who motivates them to serve others."
The plaintiffs—one served as an administrative assistant, one worked in telecommunications, and one coordinated furniture needs—say their central duties were nonreligious in nature.
Nonetheless, they said, they always supported the organization's mission and participated in Bible studies and devotionals on the job.
Hulse and Spencer even started a small-group Bible study during World Vision's weekly employee chapel session—with a supervisor's permission and no objection from the ministry. But when leadership learned of their beliefs about the divinity of Christ more than two years after the alternative Bible studies began, the three were investigated and fired, the former employees said.
Lonnquist told CT, "If Jesus walked the earth today, I think he'd be appalled. To me, 'there are many rooms in my Father's house' means there is room for everyone, whether you're Jewish and you believe in Yahweh, or you're a Muslim and you believe in Allah, or a Native American spiritualist and you believe in a great Buffalo Woman."
Attorney Nussbaum sees it differently. He filed an amicus brief in the Ninth Circuit in support of World Vision. He represents the Association of Gospel Rescue Missions, the National Association of Evangelicals, the Union of Orthodox Jewish Congregations of America, and other clients with a stake in the case's outcome.
Nussbaum's argument: Faith organizations like World Vision believe they are called by God to perform a task. In doing so, these organizations rely on revelation acquired through sacred texts and religious traditions. Nussbaum notes that the core values statement from World Vision says:
"We are Christian. We acknowledge one God; Father, Son, and Holy Spirit. In Jesus Christ the love, mercy, and grace of God are made known to us and all people. From this overflowing abundance of God's love, we find our call to ministry."
The Bottom Line
McFarland, World Vision's legal officer, said that if it came to it, World Vision would give up its federal funding before it would change its employment policy.
World Vision will continue to hire Christians at all levels because otherwise, "it would start down a slippery slope that would soon dilute and divert World Vision's mission, character, and witness," he said in an e-mail. "The receptionist may not determine policy, but he or she is the hand or foot of the body of Christ that is World Vision."
Attorney Lonnquist said she's confident that the plaintiffs can prevail in the Ninth Circuit. She's less certain of how the high court might rule.
Church-state scholar Lupu said the Ninth Circuit sometimes produces liberal panels and liberal results, but not always. "If World Vision loses in the Ninth Circuit, the chances of Supreme Court review are high," he said, "and I think World Vision would win if the case goes that far."
Bobby Ross Jr. is a writer and editor based in Oklahoma City.
Related Elsewhere:
The Chicago Tribune, Seattle Times, and Religion and Ethics also covered faith-based hiring issues.
Previous articles related to faith-based hiring issues in Christianity Today and its sister publications include:
Obama Expands Faith-Based Office | The President maintains Bush's hiring policy and shapes specific priorities for the office. (May 6, 2009)
Was the Bush Faith-Based Initiative a Failure? | Stanley Carlson-Thies, Institutional Religious Freedom Alliance (January 26, 2010)
The Employment Nondiscrimination Act of 2007 | Will this proposed law affect your church employment practices? (February 28, 2008, Your Church)
Have something to add about this? See something we missed? Share your feedback here.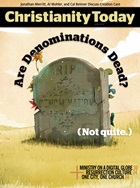 This article is from the June 2010 issue.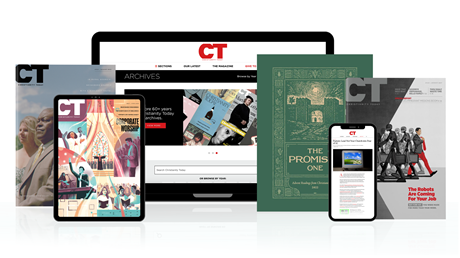 Annual & Monthly subscriptions available.
Print & Digital Issues of CT magazine
Complete access to every article on ChristianityToday.com
Unlimited access to 65+ years of CT's online archives
Member-only special issues
Subscribe
Faith-Based Fracas
Faith-Based Fracas