Generation Y is into social justice — so say generation gurus. This is often said in contrast to other generations, like baby boomers, who are supposedly into success. But of course, the boomers made their mark on the world with social justice. Our generation ended the Vietnam War and prodded the country toward civil rights. We even broached the idea of environmental care, which is now catching on. This legacy will be pretty tough to top, but Generation Y is probably up to it.
That Generation Y cares about social justice is linked to another aspiration: the yearning for significance. This generation wants to make a difference in the world, to work on things that matter, engage activities that change the world. Again, this is hype, since people in every era want this. But it is nonetheless something to celebrate whenever we find it.
But before we break out the champagne, we are wise to consider the seamier sides of this aspiration.
First, the yearning for significance can be nothing more than ego masked as altruism. As one young writer put it in Relevant magazine, "Based on my work among college students and young professionals, I will venture to say that the drive for significance in many young women today is rooted in the desperation to feel known and to know that our lives count. We're not just significance addicts, after all. We're hoping that if we can keep up with the big boys, then we will be truly worthwhile and interesting."
This is not exactly a Christian virtue but, as the writer, Shirin Taber, suggests, just another form of narcissism.
Second, the search for significance, especially if it requires changing the world, can blind us to the everyday tasks, the mundane duties, and the dirty work that is part and parcel ...
1
SoulWork
In "SoulWork," Mark Galli brings news, Christian theology, and spiritual direction together to explore what it means to be formed spiritually in the image of Jesus Christ.
Mark Galli is former editor in chief of Christianity Today and author, most recently, of Karl Barth: An Introductory Biography for Evangelicals.
Previous SoulWork Columns: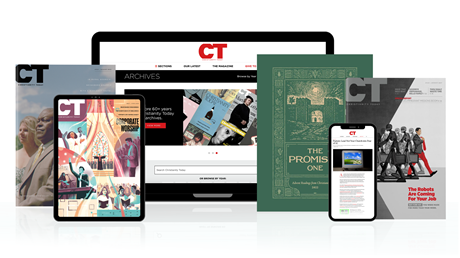 Subscribe to Christianity Today and get access to this article plus 65+ years of archives.
Home delivery of CT magazine
Complete access to articles on ChristianityToday.com
Over 120 years of magazine archives plus full access to all of CT's online archives
Subscribe Now
Insignificant Is Beautiful
Insignificant Is Beautiful