This is the second of two posts on Christian perspectives on physical pain. The first explored the idea of pain relief as a human right.
Melanie Thernstrom, in her critically praised new book, The Pain Chronicles, examines the role of pain in religious belief. "If we try to describe the particular terror of pain," writes Thernstrom, "it seems to lie in the way that it kidnaps consciousness, annihilating the ordinary self." Yet annihilation of the self is precisely what many religious traditions strive for. And "while some pain poses a grave threat," she notes, "other pain paradoxically strengthens the sense of self."
Childbirth, rigorous physical training for sport or career, and coming-of-age rituals in some cultures can all be painful, but participants understand their pain as necessary for transforming the self—into a mother, a champion, a soldier, an adult. Thernstrom refers to this type of pain as integrative; we incorporate it into a positive sense of who we are. Thernstrom contrasts this with what she calls disintegrative pain: "pain that cannot be reconciled with one's sense of self, but undermines and destroys it, as the pain of surgery differs from the pain of disease, even when they result in the same tissue damage."
Pain's transformative nature plays a central role in Christian belief. One need only look toward Jesus' crucifixion to see this. In fact, as Thernstrom explains, crucifixion maximizes pain by targeting body parts that are particularly pain-sensitive, such as the hands. Through Jesus' painful death, we receive salvation and new life. Thernstrom explains Christianity's perspective on pain: "The God of the Gospels answers the problem of pain not by removing it from human life, but by sharing it …. ...
1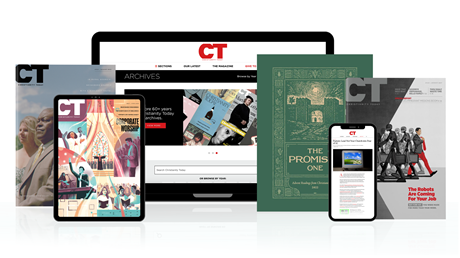 Subscribe to Christianity Today and get access to this article plus 65+ years of archives.
Home delivery of CT magazine
Complete access to articles on ChristianityToday.com
Over 120 years of magazine archives plus full access to all of CT's online archives
Subscribe Now
Does God Want Us to Suffer?
Does God Want Us to Suffer?