Campus Crusade for Christ International (CCCI) is embarking on a nine-month mission to change its name to Cru, years after its founder, Bill Bright, wondered whether the evangelistic ministry should alter the brand.
It's already a popular shorthand for the ministry, though other evangelicals often call it simply "Crusade," the half of its name that has caused it problems overseas. The word carries connotations to the Crusades, military conquests by European Christians intended to reclaim the Holy Land from Muslims in the 11th to 13th centuries.
"It's become a flash word for a lot of people. It harkens back to other periods of time and has a negative connotation for lots of people across the world, especially in the Middle East," said Steve Sellers, the CCCI vice president and U.S. national director who is leading the name change project. "In the '50s, crusade was the evangelistic term in the United States. Over time, different words take on different meanings to different groups."
The 60-year-old ministry is one of the largest evangelical parachurch organizations in the world, with about 25,000 staff members in 191 countries and $490 million in annual revenue. Founder Bill Bright always assumed it would become broader than its "campus" ministries at colleges and universities.
"There will be any number of people who will say, 'Finally, it's about time you changed your name.' On the other extreme, there might be people who have been part of the ministry who think, 'Oh, you've gone liberal. You've changed your mission,'" Sellers said. "We don't shy away from our desire to communicate the gospel."
With the name Crusade, Sellers said people might conjure images of people being forced into something.
"We think the name of Jesus and ...
1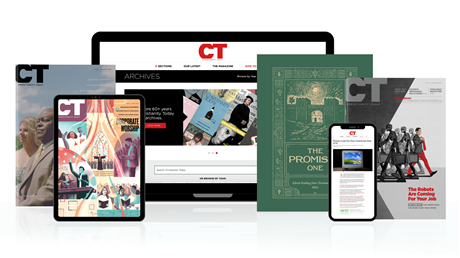 Find hope and historical insight. For a limited time, explore 60+ years of CT archives for free!
Daily devotions from Timothy Dalrymple during this pandemic.
Hundreds of theology and spiritual formation classics from Philip Yancey, Elisabeth Elliot, John Stott, and more.
Thought journalism that inspires you to think more deeply about your faith.
Campus Crusade Changes Name to Cru
Campus Crusade Changes Name to Cru