Many of us tend to react with righteous indignation when we read stories of women in foreign countries denied higher education, the chance to support themselves, and the freedom to live independently and make their own decisions.
How do we react when women are denied those same freedoms here in America—by some of our fellow Christians?
Christian patriarchy—a loosely organized movement encompassing Quiverfull, Stay-at-Home Daughters, and similar lifestyles—has been gaining more and more mainstream attention lately. From the pages of Time to cable reality shows, we're growing used to seeing families who deliberately have as many children as possible, dress ultra-conservatively, and observe a clear and unbreachable division of gender roles, to the point of preventing girls from going to college or working outside the home.
Blogger Karen Campbell, who has written extensively on this movement, coined the term patriocentric, which emphasizes the heart of the patriarchal philosophy: Translated, it literally means "father-centered." Campbell defines the movement's central teaching as follows: "that God gives a 'calling' in life to only men, specifically fathers, and that the purpose of the wife and children is to fulfill the father's calling."
In her book Quivering Daughters, Hillary McFarland offers the rare and valuable perspective of a woman who actually grew up in a patriarchal Christian home. She shares both her own story and her conversations with other women who have come out of a similar background. Unlike some others who have left patriarchy behind, McFarland has not lost her faith; her book, which is saturated in Scripture, critiques patriarchy from a Christian viewpoint. Though McFarland clearly loves and ...
1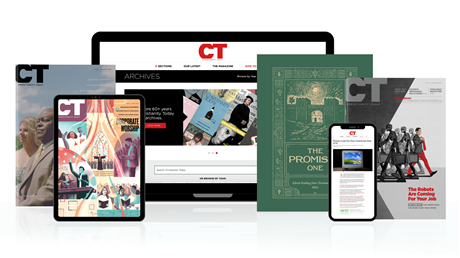 Find hope and historical insight. For a limited time, explore 60+ years of CT archives for free!
Daily devotions from Timothy Dalrymple during this pandemic.
Hundreds of theology and spiritual formation classics from Philip Yancey, Elisabeth Elliot, John Stott, and more.
Thought journalism that inspires you to think more deeply about your faith.
Quivering with Fear: A Review of 'Quivering Daughters'
Quivering with Fear: A Review of 'Quivering Daughters'