Secession puts northern Christians on alert
SUDAN Southern Sudan's nearly unanimous vote for secession may benefit the mostly Christian South but could create difficulties for Christians left in the mostly Muslim North. President Omar Hassan al-Bashir said Shari'ah law will be strictly enforced in the North if Sudan splits into two countries. Coptic Christians are not concerned because as fellow Arabs they have been treated better than the South's Africans. But one Anglican congregation in Khartoum dwindled to one-quarter its usual size during the January week southern Sudanese voted on independence.
Governor killed for defending Christian
PAKISTAN An influential governor and human rights advocate who stood up for a Christian condemned for blasphemy was shot more than 25 times by one of his security guards. Punjab governor Salman Taseer had declared support for Aasia Bibi, the first Christian woman sentenced to be executed under a Pakistani law that mandates the death penalty for blaspheming Islam. Human rights observers had hoped Bibi's plight would prompt long-sought revision of the law. Instead, popular support for Taseer's assassination (tens of thousands demonstrated to demand the killer's freedom) makes revision unlikely.
Courts fell more memorial crosses
After a legal battle lasting more than two decades, the Ninth Circuit Court of Appeals ruled that a war memorial cross in California is unconstitutional. The 43-foot cross, erected in 1913 on Mount Soledad, "sends a strong message of endorsement and exclusion," said Judge M. Margaret McKeown. Meanwhile, the Tenth Circuit Court of Appeals ruled that the Utah Highway Patrol Association cannot place crosses along the highway to memorialize fallen troopers. The crosses imply state endorsement of a faith, according to the court's unanimous opinion.
Wave of Christian converts arrested
IRAN About 75 Christians were arrested in Tehran in a series of raids on Christmas Day and in following weeks. Tehran's governor, Morteza Tamaddon, promised more arrests and called the Christians a corrupt foreign influence. Those arrested are primarily converts from Islam and evangelicals seeking to convert Muslims, rather than the Armenian Christians and Catholics more common in the Islamic republic. According to religious freedom observers, more than 200 Iranian Christians have been arrested since September, when an appeals court upheld the death sentence of evangelical pastor and Muslim convert Youcef Nadarkhani, the first death penalty for apostasy in decades.
Lutheran pastors lose pensions
Four pastors retired from the Evangelical Lutheran Church in America (ELCA) are suing the denomination after receiving notice that their retirement benefit payments were reduced by 9 percent for 2010. The pastors are seeking class-action status; more than 10,000 other church employees who have taken retirement benefits as annuity payments are affected by the change. The ELCA says its pension plan is exempt from federal laws because it's a church plan, and that the church implemented a three-year reduction to save the annuity. The pastors claim the church breached its contract in reducing payments. The ELCA's publishing arm, Augsburg Fortress, already faces a lawsuit over the termination of its pension plan last spring.
Churches may gain same rights as mosques
EGYPT A potential law under discussion in Egypt, first proposed in 2005, would give churches the same legal rights as mosques. Churches currently need presidential approval and security clearance to construct buildings, and permission from local authorities to make repairs—a complicated process that means many churches go unrepaired. Muslims do not need permits to build or repair mosques. There are 2,000 churches and 93,000 mosques in Egypt.
Politicians decline civility pledge
The Civility Project, an initiative intended to promote politeness among politicians, is folding after only three members of Congress agreed to sign the project's Civility Pledge. Signers of the pledge, created by Christian publicist Mark DeMoss and sent to every member of Congress and sitting governor in 2007, promise to have civil discourse, be respectful of others, and stand against incivility. News of the project's demise came shortly before the attempted assassination of Representative Gabrielle Giffords (D-Ariz.) sparked renewed calls for civility in Washington, D.C.
Missouri Baptists gain foundation, lose director
The Missouri Baptist Convention (MBC) regained control of its estranged foundation and received the resignation of its executive director within days in early January. Nearly a decade ago, the Missouri Baptist Foundation edited its charter to prevent church leaders from controlling the board; the Cole County Circuit Court decision puts the agency back under MBC control. Soon after the court decision, MBC executive director David Tolliver resigned from his position because of "immoral behavior with a woman." He will be replaced with an interim director named by the convention's board.
Church approved near Confucius's birthplace
CHINA Government approval of plans to build a 136-foot-high, multimillion-dollar church near the birthplace of Confucius has sparked protest from hundreds of Chinese scholars and cultural organizations. Critics say the 3,000-seat Gothic church, which would be nearly as tall as St. Peter's Basilica in Rome, is out of style and inappropriate in the historical context of the town of Qufu. The project is intended to help integrate China's estimated 100 million Christians with its Confucian heritage.
Religious teaching banned in daycare
CANADA Starting in June, daycare centers in Quebec that teach faith to children will lose government funding. Cultural values can be taught but religious values cannot, leading some religious leaders in Quebec to complain that the process will be too subjective. Christmas trees and cultural traditions are still allowed, said Quebec Family Minister Yolande James, but religious crafts, role-playing games, and songs are banned, including Sabbath observances at Jewish daycares. The government currently pays $40 per day for each child sent to daycare, and parents pay $7 per child.
IRS: Virtual congregation doesn't count
To qualify for church status under the IRS tax code, a religious organization must have regular religious services for a cohesive body of believers to associate in communal worship, a recent ruling determined. The Foundation of Human Understanding had its tax-exempt status revoked after a three-year audit uncovered that the church communicates with followers primarily through radio and Internet broadcasts. The "virtual congregation" does not count as a church, the Federal Circuit Court of Appeals ruled. The foundation was previously granted church status in 1987.
Women's group drops Christian label
UNITED KINGDOM The Young Women's Christian Association in the United Kingdom has changed its name to "Platform 51," dropping associations with the word Christian. The new name was chosen because the organization is a platform for women, who comprise 51 percent of the world's population. According to the World YWCA headquarters in Geneva, none of the 124 other country branches are planning name changes.
Faith groups get Obama money
A Politico.com analysis revealed that over $140 million of Obama administration stimulus money has gone to faith-based organizations. The contributions included money for food and shelter programs for the homeless, of course, but Politico noted that it also funded a new heating and cooling system for a Methodist church in Indiana. A number of observers note that President Obama's attitude and approach to connecting faith groups to government dollars are essentially the same as those of former President George W. Bush.
Related Elsewhere:
See Christianity Today's news section and liveblog for more news updates.
Have something to add about this? See something we missed? Share your feedback here.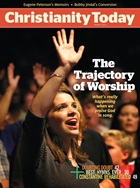 This article is from the March 2011 issue.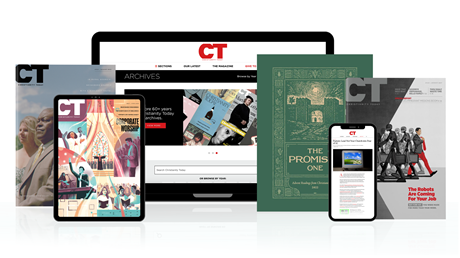 Subscribe to Christianity Today and get access to this article plus 65+ years of archives.
Home delivery of CT magazine
Complete access to articles on ChristianityToday.com
Over 120 years of magazine archives plus full access to all of CT's online archives
Subscribe Now
Sudan Splits, Congress Rejects 'Civility,' and More News from Our March Issue
Sudan Splits, Congress Rejects 'Civility,' and ...