The military chaplain is a staple of the armed forces. Many have suggested that the sense of mortality that one feels as bullets fly and bombs explode lends itself naturally to prayer and supplication of a divine being. The axiom "there are no atheists in foxholes" emerged based on battlefield scenarios.
There may soon be atheist chaplains in foxholes, however. A recent story in The New York Times, titled "Atheists Seek Chaplain Role in the Military," covered recent efforts by atheist members of the armed forces to secure chaplaincy positions for atheists. More than 9,000 military personnel self identify as atheist or agnostic, the Times reports, and some claim that many more members of the military adhere to these camps without reporting their preference. Conversely, about 1 million troops say they are Christians. They represent roughly 70 percent of troops and about 90 percent of chaplains.
The story mentions Military Atheists and Secular Humanists (MASH), a group attempting a grassroots organization and advocacy for the cause. Based in Fayetteville, North Carolina, the group announced on its website that it is composed of "all shades of non-theism, be it: Atheist, Agnostics, Skeptics, Humanists, all are welcome and represented here." Interestingly, the group proposes a calendar of activities that bear remarkable resemblance to those in a traditional church. It seeks to "[p]rovide a safe, and fun environment for community oriented meetings" and offers "[p]otlucks, speakers, secular kids' play-dates, nights out on the town." The 86 members of the group, called "heathens" on the website, do their part to ensure that it is not only wizened Baptists who fellowship over covered-dish dinners.
One project of the group, called Rock ...
1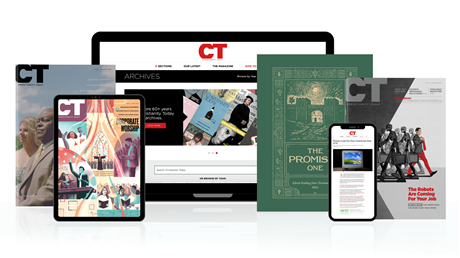 Find hope and historical insight. For a limited time, explore 60+ years of CT archives for free!
Daily devotions from Timothy Dalrymple during this pandemic.
Hundreds of theology and spiritual formation classics from Philip Yancey, Elisabeth Elliot, John Stott, and more.
Home delivery of new issues in print with access to all past issues online.
Join now and get print issues access to archive PDFs.
Atheists in the Foxholes—as Chaplains
Atheists in the Foxholes—as Chaplains