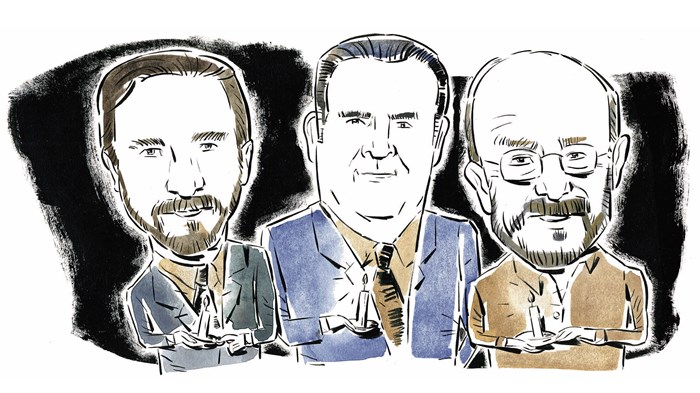 Image: Illustration by Amanda Duffy
Not Definitively
David P. Gushee is a professor of Christian ethics and director of the Center for Theology and Public Life at Mercer University.
It is plausible for a Christian to be both pro-death penalty and pro-life, if that term means "anti-abortion." But ultimately, both the gospel and human experience ought to incline Christians to oppose the death penalty.
The most plausible biblical support for the death penalty is Genesis 9:5-6. This pivotal text, framed as part of God's covenant with Noah after the Flood, says that God requires a "reckoning" for human life (ESV), that this divine reckoning shall be undertaken by humans as if on behalf of God, and that this reckoning is a corollary of human beings having been made in the image of God.
This is a short passage, and a somewhat cryptic one. It is possible to interpret 9:6 as an observation or proverb rather than a command. But when linked to 9:5, and especially when considered in the context of a flood sent as divine judgment in large part because of human violence (Gen. 6:11), it is hard not to read it as divine institution of the death penalty against murderers to protect humans made in the image of God.
When a community takes the life of a murderer, it intends to punish the murderer for committing the ultimate violation of the image of God. The community also intends to deter anyone who might be tempted to take a human life, as if to say, "Here is a line you may not cross." Those who are opposed to abortion as the unjust theft of human life can favor the death penalty precisely as a way to prevent the unjust theft of human life.
Thus one can plausibly be both pro-death penalty and pro-life, even if one understands the term "pro-life" ...
1