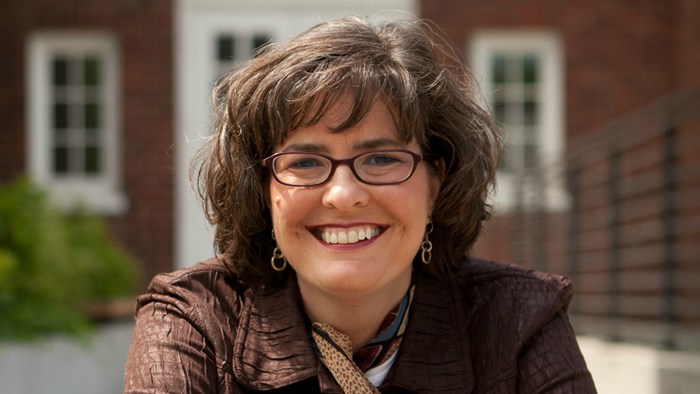 Image: Baylor Institute for Studies of Religion
As director of the Sagamore Institute's Center on Faith in Communities, Amy L. Sherman considers it her calling to help Christians learn how to better serve the poor. Sherman's latest book, Kingdom Calling: Vocational Stewardship for the Common Good (InterVarsity Press), widens her focus, envisioning how Christians can use their vocational gifts to build the sort of society that offers a glimpse of God's kingdom. CT editorial resident Morgan Feddes interviewed Sherman about her vision, based on Proverbs 11:10 ("When the righteous prosper, the city rejoices"), of a glorious restoration to come.
How should Christians think about their calling?
Jesus is on this amazing, comprehensive mission of bringing about the renewal of all things. We have the opportunity to participate with God in this work of renewal, and one crucial way we do this is through our work. We often lack a robust sense of how we participate in God's mission through our vocation. I hope Christians will be inspired and equipped to live missionally for the kingdom of God through their work. We spend 40 to 50 percent of our lives working, and we don't want to miss out on such a big slice of what the Lord would have us do.
You refer often to the concept of tsaddiqim, drawing from Proverbs 11:10. Why use such an obscure term?
By tsaddiqim, I'm following Tim Keller's definition of people who are radically sold out for the kingdom of God, and who are willing to disadvantage themselves for the common good. It's a fresh, unfamiliar word to a lot of Christians. I would hope it's an attention-grabbing sort of word, one that makes you wonder what it means and where it comes up in Scripture.
1