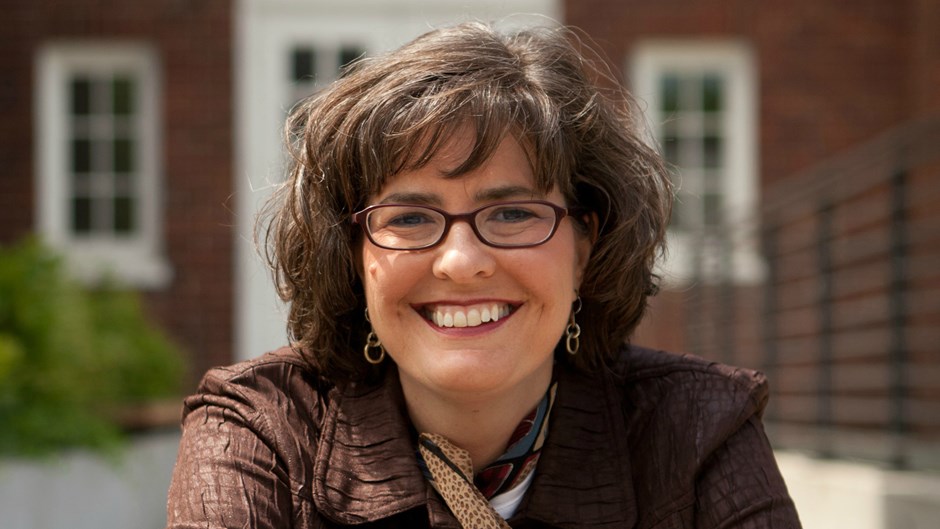 Image: Baylor Institute for Studies of Religion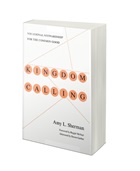 As director of the Sagamore Institute's Center on Faith in Communities, Amy L. Sherman considers it her calling to help Christians learn how to better serve the poor. Sherman's latest book, Kingdom Calling: Vocational Stewardship for the Common Good (InterVarsity Press), widens her focus, envisioning how Christians can use their vocational gifts to build the sort of society that offers a glimpse of God's kingdom. CT editorial resident Morgan Feddes interviewed Sherman about her vision, based on Proverbs 11:10 ("When the righteous prosper, the city rejoices"), of a glorious restoration to come.
How should Christians think about their calling?
Jesus is on this amazing, comprehensive mission of bringing about the renewal of all things. We have the opportunity to participate with God in this work of renewal, and one crucial way we do this is through our work. We often lack a robust sense of how we participate in God's mission through our vocation. I hope Christians will be inspired and equipped to live missionally for the kingdom of God through their work. We spend 40 to 50 percent of our lives working, and we don't want to miss out on such a big slice of what the Lord would have us do.
You refer often to the concept of tsaddiqim, drawing from Proverbs 11:10. Why use such an obscure term?
By tsaddiqim, I'm following Tim Keller's definition of people who are radically sold out for the kingdom of God, and who are willing to disadvantage themselves for the common good. It's a fresh, unfamiliar word to a lot of Christians. I would hope it's an attention-grabbing sort of word, one that makes you wonder what it means and where it comes up in Scripture.
How does the current social, economic, and political atmosphere in the United States factor into your message?
Church leaders are increasingly talking about the mission of God in the world and our role in it. We recognize the brokenness of the world and the desperate need to advance justice and shalom. But we need to learn how to better steward our vocational power to advance the common good, and to offer a foretaste of the justice and shalom that God's kingdom promises.
What sets your book apart from other thinking about vocation and calling?
We have had a too-limited understanding of what the integration of faith and work really looks like. We have talked about the "three Es": ethics, evangelism, and excellence. Being people of good character, witnessing to our co-workers, and doing our work with excellence are all important parts of integrating faith and work. But there is much more to be said beyond the three Es. When we begin to understand this invitation from Jesus to join his mission of restoring all things, our enthusiasm for integrating faith and work will be heightened.
Is this an idea that the church has struggled with?
The church has suffered for a long time from a dualistic mentality, what we've often called the sacred-secular divide. For much of its history, the church has inadequately equipped its parishioners in this whole area of vocation. We haven't done a good job helping people connect Sunday to Monday. Many leaders realize that if we want people to bring about restoration in the fields of business, law, the arts, and media, we need to think about what it means to be a Christian businessperson, a Christian lawyer, or a Christian journalist.
What role should church leaders play in this process of restoration?
My primary audience is pastors and church leaders. But the book is saturated with stories of individual laypeople and the creative ways they are living out their callings. Many believers have begun figuring this thing out without much help from their churches. Individuals in a variety of vocations are asking the right questions about what faith-work integration looks like and how it can go beyond just being a nice person at work.
There is a bottom-up dynamic to this revolution, but we still need to have more pastors helping their congregations think theologically about vocation. We need pastors to remind people that Sunday is indeed connected to Monday, that what you do through your vocation is central in your discipleship and your walk with Christ.
How are churches redefining the notion of vocation?
There is a renaissance unfolding in the evangelical church about being intentionally "missional." What I'm calling vocational stewardship could provide rocket fuel for the missional movement. This movement is trying to get churches joining with Jesus in this comprehensive mission of cultural renewal and the restoration of all things. That's a great vision—how do we implement it? Improving our sense of vocational stewardship could be the primary strategy.
Can a well-intentioned integration of faith and work end up promoting a works-based righteousness?
If anything, the pendulum has swung to a point where we talk too much about how you can't earn your righteousness. That's true, but as Dallas Willard has warned, we confuse earning with effort, and don't try hard enough to be righteous.
But the most dangerous pitfall, in putting vocational gifts to use, has to do with pride. The danger is failing to recognize that the proper stewarding of vocational power—of any kind of power—is always coupled with profound humility. Power untethered from dependence on God, deep humility, and commitment to one's neighbor is a dangerous thing.
Related Elsewhere:
Kingdom Calling is available from ChristianBook.com and other retailers.
Previous Christianity Today articles about vocation include:
Working on Eternity | Ben Witherington sets earthly labor in kingdom context. A review of 'Work: A Kingdom Perspective on Labor.' (June 15, 2011)
The Meaning of Business | Christians in the marketplace, says Jeff Van Duzer, are not second-class citizens of the kingdom. (January 14, 2011)
A Unifying Vocation | Why development work and gospel work cannot be put asunder. (September 3, 2009)
CT also has more music, movies, books, and other media reviews.
Have something to add about this? See something we missed? Share your feedback here.
Kingdom Calling: Vocational Stewardship for the Common Good
IVP
2011-11-18
272 pp., 14.99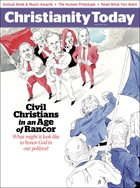 This article is from the January 2012 issue.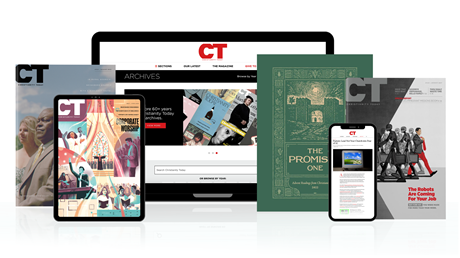 Annual & Monthly subscriptions available.
Print & Digital Issues of CT magazine
Complete access to every article on ChristianityToday.com
Unlimited access to 65+ years of CT's online archives
Member-only special issues
Subscribe
Calling All Callings: Amy Sherman on 'Kingdom Calling'
Calling All Callings: Amy Sherman on 'Kingdom Calling'