true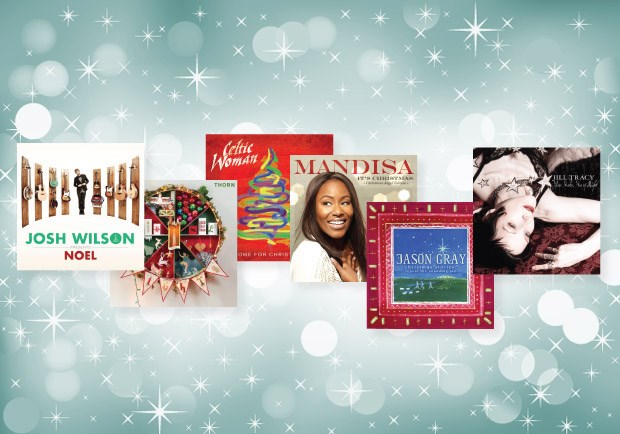 1. Josh Wilson, Noel (Sparrow)
Wilson drums up the holiday spirit with bold strokes of bright color on this charming collection. The Arkansas native mixes up carols, spirituals (check out his funked up version of "Go Tell It On The Mountain"), and originals that could easily become part of the Christmas canon.

2. Tracey Thorn, Tinsel & Lights (Merge)
The first holiday release by this self-proclaimed "bedsit disco queen" is more of an ode to wintertime. But don't let that shy you away from this beautiful disc that finds Thorn wrapping up well chosen cover songs and carols in her warm blanket of a voice.

3. Celtic Woman, Home for Christmas (Angel)
Admittedly, this long-running vocal ensemble does cover some of the same ground that they handled on their previous two Christmas releases. Yet, it's hard to deny the joy and power found in the quartet's crystal clear harmonies and buoyant performances.

4. Mandisa, It's Christmas: Christmas Angel Edition (Sparrow)
There's nothing like a little soulful swing to put you in the Christmas mood, and no one does that better than Mandisa. The R&B singer even adds a little Latin flavor to the mix, while also showing off her stunning vocal range on heartfelt ballads and traditional carols.

5. Jason Gray, Christmas Stories: Repeat The Sounding Joy (Centricity)
As great as Gray proves himself to be, using his rich vocals to add even more emotional depth to carols we've heard a dozen times over, it is the original material on this album that really shines. Through his songs, Gray brings the story of Christ's birth alive once again.

6. Jill Tracy, Silver Smoke, Star of Night (Projekt)
A hypnotic, slowly building version of "O Come, O Come Emmanuel" sets the tone for this absolutely stunning collection by this Bay Area-based songwriter. This is the CD you put on at night, post-gift wrapping as you drink up hot chocolate and the warm glow of the Christmas lights.

7. KEM, What Christmas Means (Universal Motown)
You have to love any soul/R&B artist willing to lend his pipes to a straight-faced cover of the Charlie Brown Christmas classic "Christmas Time Is Here." Thankfully the rest of this vocalist's first holiday disc is as jazzy and delightful.

8. August Burns Red, Presents: Sleddin' Hill A Holiday Album (Solid State)
The idea of a metalcore band recording a disc of holiday tunes sounds preposterous. But this Pennsylvania-based outfit pulls it off, leaving the gruff vocals behind and focusing on window rattling instrumental takes on everything from "The Little Drummer Boy" to "Frosty The Snowman."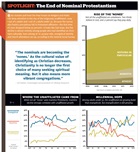 9. Francesca Battistelli, Christmas (Fervent)
It's hard to decide which side of Battistelli is best on this fine disc: the impassioned worship singer that lends gravitas to beloved spirituals or the sassy imp that sashays through a fun take on the '50s pop classic "Marshmallow World."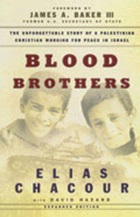 10. The Polyphonic Spree, Holidaydream: Sounds of the Holidays Volume One (Good/Kirtland)
A puckish edge infuses the first holiday effort by this long-running indie pop outfit. But it's so hard not to get caught up in the folksy instrumentation that emphasizes harps, acoustic guitar, and pianos, as well as the hearty swirl of the mass vocalizing done by the group's choir.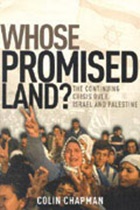 11. Steven Curtis Chapman, Joy (Provident)
The title of collection is absolutely apropos as Chapman imbues every song here with a charming lightness of touch and an audible grin. As great as the holiday standards are, the best are his originals that showcase his ability to be playful and heartfelt in equal measure.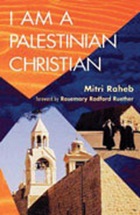 12. Cee-Lo Green, Cee-Lo's Magic Moment (Elektra)
A holiday album was the next logical step for this soul crooning media icon. And he takes to the spirit of the season with a sense of humor (a necessary attribute when singing a duet with the Muppets) and moments of pure sublimity, like his gorgeous rendition of "Silent Night."
And five more that caught our ear this year:
Annie Moses Band, Christmas Bright & Beautiful (Manalive) A soul-stirring, spritely collection of instrumental takes on holiday classics.
Sufjan Stevens, Silver & Gold (Asthmatic Kitty) As in years past, the indie icon both embraces and tickles the Christmas spirit.
Rod Stewart, Merry Christmas, Baby (Verve) The ageless crooner eases into these jazzy standards like a fitted tux.
Steve Bell, Keening for the Dawn (self-released) A gorgeously rendered album that aims to return Christmas to its traditional roots.
Colbie Caillat, Christmas in the Sand (Universal Republic) The pop singer/songwriter lends her cheeky spirit to standards and sparkling originals.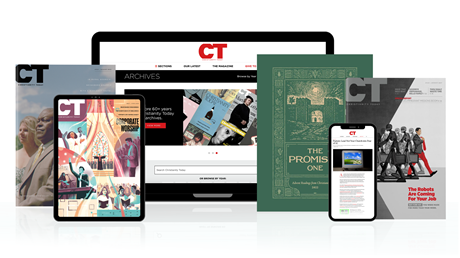 Subscribe to Christianity Today and get access to this article plus 65+ years of archives.
Home delivery of CT magazine
Complete access to articles on ChristianityToday.com
Over 120 years of magazine archives plus full access to all of CT's online archives
Subscribe Now
The Best New Christmas Music of 2012
The Best New Christmas Music of 2012