Image: Gabriel and Carin Photography
As the sun sets on Concordia Lutheran Church in Williston, North Dakota, a pile of shoes stacked outside the activity hall hints at events inside.
The heavy leather work boots are stained with oil and the reddish dust that churns through the air in the small but growing town. The population has tripled in less than 10 years. New drilling technology has revived the state's oil industry. About 20 new oil-patch workers arrive in the 20,000-person town every day, by Mayor Ward Koeser's estimate. Each worker faces the same challenge within 24 hours of arriving in this prairie town: finding a bed in a boomtown bursting at the seams that offers nothing even resembling a homeless shelter.
Many employers supply housing in "man camps" (which may also include women and families), but job-seekers who drive, bus, or take the train to town must find their own place to stay until they find a job. Hotels get booked weeks in advance and charge upwards of $100 per night. Concordia Lutheran is the only place in town with open beds and a charitable price tag.
Williston's churches have a prime opportunity to show hospitality and meet the earthly needs of new arrivals. However, many church leaders face the lack of resources for providing such care, not to mention local resistance.
Koeser told Christianity Today that this situation is tailor-made for a church to reach into the lives of people who otherwise might have no interest in religion. "They may not understand the whole process of trying God, but they will try the church," Koeser said.
"They're looking at their relationship with God and saying, 'Is it what it needs to be? I really need somebody's help—God, can you help me?'"
One year ago, Concordia Lutheran pastor Jay Reinke became one of the Christians willing to respond. He stumbled into his current role of offering his church's pews and Sunday school classrooms as nighttime shelter when a man came to Reinke's office to ask for money to pay for his drive back home to Idaho. The man had no place to sleep. "I thought: I've got floor space. A man can sleep on a floor," Reinke explained.
'A lot of people say,"Well, pastor, you can't save the world." I'm not trying to save the world, but here's a man standing in my office. I can help this man.'—Pastor Jay Reinke
Reinke, 56, has a welcoming smile that offsets his stark clerical collar and black shirt. As we sat in his office on a Sunday afternoon, there was a steady flow of phone calls and knocks on the door—mostly people looking for a place to stay or eat dinner. "A lot of people say, 'Well, pastor, you can't save the world,' " he said. "I'm not trying to save the world, but here's a man standing in my office. I can help this man."
About 50 men now sleep at Reinke's church every night. On a Sunday night last spring, some of the men who filed in were newcomers like Allan Kangas, an out-of-work window-washer from Wisconsin. He took the bus to Williston, arriving with $50 in his pocket and no job. Settling in, many newcomers pulled out laptops at folding tables to apply for jobs, while some used the kitchen to cook dinner.
Reinke's foray into social work has stretched his resources thin. Since he spends much of his time at the church caring for oil-patch workers, some churchgoers say that he does not check up on them as often as he should because he's otherwise occupied. It's a fair criticism, Reinke said, but he doesn't feel he can give up his sheltering ministry.
"It has connected us. We would otherwise have no connection with [them]. I would never have known these guys. They would have no reason to darken our door. They're not looking for ministry. But they do need a place to stay."
Tending Body and Soul
Job hunters who take Amtrak or Greyhound to Williston arrive in the town's vintage-looking downtown area. Cars with license plates from Alaska, California, Idaho, Florida, Oregon, Georgia, and Michigan line Main Street. Storefronts for the train station, eight bars (some with lucrative strip clubs), and J. C. Penney suggest the area hasn't been redeveloped for decades.
Greyhound drops off passengers in front of the National Guard armory, across the street from the town's Salvation Army office. Joshua Stansbury, a 29-year-old redhead who oversees the office with his wife, regularly turns away men looking for shelter. His building does not meet fire code requirements for lodging.
As the town grows with newcomers, the Stansburys face an unending demand for food, clothing, and other assistance. Their part-time caseworker sees an estimated 90 new cases each month on top of 30 or 40 regulars. The caseload is up dramatically from 2010 and 2011, when the office dealt with just a dozen or so new cases each month. The budget is strained. Christmas fundraising totaled $120,000 above their normal operating expenses. But they have spent $13,000 per month just on providing services and expect to come up short before the year is out.
Most people don't come to the Salvation Army looking for a church. Many don't realize it is a church. "It's hard to wrap your mind around the spiritual when you maybe didn't grow up in church and you're facing that physical necessity," said Stansbury.
He feeds and clothes new arrivals in hopes they will seek out spiritual guidance. This approach seems to be working. After two weeks of receiving food and clothes, two patch workers appeared in the back of his congregation for the first time.
Stansbury, Reinke, and other pastors have found that it is difficult to attract men to overtly spiritual events like Bible studies. Corporate policies at the man camps forbid Bible study meetings in the camps themselves. To address spiritual needs directly, Reinke talks with men who spend the night at his church. Stansbury offers counsel, but waits to be asked first.
One individual has found a direct way into the hearts and minds of patch workers. Ron Evitt calls himself the "Preacher in the Patch." He created a series of 90-second radio spots in which he shares a brief, daily gospel message. Evitt grew up working in the oil fields with his father and is now an oil producer. The tall, joke-cracking 51-year-old began a Bible study for patch workers in the mid-1990s, but his attempts foundered.
"We'd set up these speakers and chairs—nobody would come," he said. "I thought, 'That does it. We'll go to them. We'll go to the radio.'"
Evitt started his broadcast 15 years ago with spots on a handful of local radio stations. His messages now air on 36 stations throughout North Dakota, Montana, and Wyoming. He spends $10,000 to $12,000 per month to keep the spots on the air and recoups part of that money through donations.
This effort has become a family affair including Evitt's wife and adult son. "People will come up to Dad and go, 'Ron, you're my only church,'" said Riley, the 26-year-old son who helps mix audio for the radio spots.
"If they're not going to go to church, at least they're getting something spiritual in their life," Evitt's wife, Rachelle, said.
From Evitt's own work in the oil patch, he knows that many of the men he reaches over the radio have alcoholism, divorce, and family tension in their pasts and often are ashamed of those things. "I try to always bring it back to the Cross or to Christ," he said. "You've gotta have him, and he will wash your sins away, and all the bad things you did can be forgiven."
Reverting to Crazy Ways
The boomtown lifestyle in Williston challenges workers even after they find a job and lodging, says Phil Parent, a 33-year-old with an associate's degree in diesel technology.
"Boy, I don't even know where to start. I guess it's a lonely place to be," he said. "I don't have very many friends. I don't have time. Friends are hard to make."
We spoke in his room at a camp north of Williston. The 8-by-12-foot dorm-style room, one of 200 or 300 in the camp, contains Parent's whole Williston life. It holds a twin bed with a dark blue comforter, a desk, a mini refrigerator, a television, and a wardrobe. A window over the desk gives a view of an adjoining housing trailer.
One of Parent's biggest challenges is maintaining Christian morals in a place where few others do. Men congregate at the town's bars and strip clubs after work, and foul language fills the work sites. There are rumors of men sneaking prostitutes into nearby camps.
"In the shop, it's 'f this, f that'—that's a contagious way of talking," he said. "When I go back home, I'm having to bite my tongue nonstop."
Parent, who goes to Concordia Lutheran's Sunday services every other weekend when he's off his 10-day work shift, left a failing construction business in Idaho for the oil patch.
Like many in Williston, he came for the money. His business in Idaho pulled in only $15,000 in 2010, and most of that money came late in the year after bills had piled up. Lack of money put pressure on his marriage and family life. Parent sold his home in Idaho, and his wife and young daughter live with relatives. The couple plans Skype conversations, but they miss each other often when work schedules interfere. Even though it feels like life is on hold, Parent said, his marriage is stronger now that he makes $10,000 each month and money is no longer an issue.
Many workers have stories like Parent's. They feel they have tried everything to find work by the time they show up in Williston.
"You can see the despair when the fresh ones come in," said Maury Selvig, a 49-year-old construction worker. He moved to Williston from Salt Lake City after living on the streets in Las Vegas. "They've put everything they have on lucky number seven. They're gambling, and they're not sure."
It was Selvig's second week in Williston. Recently hired by a construction company, he offered to help out the Concordia Lutheran community, where he was staying, by volunteering to work on construction projects for church members.
Desperate newcomers find it easy to fall into old habits, and many men exhaust their paychecks at bars even after they find jobs in the town, Selvig said. Business is booming at the bars and strip clubs.
"You've got a lot of partying going on," Selvig said. "You've got a lot of people going back to their crazy ways."
Big-City Woes
Williston natives are wary of newcomers for valid reasons. The swelling population has increased crime and taxed the town's police force. Violent crime is up 246 percent since 2009.
The area made national news this spring when 43-year-old Montana schoolteacher Sherry Arnold disappeared while jogging in early January. Investigators found her body two months later near Williston, and two oil-patch workers were charged with choking her to death while they were high on cocaine.
Reinke officiated at a funeral last spring for a 12-year-old girl killed in an automobile crash. Truck-car and truck-train collisions have increased dramatically with the traffic, he said.
"There is a weariness that everything has changed," he said. "These new faces represent uninvited change."
The roads in town are paved, but the reddish dirt of the oil patch is carted in on the tires and boots of the thousands of patch workers who drive in to pick up groceries at the overcrowded Wal-Mart, eat at McDonald's, and sleep. City and county roads wear out before city officials expect them to, and the city sewer system strains to keep up with the crowds. The city council further limited housing options when it banned people from living in campers on residential property inside city limits and restricted some employers from letting employees live on worksites. The mayor has received dozens of letters from local residents complaining about transient workers living in temporary situations.
Stansbury, whose downtown Salvation Army office is just blocks from several bars and strip clubs, has to pick up beer bottles in the church parking lot and wash away vomit from the previous night's partying before church Sunday mornings.
Loving Outsiders
Refugees, the homeless, and the jobless have looked to the church for hospitality for centuries, said Christine Pohl, professor of Christian ethics at Asbury Theological Seminary.
"When a lot of people come at once, communities feel like their identity and their way of life is threatened," Pohl said. "Newcomers are experienced as outsiders, and they're viewed as threatening a cherished set of practices and community life." Part of the hospitality tradition means getting guests involved in local communities as contributing members, like including them in Bible studies and volunteering.
All the changes in Williston are deeply unsettling to locals, but that's no excuse to disengage from ministry, said Frank Beaty, former interim pastor of Liberty Evangelical Free Church.
"God has an eternal, sovereign purpose in bringing people from around the world to a remote location," he said. "Yes, I've lived here 42 years or 87 years, but I am a missionary. How does God want to use me on the mission field for his honor?" Pastor Reinke said the parable of the Good Samaritan teaches that our neighbors are often the unwelcome strangers who enter our lives.
"Am I waiting for the convenient neighbor to arrive that I love? There's no such thing as a convenient neighbor," he said. "It's messy, but he's my neighbor. So suck it up and love them."
Ruth Moon is a freelance writer and a Ph.D. student in communication at the University of Washington in Seattle.
Have something to add about this? See something we missed? Share your feedback here.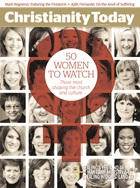 This article is from the October 2012 issue.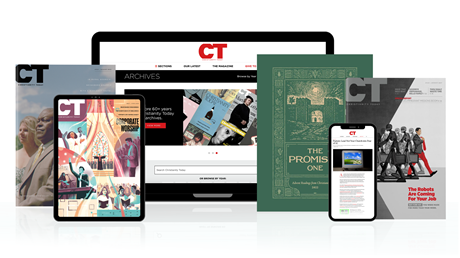 Subscribe to Christianity Today and get access to this article plus 65+ years of archives.
Home delivery of CT magazine
Complete access to articles on ChristianityToday.com
Over 120 years of magazine archives plus full access to all of CT's online archives
Subscribe Now
Love Isn't Easy in Man Camp Ministry
Love Isn't Easy in Man Camp Ministry