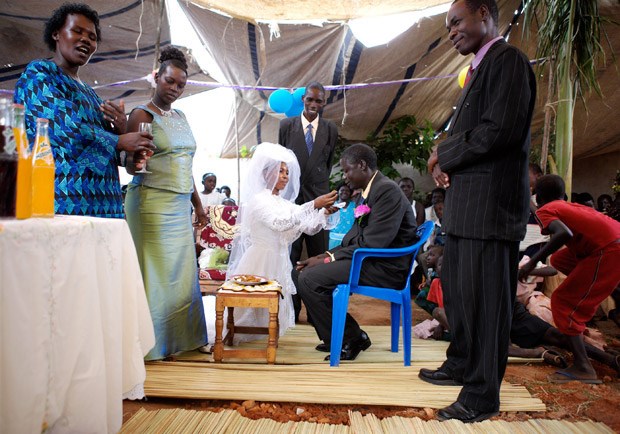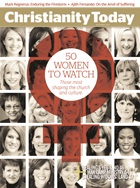 This article is from the October 2012 issue. Subscribers can read all of CT's digital archives.
When Fred and Paula Buzu wanted to get married, they had to travel 25 miles from their local church to find a licensed one to wed them.
Independent churches in Uganda have surged in popularity over the past decade, while attendance at historic denominations, such as Anglicans and Catholics, has plummeted. These new churches attract young people with their vibrant worship; thus they now conduct more weddings than older churches.
Weddings have long been a source of income for Ugandan churches. Historic churches typically charge 500,000 shillings (US$200); independent churches charge less, typically US$60.
But last year, tens of thousands of couples wed over the past decade found their marriages suddenly illegal when the government passed a June 2011 law restricting legal marriage ceremonies to a list of 2,000 churches. The East African nation contains 37,000 churches, according to Operation World.
The Uganda Registration Services Bureau says the law should improve record keeping and legal compliance. But clergy argue it is overly restrictive. For example, marriages can only be performed indoors in permanent structures.
Pastor Micheal Okwakol, president of the All Africa Baptist Fellowship, went through the long, expensive process to obtain a license for his Agape Baptist Church in Kampala. This included funding a bureau visit (US$250) and paying US$400 for the license itself. "Village churches cannot afford to spend such money," he said.
Pastor Micheal Kyazze of Omega Healing Centre conducted a mass wedding this year of 220 couples in Mityana because none could raise the money for an official wedding.
Kyazze thinks the bureau is being unfair to independent churches. "How can you say that weddings ...
1
Uganda Tells 1 Million Couples: You're Not Really Married
Uganda Tells 1 Million Couples: You're Not Really Married