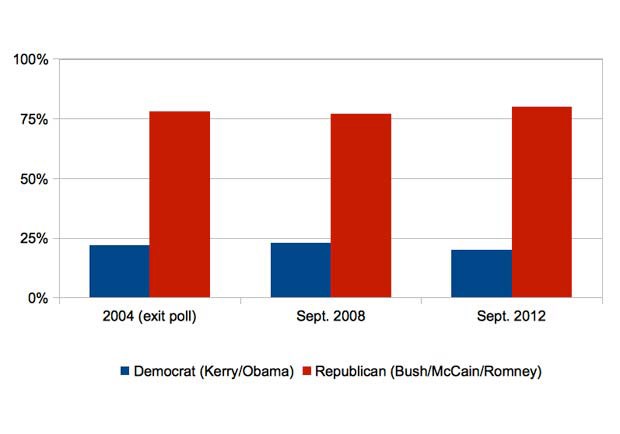 A year ago, some pundits predicted that many evangelicals would not support Mitt Romney's presidential run because of his Mormon faith. They were wrong. A new poll shows evangelicals remain the base of the Republican Party, favoring Romney over Barack Obama four-to-one.
The Pew Research Center for the People and the Press reports that 74 percent of registered evangelicals will vote for Romney. Among likely evangelical voters who have made up their mind on the presidential candidates, 80 percent will vote Republican.
Support for Romney is remarkably similar to the backing McCain and Bush received from evangelicals. According to exit polls, the two previous GOP candidates each garnered around 78 percent of the evangelical vote.
Despite a history of Republican voting, some political pontificators predicted that evangelicals would be apprehensive about an LDS candidate. The picture of evangelicals as religious partisans has itself proven to be little more than caricature and stereotype.
One reason for the miscalculation is that a few religious leaders spoke out at political events against voting for a Mormon, particularly when there were evangelicals in the race. Robert Jeffress, senior pastor of First Baptist Church in Dallas, Texas, introduced Gov. Rick Perry at last year's Values Voter Summit. He called Mormonism a "cult" and questioned Romney's record on social issues.
"Every true, born again follower of Christ ought to embrace a Christian over a non-Christian,"Jeffress said.
Jeffress' remarks were picked up as evidence that evangelicals would be hesitant to back a Mormon candidate. But even in the midst of the controversy, Jeffress saidhe would support Romney in a general ...
1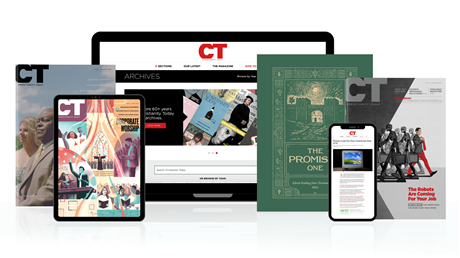 Find hope and historical insight. For a limited time, explore 60+ years of CT archives for free!
Daily devotions from Timothy Dalrymple during this pandemic.
Hundreds of theology and spiritual formation classics from Philip Yancey, Elisabeth Elliot, John Stott, and more.
Home delivery of new issues in print with access to all past issues online.
Join now and get print issues access to archive PDFs.
Evangelicals Vote Republican—Mormon or No Mormon
This slideshow is only available for subscribers.
Please log in or subscribe to view the slideshow.
Evangelicals Vote Republican—Mormon or No Mormon