In my first sermon, I wanted to aim high. So I plagiarized from Knowing God, by J. I. Packer.
I was to preach for the first time to my home church in northern Ontario, having returned from a year of Bible school. I wanted to make good in the eyes of those who had discipled me, so I drew on the best book of theology I had ever read—which, of course, meant the best of about a dozen.
And by "drew on," of course, I mean "stole shamelessly from." In fact, I tried to summarize J. I. Packer's 35-page chapter on our adoption by God, perhaps one of the best treatments ever of that subject and itself a model of concision. My attempt to compress the already pithy certainly failed, and my plagiarism is inexcusable, but you have to admit: I had good theological taste already, even at the tender age of 17.
Forty years after its publication in 1973, Knowing God continues to bless readers around the world. It continues to inspire authors, too, as it does what very few books have been able to do: present page after page of carefully nuanced Christian doctrine in a style that people actually enjoy reading.
In so many churches, even those that pride themselves on serious preaching, you will hear pastors pause apologetically to warn their congregations, "Now, I'm afraid we have to stop here for a moment for some theology."
(One wonders, of course, what they thought they were doing before that, and what they think they will be doing after the dread theological interlude….)
J. I. Packer's Knowing God, however, makes no apology for theology. Or, rather, it does: it defends the value of theology from its very first pages, both telling and showing that knowledge of God, while it ...
1
Knowing God
InterVarsity Press
1993-06-24
288 pp., 29.6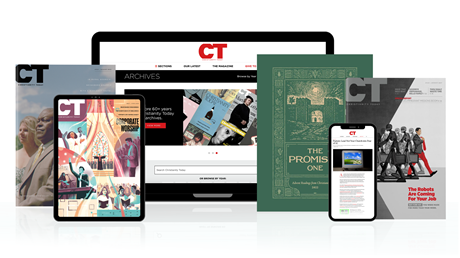 Subscribe to Christianity Today and get access to this article plus 65+ years of archives.
Home delivery of CT magazine
Complete access to articles on ChristianityToday.com
Over 120 years of magazine archives plus full access to all of CT's online archives
Subscribe Now
Doctrine that Actually Delights
Doctrine that Actually Delights