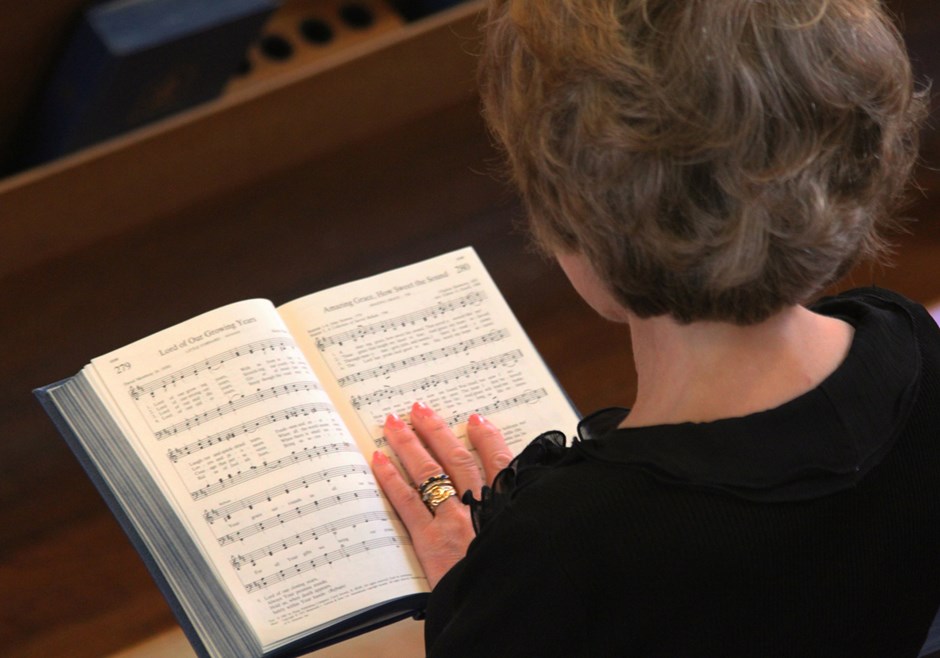 Image: Quinn Dombrowski / Flickr
A few months ago, I asked my blog readers to send me a story or two about how it feels to be a woman in the church. I was working on my book, Jesus Feminist, and in addition to academic and theological research, I wanted to carry with me the everyday stories of women, too. I was more than a little overwhelmed by the response: both the sheer number and the content. Women filled my inbox with their stories – beautiful and horrible, hurtful and empowering – about their experiences within the institutions of Christianity.
As I expected, there were the personal stories about women feeling marginalized in their churches because they are not married or because they do not or cannot have children; stories about women who had men turn their backs when they stood up to preach their first sermon; stories about women who stayed in abusive marriages because of their church teachings, and other deep sadness. I was also pleased to see so many stories from women who found their true voice, vocation, community, leadership gifting, and healing within church community.
But one theme emerged that I hadn't expected: women in the middle of their lives who felt invisible and ignored by the church, the same way they feel invisible or ignored in our culture.
These are women of my mother's generation, maybe 10 or even 20 years on either side. I heard their hurt, sorrow, and stoicism about life within the church. In a sea of artful hipsters and energetic young people with self-promotion apparently engrained into their DNA, they feel invisible and overlooked.
One woman told me about how she had led worship at her church for years. But when a new young pastor was hired, he wanted a cooler band to get more young people in the door. First thing to go? Older women. "No one wanted to see middle-aged women on stage," she wrote candidly, and so she was replaced with young women in their late teens and early twenties.
Another woman told me she had very high levels of education, a seminary degree, a long history of teaching with many beloved students, but every teacher at her church's education program was a young, charismatic man with half her education, let alone experience. The church's "official" position welcomed women in ministry but in practice, it wasn't actually happening. She believed it was because she did not fit the expected look or personality or gender of their education program.
Another woman shared about how she has welcomed the shift in the churches of her context towards women in leadership and ministry even though they are all young and beautiful with identical outgoing and big-smiling personalities. The glass ceiling remains for her because she doesn't fit the preferred look or personality but she cheers on these young women anyway. Her view is that at least women are in public ministry now, in a way that the young women of her generation couldn't be.
That email reminded me of a personal experience more than a year ago. As a well-intentioned effort to highlight other women who were writing through their theological and spiritual experiences online, I put together a list of 50 Church and Faith Lady-Bloggers. The response was positive overall but well-respected blogger Diana Trautwein gently pointed out to me privately that my list primarily featured women of my own generation. I was embarrassed and repentant at the oversight and so in response, I asked her to curate a list of women who were over 50 and also contributing to online church and faith discussions. As I read through all of the bloggers she listed, I couldn't believe how much wisdom and camaraderie I had been missing. I've added many of those women to my own blog reading and my understanding of the church and my own faith has deepened through their work.
Other emails from women told me about how hard it is to be middle-aged–or to be considered unbeautiful–in a church culture that mirrors the values of pop culture. After all, as a culture, we tell women they are only valuable if they are young or thin or beautiful. Silver-haired actress Tyne Daly once said, "You know, my hair is very upsetting to people, but it's upsetting on purpose. It is important to look old so that the young will not be afraid of dying. People don't like old women. We don't honor age in our society, and we certainly don't honor it in Hollywood."
Sadly, perhaps we need to admit that we don't honor age in our churches either, particularly for women. Once a woman reaches a certain age or if a woman is not considered beautiful or outgoing or charming, she often disappears in the eyes of her community.
This came to the forefront a few weeks ago with the announcement for a new conference for women called IF: Gathering. The initial announcement targeted the conference to young women in their 20s and 30s. After receiving pushback about the age target, Jennie Allen, the conference founder, removed it altogether. With humility, she wrote to the generation above us and repented for the initial oversight:
Today we took down the defining age range on the IF website because we are sharing the planet together. That makes us ONE generation and you better believe we need your age! … Whatever your age, whatever your place—let's do this arm and arm while we all live here for just a little while.
Friendship and community crosses generational lines. I can't imagine my life without the women who not only mentor me but also befriend me, as a fellow journeyer, despite the fact that we come from different generations. Men and women of all ages have much to learn from the passion and laughter, anger and goodness, stories and sermons, resources and energy, of the people outside of our own narrow age ranges as often laid out in our church programs.
Some part of us longs for our communities to be a tangible representation of the kingdom of God. We know we are a better global church when we welcome and affirm men and women of all ages, nations, experiences, intellectual abilities, and socio-economic backgrounds all gathered together to glorify God. We know we're not fully us without all of us. But sometimes it's easy to get caught up in our own generational circles of comfort.
If there is one place where older women or women who do not fit the cultural expectations of beauty should feel valued and affirmed, celebrated and acknowledged, honored or even just seen and affirmed as bearing the image of God, let it be within the Body of Christ.
I was encouraged by the responses from older women when I began talking about what I heard from them. I was encouraged by women who shared about their friendships across generations. And I was encouraged by the response of the If:Gathering organizers and by other churches and conferences and organizations that push back against our culture's values. I pray we remember our older sisters, mothers, grandmothers, and friends. I pray we can honestly examine how we've bought into our culture's insane standards of beauty and aging. And then may we ask for forgiveness and continue to seek ways to make it right and learn to live prophetically into the Kingdom of God.
Sarah Bessey is a writer and an award-winning blogger. Her first book Jesus Feminist (Howard Books) releases November 2013. Sarah is an editor at A Deeper Story, and a contributor at SheLoves Magazine. She is a happy clappy Jesus lover, a joyful subversive, a voracious reader, an unrepentant hashtag abuser, and a social justice wannabe. She lives in Abbotsford, British Columbia, Canada with her husband and their three tinies.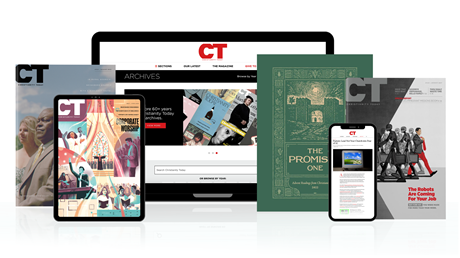 Annual & Monthly subscriptions available.
Print & Digital Issues of CT magazine
Complete access to every article on ChristianityToday.com
Unlimited access to 65+ years of CT's online archives
Member-only special issues
Subscribe
The Invisible Generation
The Invisible Generation