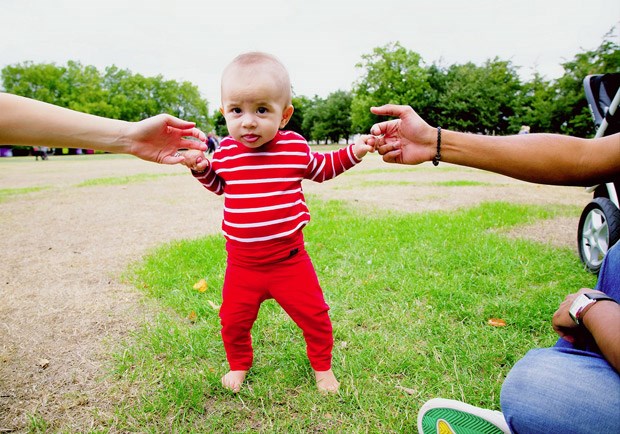 Image: Greenwich / Flickr
To any young professionals who have wondered if one day they'd have to choose between having a career or having kids: I've been there. When my husband and I considered what it would take for me to get a Ph.D., I agonized about whether I could be a good mom and a successful scholar at the same time. My husband, always the practical one, told me to take a cue from our church family.
At our Spanish-speaking immigrant church, people don't have the luxury to think too hard about what it costs to raise their kids. Most have children (it probably never occurred to them not to) and keep busy making ends meet. The kids in my church don't have Baby Mozart albums, parents who attend every school function, or a neighborhood in a top school district. Yet, they seem to be doing just as well as kids who have it all.
Why? Because their moms and dads love them exorbitantly, and everyone in the church parents them as well. My church, though not perfect, does better job than most of living up to the proverb, "It takes a village to raise a child." An older empty-nest couple, for example, used to take care of a younger couple's two daughters. The pastor's wife goes out of her way to pick up children for Sunday school when their parents can't come. We treat each other like family, and we treat all the children in the church as our own.
When I look at my church, I realize that my husband and I aren't the only ones who will take care of our kids. Our church will, our extended family will, and our community will too. Our children will probably be better off for these other examples in their lives. This takes the pressure off of me and my husband to be their sole caretakers and frees us to pursue vocations outside the home without feeling guilty for not "always being there."
Besides modeling a more communal way of parenting, the families in my church (like many immigrant families) challenge me to think twice about what it means to give our kids "the very best." Our desire to keep up with the Joneses (whether that's Earth Mother Jones or Tiger Mom Jones) too often skews our perception of what kids actually "need," leading us to lose sight of what really makes a difference to a child's long-term well-being.
Does giving our kids the best mean the best clothes and toys, the best neighborhood, or even the best educational opportunities? Is it necessary, or even helpful, for parents to try to make their children's paths as smooth as possible? A recent study out of Johns Hopkins University shows clearly that the answer is no. First-generation immigrant children do better than their native-born counterparts in academic achievement and school engagement, even with obstacles such as attending an underperforming school.
The difference, according to the researchers, had to do with family culture (an expectation of overcoming difficulty), close-knit interactions and role models within immigrant communities, and the students' dual culture perspectives. It turns out a few setbacks can actually help a child grow, and living in lower income immigrant communities can add value in unexpected ways.
These findings definitely fit my own experiences as a kid. As a "1.5 generation" immigrant, I grew up working at my parents' Chinese restaurant and taking care of my younger siblings during most of my free time. If my parents had more money and other options (they were both undocumented), they would not have chosen the restaurant path, which was a huge strain on our family. But looking back, I'm actually grateful for what the added responsibilities taught me. Sure, I'll try to provide my kids with more freedom in adolescence than I had, but at the same time I'm not going to go out of my way to give them an idyllic, carefree childhood. Frankly, I don't know if that kind of childhood really helps children grow up into well-adjusted adults in the long run.
Ultimately, striving to give our children "the very best" of everything totters dangerously close to perfectionism (might I even say, idolatry?) and sets up an unrealistic ideal in a world full of broken people with limited resources. We needn't feel pained or unfit for parenting when we don't have the money to relocate to a better neighborhood, can't afford to pay our kids' way through college, or when we work outside the home, whether by choice or necessity. Instead, we can draw deep from the well of God's grace and do our best at loving our kids, arguably the only thing they really need to grow up well anyways.
We can also invest in our communities and churches, even if we can't invest in a college savings account. We can begin practicing the type of communal parenting that happens in my church, whether or not we live in immigrant communities. We can share meals, appliances, gardens, and parenting responsibilities with our neighbors, friends, and church family. Through these simple acts of sharing, we will build a world intertwined with rich relationships that will nurture our children so much more than a cushy bank account ever will.
A recent New York Times piece put the cost of having kids at around $2 million. Thankfully, most of us do not calculate the cost of having kids. Even if we did, I hope we can see that raising children is not about giving our kids "the very best" but about leaning on community and living out a costly love that covers all our failures (1 Peter 4:8), even our parenting ones.
Liuan Huska runs a writing and editing business, researches innovative educational models in Chicago, and blogs on embodiment and spirituality at Body & Being.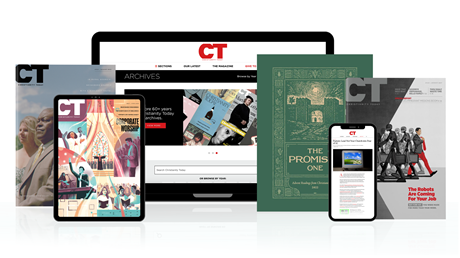 Annual & Monthly subscriptions available.
Print & Digital Issues of CT magazine
Complete access to every article on ChristianityToday.com
Unlimited access to 65+ years of CT's online archives
Member-only special issues
Subscribe
It Takes a Church to Raise a Child
It Takes a Church to Raise a Child