true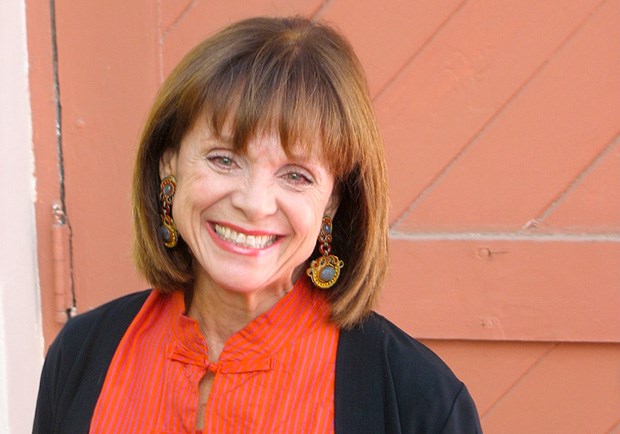 Image: Maggiejumps / Flick
Celebrities usually make the cover of People magazine for doing something silly or scandalous, but actress Valerie Harper's front-page story last week was much more serious. She announced she'd been diagnosed with terminal brain cancer.
Harper, best known as the wisecracking New Yorker Rhoda Morganstern on the 1970's sitcom The Mary Tyler Moore Show, went on to launch her goodbye media tour. On The Doctors, the 73-year-old explained why she elected to go public with her grim diagnosis: "Instead of waiting until after I'm dead to tell people the news, I thought this would be better for my fans to get a head's up." She explained that she wanted to use some of her remaining time on earth—possibly as little as three to six months—to encourage people to be less fearful of death.
Harper is winning praise for her courage. She hasn't spoken of any faith beyond the faith she has in the love of her family and fans. We would do well to pray for Ms. Harper and her family and to heed her unflinching message that each one of us is living with the same diagnosis she's been given. We're terminal, too.
We in the church talk a lot about eternal life, but don't always do a very good job helping one face death. We've all seen it happen. A woman from our church found out during her pregnancy that her baby had serious heart defects and little chance of survival. He died just minutes after birth. During her pregnancy, our fellow church members prayed fervently for a miracle. After her baby died, they brought casseroles. None of us, including the pastoral team, knew how to process the heartbreaking loss. I'm afraid too many of the wrong kinds of words, cheerful, over-spiritualized words, were said by some. Then, after the window of public mourning closed after a couple of weeks, no one said much of anything at all.
Sixth-generation funeral director and Christian blogger Caleb Wilde noted that sometimes our fear of death masquerading as vibrant faith short-circuits the way we believers process death:
Religious people tend to downplay tragedy with clichés like "It's God's will", "God meant it for good"(and)"We don't always understand God's mysterious plans." And in the same way, we use the powerful antidote of the afterlife to downplay our grief and pain during times of death: "At least you know he's in a better place", "You can be happy to know she's in the arms of Jesus." All this speaks to repression, delusion and the tendency to skip the first four stages of Kubler-Ross' grief model and go right to a faux form of "acceptance"… It's a "get out of pain for free" card that all too many play to the detriment of their personal growth... I distain this attempt to skip the labor of grief, the growth of grief and the personal evaluation that inevitably comes with death.
How often have I rushed past Jesus' very real grief at the tomb of Lazarus in order to celebrate Lazarus's stunning resurrection. When I slow down and contemplate the way in which Jesus grieves for his friend, with his friends, I don't see a hint of denial about the pain of loss in his responses. I don't hear him whitewash his sorrow by pulling the "Lazarus is in a better place" card. Jesus responded with his presence and his tears, despite the fact that he was about to do a miracle. This compassion flowed from his character and formed a kingdom-shaped frame around the stunning moment when he called Lazarus's name and the four-days-dead man walked out of the grave.
Compassion must form our frame as well. It can equip us to speak as candidly about death as we do about eternal life. Compassion may empower us to let our tears do the talking at other times. And God-given compassion can give us the courage to learn to talk about death if we don't know how. In our society, where we're often removed from death, the truth of the matter is that most of us don't know how.
I learned new lessons about the work of grief through a team of remarkable hospice staffers who came alongside my family during the final weeks of my mother's life. They helped my sister and I understand our emotions and gently coached us to help our mom reconcile with herself, with others and with God. They taught us about the physiological and emotional changes our mother would experience as she came to the end of her life on earth. They spent time with us after the funeral, helping us to process our loss, and ensuring we knew how to find support when we returned to our respective homes in other cities. They followed up with us throughout that first tender, sad year.
Church leaders may want to tap the expertise of local hospice workers or hospital chaplains to learn how to better talk about death with their congregants. Though peer-support programs like those offered through Stephen Ministries and GriefShare are targeted at those in active grief, facilitators from these organizations are often willing to share with small groups, Bible studies, and church staffers. Corporate times of sorrow and lament, such as Blue Christmas services, can offer congregants space to grieve their losses and receive God's comfort in community.
We are no different from Lazarus, or Valerie Harper, or the baby boy who died minutes after being welcomed into this world. All of us are terminal. Even with that diagnosis, we who believe are not without hope. Exercising that hope by speaking about death in our faith communities is perhaps one of the most life-giving things we can do for and with one another.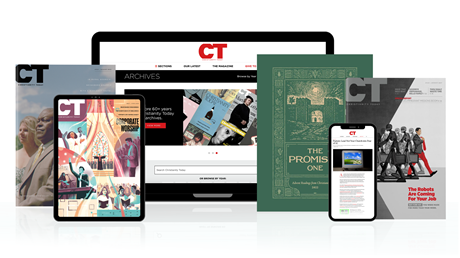 Annual & Monthly subscriptions available.
Print & Digital Issues of CT magazine
Complete access to every article on ChristianityToday.com
Unlimited access to 65+ years of CT's online archives
Member-only special issues
Subscribe
Like Valerie Harper, We're All Terminal
Like Valerie Harper, We're All Terminal