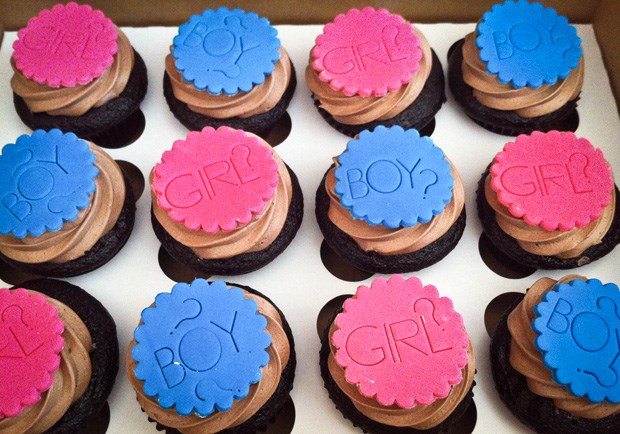 Image: Meringue Bake Shop / Flickr
Finding your baby's gender is a time filled with anticipation, wonder, and, these days, party planning. The commercialization of pregnancy is at it again: A whole culture and industry has emerged to celebrate the big gender reveal. There are portable ultrasound machines that can be brought right to the living room, storefront 4D ultrasound boutiques, cakes with pink or blue inside to indicate the gender of the baby, and parties dedicated to revealing "It's a boy!" or "It's a girl!" to family and friends.
Thanks to advances in ultrasound technology, couples discover more information than ever about their babies before they are born. Just months ago, my husband and I excitedly waited to get a peek of our twin boys in utero, so I know how special it can be to see sonogram pictures, listen to the little heartbeats, and learn about your babies.
There is nothing wrong with wanting to see your baby up close and personal or wanting to share the gender of your child in a fresh and innovative way. As Christians, celebrating a baby from the earliest days of gestation only solidifies our commitment to being pro-life. I love seeing ultrasound pictures of my friends' babies. I love the suspense and surprise of gender reveal celebrations. I love a good party, and what better reason to celebrate than announcing the news of your baby's gender?
As a mother-to-be, though, I found myself disappointed when I couldn't reveal our bundles of joy in the extravagant ways I saw everyone else doing it on Facebook and Pinterest. (We didn't want to spend money throwing a gender reveal party, plus our parents live far away and wouldn't have been able to make it anyway.)
Somehow, it's not enough just to be pregnant anymore. Mommies-to-be want more: a clever, cutesy themed party, a decked out nursery, or one of a dozen other ideas pinned onto their inspiration boards. While these things can be fun and exciting for new parents, they're also more ways we all feel pressured to yet again keep up with everyone else.
On social media, we are exposed to the inner lives—and pregancies—of our friends, pseudo-friends, and celebrities in ways we never have seen before. Update after update, picture after picture, this window into their lives can foster disappointment, comparison, judgment, or expectation from those who choose not to be so forthcoming about their big news.
Even Kim Kardashian, who isn't shy about publicity, initially chose not to reveal the gender of her own baby—and faced some criticism over it. And the world is waiting to hear if Kate Middleton's little heir to the throne will be a girl, as speculated. In a lot of ways our ability to know more about a pregnancy has made us feel entitled to that information.
So, what's a Christian to do?
Before we ride off on our maternal high horse, we should remember that there is nothing wrong with these new decorations, celebrations, and events for pregnant moms and babies. As we chose to buy into the latest pregnancy trend—or not—we must uphold our view that babies are a blessing and avoid seeing them as just another part of the party. Like so much else in our culture, we are susceptible to commercializing even the most precious experience. Our heart behind our choices is ultimately what matters.
Our extravagance over pregnancy, though, may indicate something more. It ties our quest for the next big thing, this endless pursuit for bigger and better. If you're having a baby, that baby IS the big thing. It's not about the ultrasound pictures, the gender reveal party, the baby shower, or even the pregnancy itself. It's about a the baby itself.
Our culture can glamorize pregnancy, while leaving the baby as an afterthought, but we should not. A pregnancy shouldn't be more about the pregnancy than the new life it holds.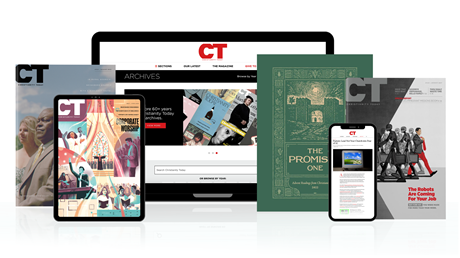 Subscribe to Christianity Today and get access to this article plus 65+ years of archives.
Home delivery of CT magazine
Complete access to articles on ChristianityToday.com
Over 120 years of magazine archives plus full access to all of CT's online archives
Subscribe Now
The Quest for a Bigger, Better, Cuter Pregnancy
The Quest for a Bigger, Better, Cuter Pregnancy